Watch the Family Feud Producers Try to Save a John Ritter Joke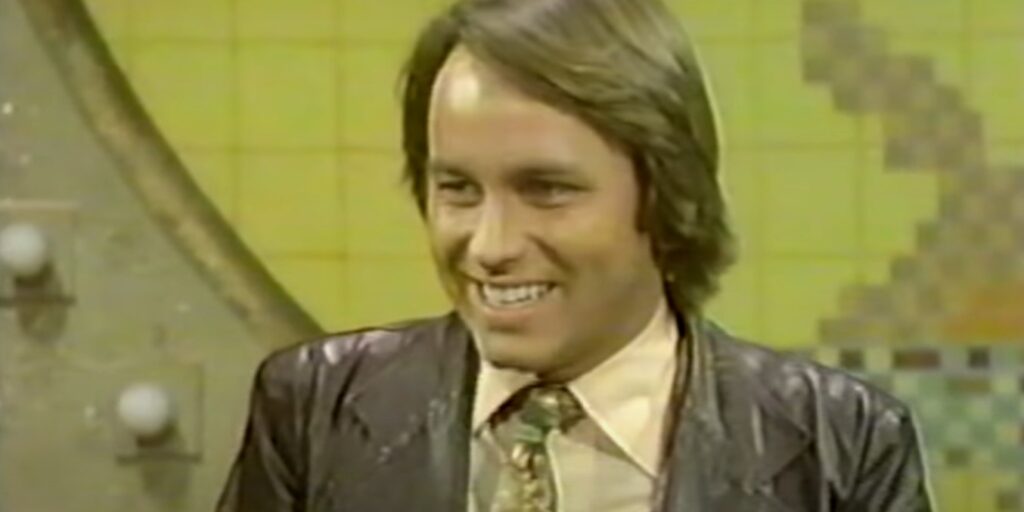 Today, we look at how the producers of the Family Feud tried their best to save a John Ritter joke that bombed.
This is "Pull Back the Curtain," a feature about when TV shows and movies (I guess music could count, too) are affected by behind the scenes maneuvering (often by the stars of the shows/films, but not always).
In 1978, the daytime game show, Family Feud, was such a big hit that ABC decided to give it its first primetime TV special, with an All-Star edition of the show featuring the casts of four major ABC shows competing against each other in the popular game. There was the cast of Soap (well, the younger members of Soap, at least), The Love Boat, Eight Is Enough (those two shows both brought all of their main cast members) and Three's Company.
Three's Company was represented by Norman Fell, Joyce DeWitt, John Ritter, Audra Lindley and Richard Kline, but they were missing Suzanne Somers (this was before her salary demands became a "thing," but even early on, there was some tension due to all of the extra attention she was receiving from the show becoming a hit), and that became a natural topic of conversation when host Richard Dawson introduced the teams. When Dawson comes to John Ritter, Ritter jokingly introduces himself as "Suzanne Somers." Dawson makes a joke about how she's not there because ABC is busy cloning her. Then, after he does a full introduction of Ritter, Dawson flat out asks Ritter where Somers is.
Ritter then, as far as I can tell, jokes that Richard Kline is actually Suzanne Somers, and he is what she looks like on her off days. I say "as far as I can tell," because the Family Feud producers have clearly edited the clip.
It is POSSIBLE that Ritter was pointing to his co-star next to him, Audra Lindley, who played Mrs. Roper on the hit series.
Now, obviously, pointing to an older woman and saying "this is what Suzanne Somers looks like on her off days" would be a truly cruel joke. I don't BELIEVE that Ritter was doing that, as, again, that would be such an unusually cruel joke at the expense of the 60-year-old Lindley that I don't see how Ritter could possibly do that.
Therefore, what I think happened is that Ritter pointed to his left, at Kline, but Kline, of course, wasn't DIRECTLY to his left, Lindley was. Therefore, everyone (including Dawson, who pointedly does not laugh at the joke) THINKS that Ritter is pointing to the person who's DIRECTLY to his left, which is Lindley. And then everyone thinks at the same time, "Did he just make a cruel joke at the expense of Audra Lindley?!"
So the producers edited the clip and removed Lindley from the camera shot entirely, and now show Kline directly when Ritter makes the joke, and Ritter throws in a clarifying joke about the hair color being different, to make it clear that he was talking about Kline, not Lindley (and, just in case he was actually making a joke at Lindley's expense, then the show covered that up well, as well, but again, I don't think that's what he was doing).
Odd stuff.
If you have any other good examples of behind the scenes stuff affecting shows and films, drop me a line at brian@popculturereferences.com.