Welcome to 70s-90s TV Drama Bingo!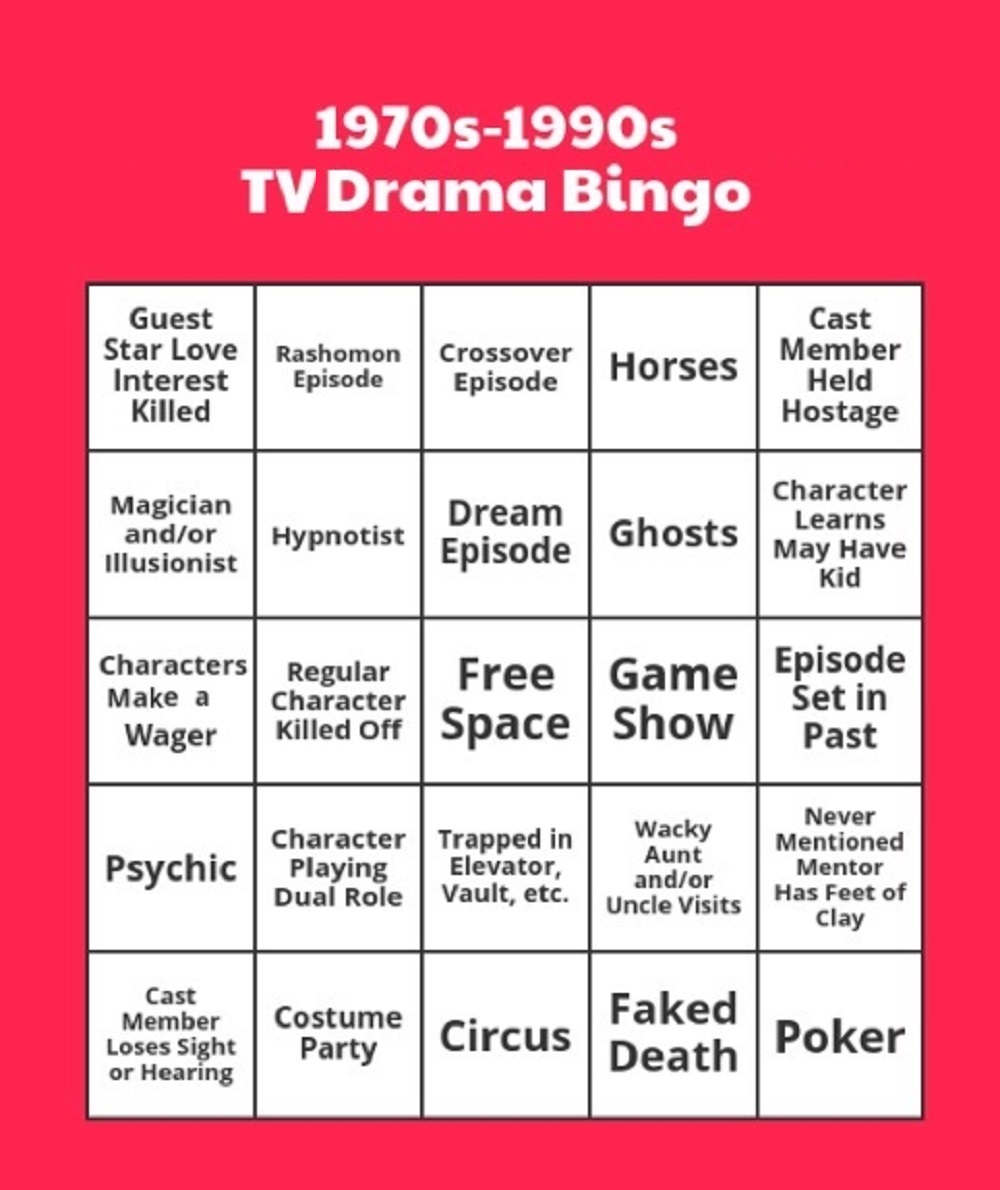 It's TV Bingo time! I might do one of these for 1970s-1990s TV sitcoms, as well, but for now, here's the bingo card for TV dramas from the 1970s-1990s.
You can use it on your own, but in the future, I'll pick a show and go through their episodes in order and see how quickly I can make a bingo!
A lot of these cliches still exist on modern TV shows, but they're definitely a lot less present (people don't get trapped in vaults and elevators and freezers anymore. They're totally missing out!).
Feel free to e-mail me at brian@popculturereferences.com with suggestions as to which series you'd like me to try to get a bingo on! I thiiiiiiiink I'll start with Simon & Simon.