What Was the First In-Flight Movie?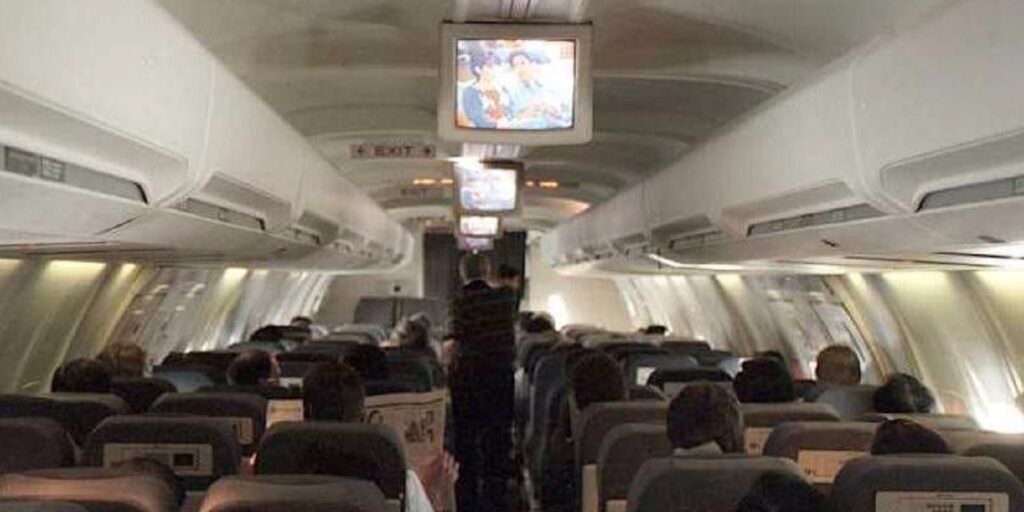 Today, we figure out what was the first in-flight movie.
In "When We First Met", we spotlight the various characters, phrases, objects or events that eventually became notable parts of pop culture lore, like the first time that JJ said "Dy-no-MITE" or the first time that Fonzie made the jukebox at Arnold's turn on and off by hitting it.
June will be When We First Met Month!
Today's question is a bit tricky, since it really depends on what you mean by "in-flight movie."
The first movie shown on an airplane was "Howdy Chicago," a short promotional movie shown on an eleven-passenger hydroplane by Aeromarine Airways in 1921, projected on to the cabin walls…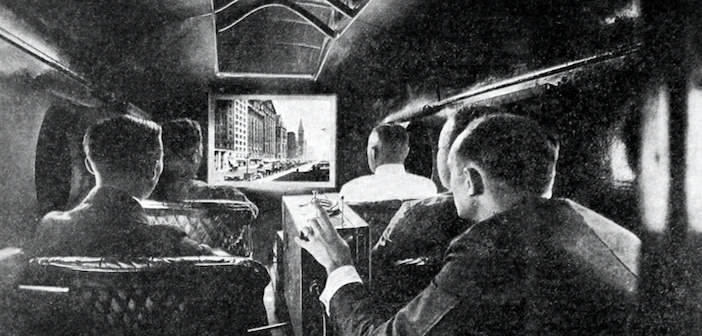 Again, though, it was a short promotional movie, it's not really what we're looking for, I don't think.
Similarly, the famous screening of The Lost World on an Imperial Airways flight between London and Paris is certainly the first full-length movie shown on a plane…
But it was also just as clearly a gimmick. You know, "See a movie on a plane," not "Here's a movie for you to watch while on a plane," which is what we think of when we hear the phrase, "In-flight movie." In other words, here, you were specifically taking this flight TO WATCH this particular movie. That's not how in-flight movies work nowadays, right? No one is, like, "Man, I really want to watch Ant-Man and the Wasp: Quantumania, I guess I'll just have to fly to Denver."
While some British planes were built with theaters in them after World War II, I don't believe they were ever actually put into service, so the "winner," as it were, was TWA, who introduced traditional in-flight movies in 1961. Here is an ad they put out, bragging about the new innovation…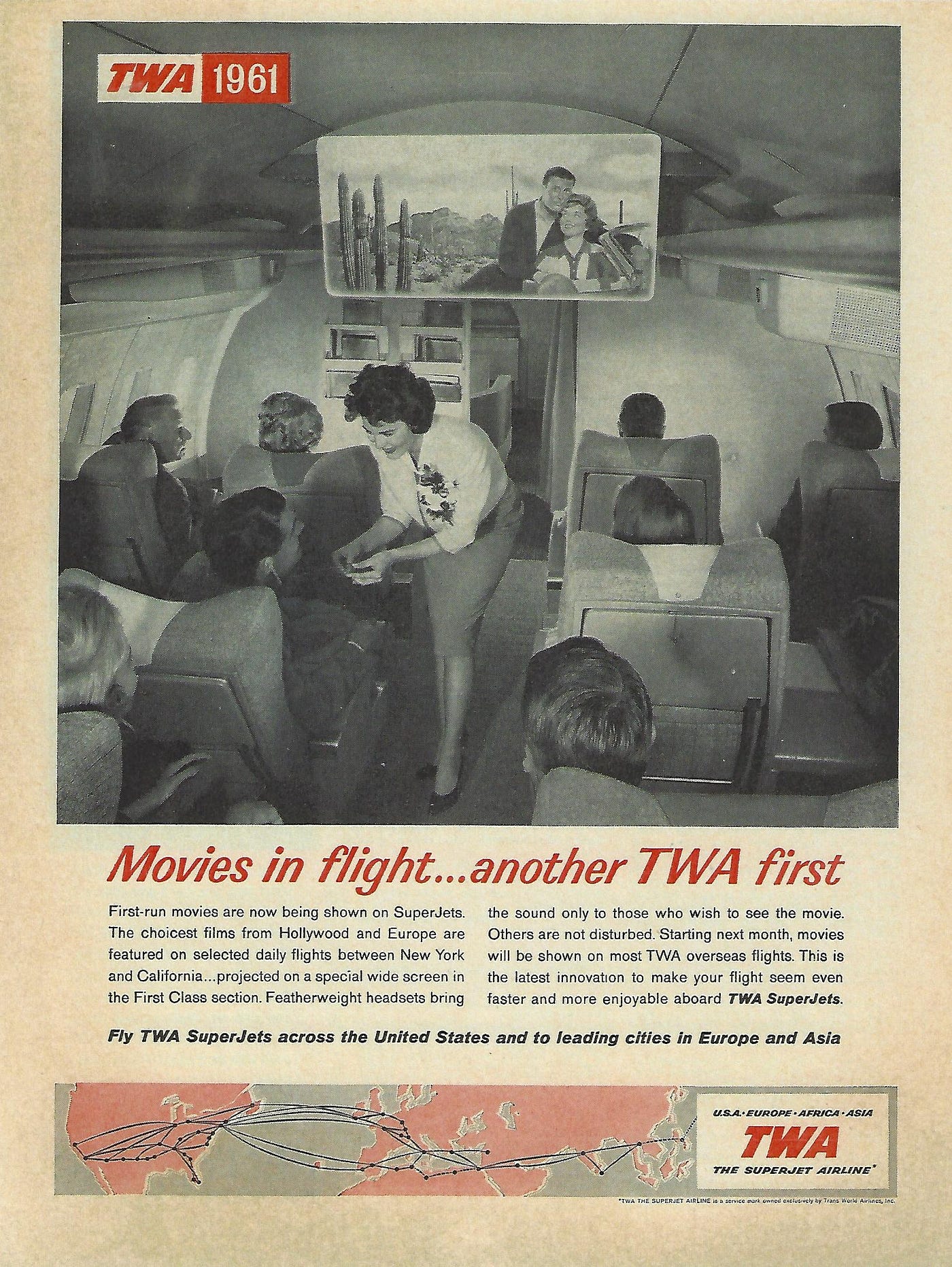 The first movie aired by TWA was 1961's By Love Possessed, a fairly surprising choice, considering it was about an extramarital affair…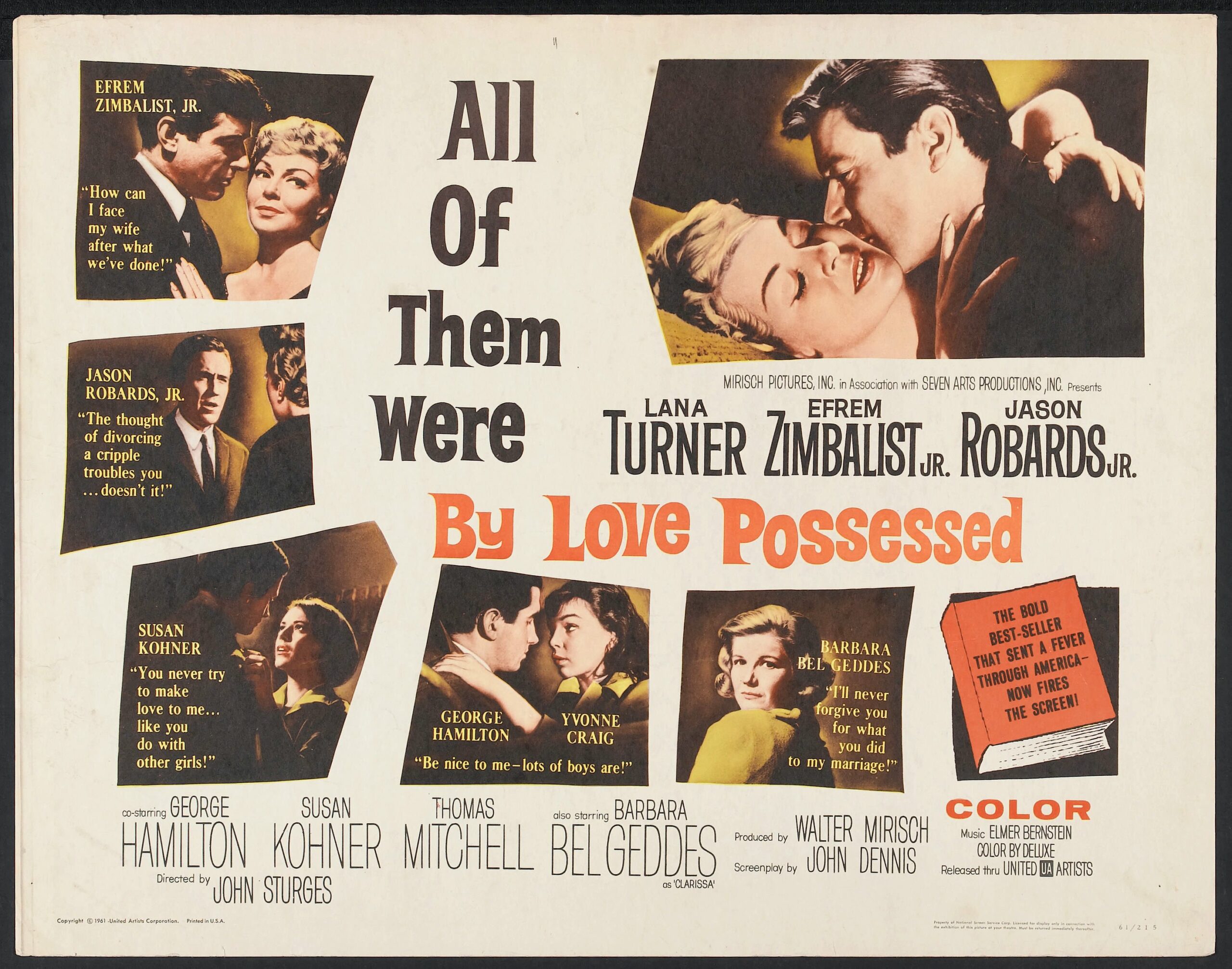 Okay, folks, I'd love to hear your suggestions for this month of pop culture firsts. If you have a suggestion for a future edition of When We First Met, drop me a line at brianpoprefs.com!