Who Is Your All-Time Favorite Ditzy TV Character?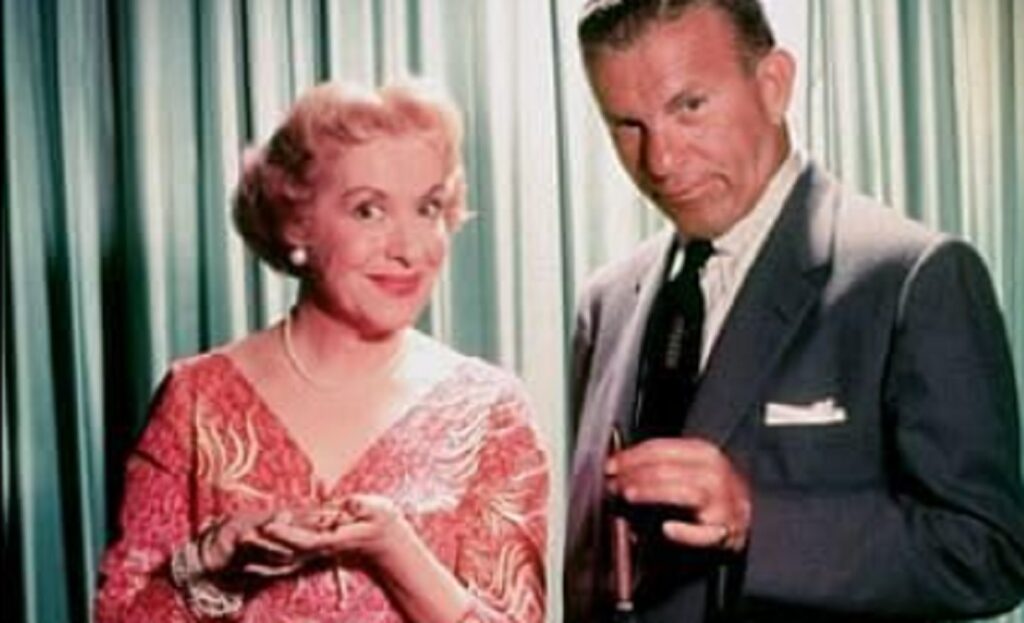 Today, I want to know who is your all-time favorite ditzy TV character.
Pop Culture Theme Time is a feature where I put a question to you to see what you think about a particular theme. I might later revisit the theme for a future Drawing Crazy Patterns or Top Five.
Upon the passing of the great Suzanne Somers, who was one of the all-time great TV ditzes on Three's Company as Chrissy Snow (before they took her character waaaaaay past "ditz" into barely having brain function at all) (I just spotlighted the episodes I thought were her best), I thought it was only right to celebrate the perennial TV character….the ditz.
The Ditz is the character whose whole deal on the show is that they don't have the same intelligence level as the other characters on the show. They might not be dumb, per se, as they might just be unusual more than dumb, but generally speaking, yeah, they're dumb. Dumb can be funny, naturally. There are a lot of amazing ditzes out there, with Chrissy Snow being one of the most famous examples. Ditzes aren't gendered, as there are some excellent male ditzes, like Chris Pratt's Andy Dwyer on Parks and Recreation and Manny Jacinto's Jason Mendoza on The Good Place (Michael Schur is really good at ditzes).
My pick, though, would be Gracie Allen on The George Burns and Gracie Allen Show, where Allen essentially just played her ditz character from her and Allen's long-running vaudeville and radio show. Gracie's illogical logic would often be the centerpieces of episodes, and it is amazing to me just how COMPLICATED Allen's lines were on the show. It takes a lot of hard work to look that dumb, and Allen was a master at it. It was so tough that Allen eventually retired while the show was still doing really well in the ratings, as she was in her 60s and she just had to do SO much on the show, and naturally, her husband, Burns, didn't want to press her too much (she ended up having a heart attack a few years after the show ended, and passed away in 1964, six years after the show ended. Burns, of course, would live until he was 100).
Here's a classic bit from the pilot of their series, where Gracie thinks George talks too much about show business, and so she wants to discuss other things…but she doesn't actually know about other things…
She was quite a talent.
Okay, that's my answer. How about you?
And feel free to suggest future Pop Culture Theme Time topics to me at brian@poprefs.com!