Who Was Caroline in Neil Diamond's 'Sweet Caroline'?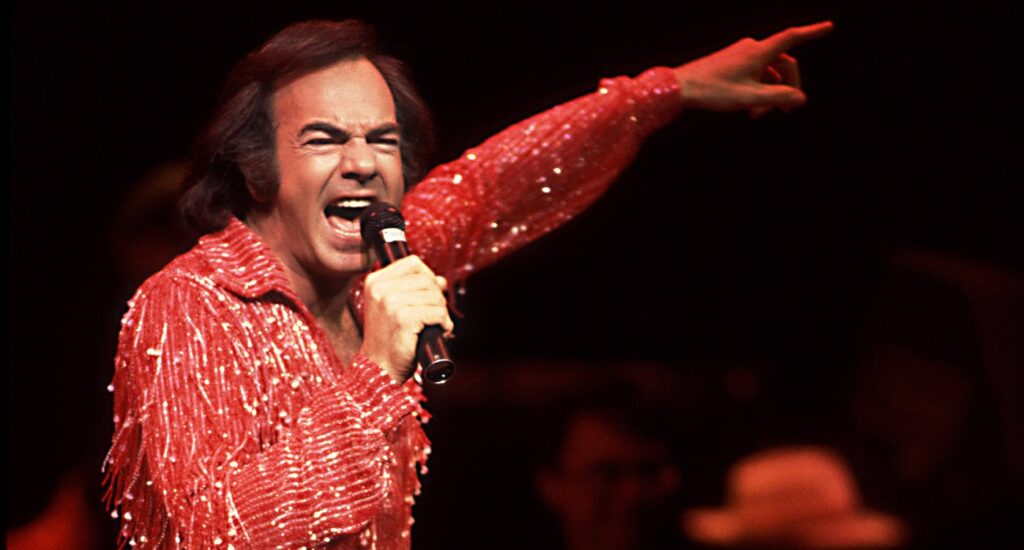 Today, we try to pin down exactly who Neil Diamond's "Sweet Caroline" was really about.
This is "What It's All About," a new feature that explains what certain notable songs were written about, provided that the song wasn't written about a famous person (in which case that'd be a Meta-Message).
This is a tricky one, since Neil Diamond has given alternate versions of the story for who he wrote his iconic song, "Sweet Caroline," about over the years. The most famous version is that the song was written about Caroline Kennedy, the then 11-year-old daughter of the late President John F. Kennedy. However, in later years, Diamond has altered his story.
Generally speaking, though, I tend to think that his more recent version of the story simply makes more sense. Check out the lyrics:
Where it began, I can't begin to knowing
But then I know it's growing strong
Was in the spring
And spring became the summer
Who'd have believed you'd come along
Hands, touching hands
Reaching out, touching me, touching you
Sweet Caroline
Good times never seemed so good
I've been inclined
To believe they never would
But now I
Look at the night and it don't seem so lonely
We filled it up with only two
And when I hurt
Hurting runs off my shoulders
How can I hurt when holding you
Now, that's clearly a romantic song, right? And not only that, but it seems like a BIOGRAPHICAL romantic song. You know, like Diamond is singing about someone he has been romantically involved with. The lyrics really don't work for the 11-year-old daughter of a tragically assassinated President, right?
HOWEVER, I absolutely DO believe Diamond when he says he thought of Caroline Kennedy and used her name. THAT part makes perfect sense. He used the NAME Caroline because of Caroline Kennedy, but as he told The Today Show back in 2014, "I was writing a song in Memphis, Tennessee, for a session. I needed a three-syllable name. The song was about my wife at the time — her name was Marcia — and I couldn't get a 'Marcia' rhyme."
Diamond HAD just married his second wife, Marcie Murphey, at the time, so doesn't it just make too much sense to believe that he wrote the song about his new wife and then picked another name, Caroline, because it rhymed better (and used Caroline because of Caroline Kennedy)? I've been inclined to believe that that is the truth.
Okay, folks, I'm sure you have songs where you're curious as to who they were written about, so drop me a line at my all-new, all-shorter e-mail, brian@poprefs.com and I'll see what I can find out!