Who Was the 'One Who Got Away' in Katy Perry's 'The One That Got Away'?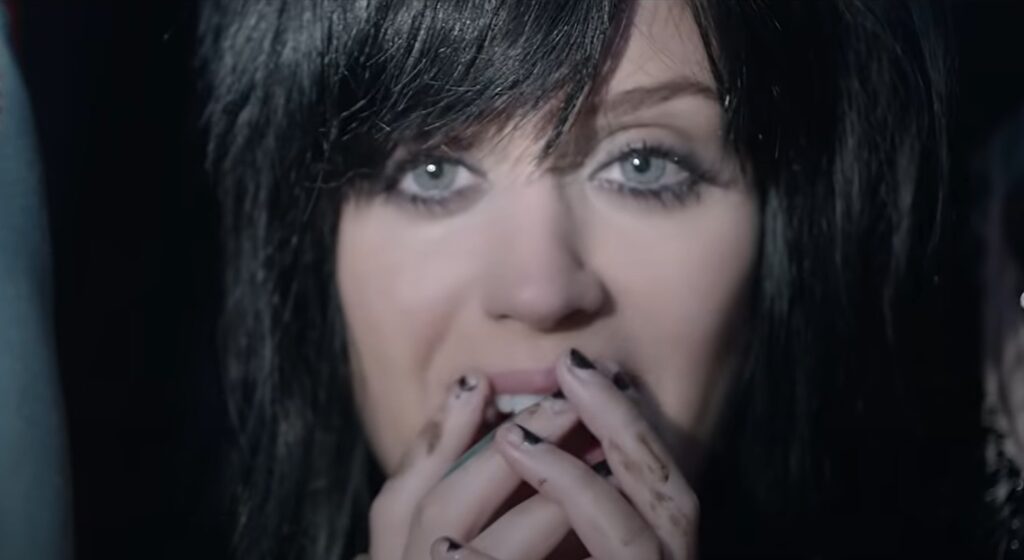 Today, we look at who the "one who got away" was in Katy Perry's hit song, "The One That Got Away."
This is "What It's All About," a new feature that explains what certain notable songs were written about, provided that the song wasn't written about a famous person (in which case that'd be a Meta-Message).
This is an unusual one, because often, when someone writes a song about somebody else, they make the lyrics of the song recognizable to the other person. You know, so that at least the other person KNOWS that the song was about them, even if the rest of the world doesn't know. In the case of the hit 2011 Katy Perry song, "The One That Got Away," though, Perry specifically chose lyrics that didn't describe the person she wrote the song about at ALL.
Check out how she describes the guy:
Summer after high school when we first met
We make out in your Mustang to Radiohead
And on my 18th birthday we got matching tattoos
Used to steal your parents' liquor and climb to the roof
Talk about our future like we had a clue
Never planned that one day, I'd be losing you
As it turned out, however, the song was actually about a then recent relationship that she was in with singer Josh Groban. Perry revealed it in 2017 when doing a livestream to promote her 2017 album, Witness. She had James Corden on her livestream and they did a "Fill Your Guys or Spill Your Guts" bit on her livestream and she revealed there that the song was about Groban, saying "People are like 'Who's 'The One That Got Away' about?' It's Groban."
He later noted that he was surprised when he heard that, explaining to Andy Cohen, "She's the best, but I was not expecting that. That was a double-take and a spit of my coffee. It's very sweet of her to say that, and then I listened to the lyrics of the song and I'm just like 'I never owned a Mustang, I don't have a tattoo. Are you sure that's about me?' I was very flattered by it, but I was very surprised by it too."
Apparently they have remained very good friends since.
Okay, folks, I'm sure you have songs where you're curious as to who they were written about, so drop me a line at my all-new, all-shorter e-mail, brian@poprefs.com and I'll see what I can find out!