Who Was the Dude Who Looked Like a Lady in Aerosmith's 'Dude (Looks Like a Lady)"?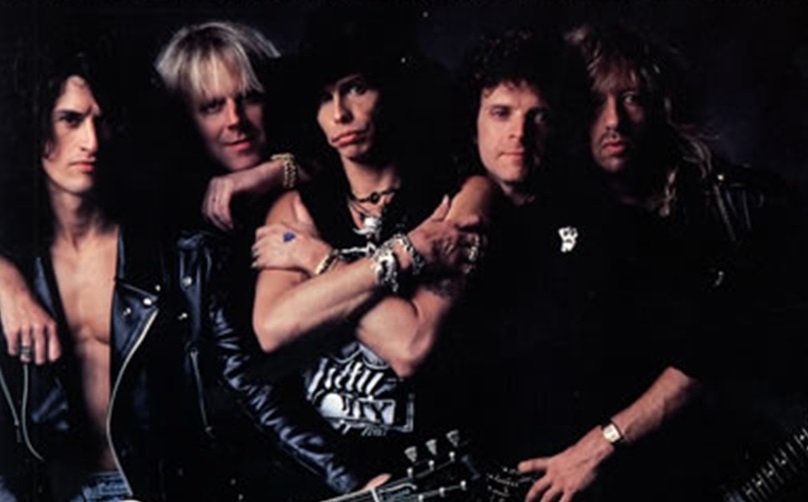 Today, we look at who the "dude" was who "looked like a lady" in Aerosmith's "Dude (Looked Like a Lady)."
This is "What It's All About," a new feature that explains what certain notable songs were written about, provided that the song wasn't written about a famous person (in which case that'd be a Meta-Message).
A song that certainly is a good deal more problematic in 2023 than when it was a hit in 1987 is Aerosmith's "Dude (Looks Like a Lady)," which was written by Steven Tyler and Joe Perry with professional songwriter, Desmond Child. Even at the time, Perry and Tyler were a bit iffy on whether the song was offensive, but Child, who is gay, used the ol' "I'm gay and I think the song isn't offensive" deal, so Tyler and Perry agreed to do the song, which had started as the rather bland "Cruising for the Ladies."
Steven Tyler has said that the song came about after hanging out with the band, Mötley Crüe, and their incessant use of the word "dude," "One day we met Mötley Crüe, and they're all going, 'Dude!' Dude this and Dude that, everything was Dude. 'Dude (Looks Like a Lady)' came out of that session."
However, it appears as though it was more specifically about Tyler once mistaking Mötley Crüe lead singer, Vince Neil, for a woman.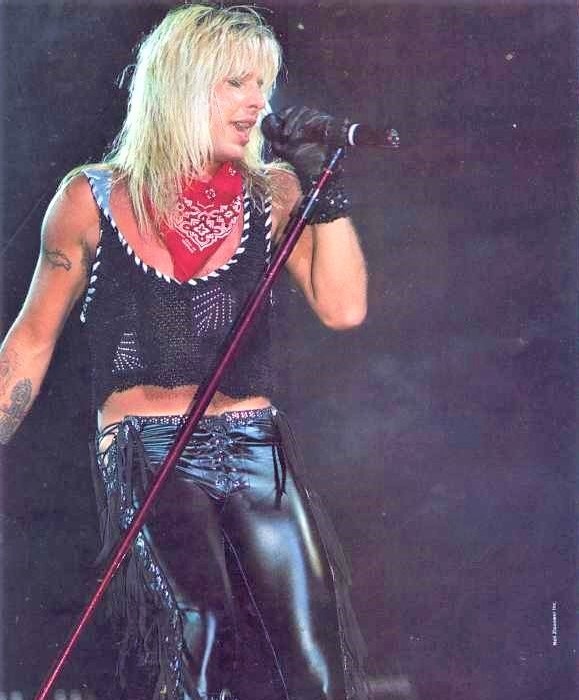 Desmond Child recalled that after they first played him "Cruising for the Ladies," Tyler revealed the line that inspired the tune:
Steven volunteered, sheepishly, and said that when he first wrote the melody he was singing "Dude Looks like a Lady." It was kind of a tongue twister that sounded more like scatting. He got the idea because they had gone to a bar and had seen a girl at the end of the bar with ginormous blonde rock hair, and the girl turned around and it ended up being Vince Neil from Motley Crue. So then they started making fun of him and started saying, "That dude looks like a lady, dude looks like a lady, dude looks like a lady." So that's how that was born. That's the true story of how that was born.

So I grabbed onto that and I said, "No, that's the title of the song." And they looked at me like, "Are you kidding me?" And then Joe (Perry) stepped in and said, "I don't want to insult the gay community." I said, "Okay, I'm gay, and I'm not insulted. Let's write this song." So I talked them into the whole scenario of a guy that walks into a strip joint and falls in love with the stripper on stage, goes backstage and finds out it's a guy. But besides that, he's gonna go with it. He says, "My funky lady, I like it, like it, like it like that." And so he doesn't run out of there, he stays.
Mötley Crüe bassist, Nikki Sixx, also says that the song was written about Neil.
So I tend to believe that it was, in fact, written about Vince Neil.
Okay, folks, I'm sure you have songs where you're curious as to who they were written about, so drop me a line at my all-new, all-shorter e-mail, brian@poprefs.com and I'll see what I can find out!