Why Alex Borstein Thought She Could Do MADtv and be Sookie on Gilmore Girls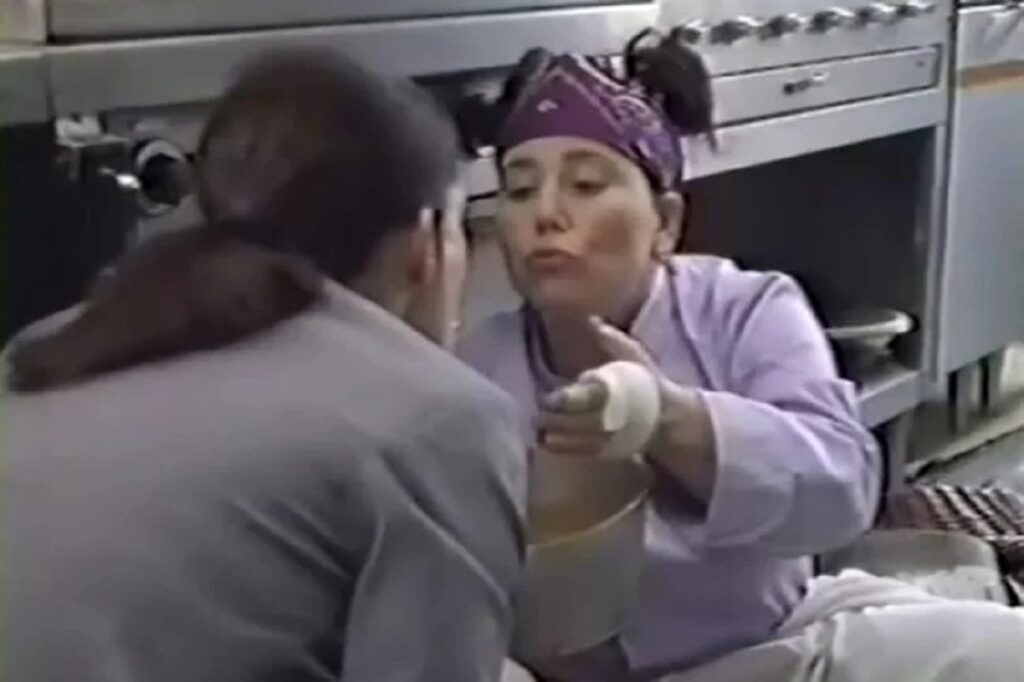 Today, discover why the great Alex Borstein believed that she could remain on MadTV while also being Sookie on Gilmore Girls.
This is Quite a Story, a sort of catch-all feature where I share short, interesting anecdotes from interviews that don't really fit into any other feature.
My buddy Zack and I were talking about something that I'll be doing as a post in the future, but it sent us on a tangent into discovering why Alex Borstein, who was a member of the cast of MADtv, apparently though that she could join the cast of the then-new show, Gilmore Girls, as Sookie, before turning out that she couldn't (leading to Melissa McCarthy getting the role). We were both a bit confused, as she couldn't have thought that MADtv was going to be canceled, right?
As it turns out, Borstein had very good reason to believe that she could do both shows.
In a great Buzzfeed interview with Kate Aurthur back in 2013, Borstein explained:
Aurthur: With Amy Sherman-Palladino's Gilmore Girls, you were the original Sookie, the part that Melissa McCarthy ended up taking over because MADtv wouldn't let you out of your contract.

Borstein: I wanted to do both. They wouldn't share me.

Aurthur: Was it a coincidence that Jackson Douglas, your husband, played Jackson on the show?

Borstein: One of our showrunners was Dan Palladino — he was a phenomenal Family Guy showrunner. He at one point said to me, "You know, Alex, you should read my wife's pilot." I was, like, "Why? It's just going to depress me. I didn't write it." I read it and loved it. He said, "Could you audition for this?"

We shot the pilot in this tiny town called Markham near Toronto, Canada. My husband was there because we were traveling together. Dan and Amy, his wife, Amy Sherman-Palladino, we became friends. We had a blast and just laughed our asses off. They found Jackson to be quirky and interesting, and our relationship to be funny. They ended up writing him in as Sookie's love interest.

Aurthur: So you had the freedom to go and do this pilot, but then what happened that stopped you from being on the show?

Borstein: I was loving MADtv, and thought there's got to be a way to do both things. And Amy said, "Let me call them, I know we can work this out. I will shoot Sunday through Thursday so I can shoot you Sunday." I was so hopeful. Everyone was leading me to believe it was possible. The exec producer at MADtv at the time was, like, "Yeah, yeah, there's no reason we can't make this work." What I didn't know was the emails behind my back were, like, "Absolutely not." I think it was a Fox-WB thing. So it kind of blew up. Very disappointing. But now I feel — I'm not mystical or anything. But it worked out really fucking well. I wouldn't have been that comfortable with Jackson and I — they had them getting married and having kids. I don't think I would have wanted to do that on screen with my real-life husband. And Melissa is fucking amazing. And the two of them got along. I think it was better. And there were all these opportunities I wouldn't have had. I got to do Good Night, and Good Luck, and it was the coolest. It's all good. At the time it sucked! I was so pissed. And then going back to MADtv, I was a petulant teenager.

Aurthur: Did you feel they were out to get you?

Borstein: These fuckers! How dare they value me! How dare they want me to stay on a show that I signed a contract to stay on! A little bit of an asshole. I was. It just hurt.
That sounds really wretched. Rough stuff for Borstein. Luckily, she reunited with Sherman-Palladino on The Marvelous Mrs. Maisel and it has proven very fruitful the second time around!
If you see any interesting anecdotes from interviews that you think would be worth spotlighting, drop me a line at brian@popculturereferences.com.