A Chance Meeting With a College Student Changed 54-40's Career Years Later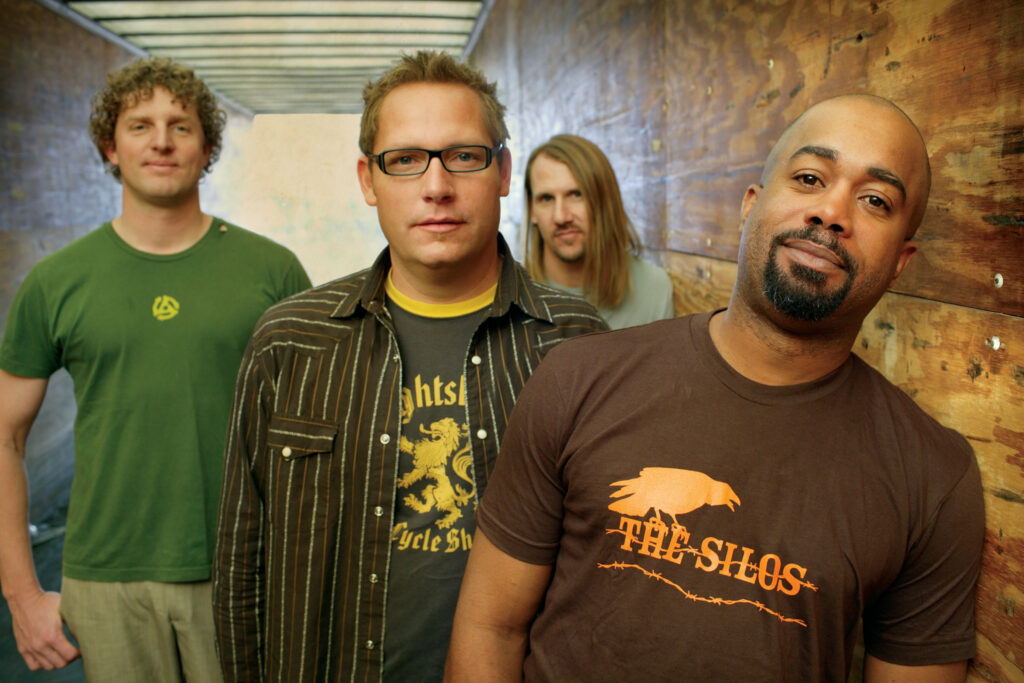 Today, we look at how a chance meeting with a college student changed 54-40's futures dramatically years later.
This is Cover Up, a feature where I look at the early life of songs that became famous when someone covered them.
54-40 was a Canadian band that was signed by Warner Bros. and released a a self-titled album in 1986. They toured the United States in support of the album and at a Washington D.C. show, the 54-40 bassist, Brad Merritt, recalled, "It was a great success. We went down to our dressing room, and there were these guys drinking our beer and eating our pizza. They said: `Oh, we love you guys. You're great. We're from the University of South Carolina, and we're up here on our summer break. We play you guys on the college radio station all the time. We're in a band and we cover four of your songs.'"
That young man was Dean Felber, who later recalled, "I went out and got the album and totally freaked out over it. Baby Ran (54-40's first big video) was on Friday Night Videos. And that song was also being played in D.C. "Once I started listening to it, the band got into it. We were covering three songs on it. We were a band, but we were just a cover band at that point, had like three or four originals. We met them and stuff, tried to convince them they needed to come down to South Carolina (the band's home state). They weren't falling for it."
One of the most popular 54-40 songs with their fans was a song that Warners didn't even release as a single called "I Go Blind"…
Years later (well after Warners had dropped them but they had become a well-established band in Canada), 54-40 heard that a band had done a cover of that song for the B-Side of a single. This didn't faze them very much at the time, but then they discovered that that single was "Hold My Hand" by Hootie and the Blowfish! Merritt recalled, "We didn't know the name and we hadn't heard the single. We said okay, great. Whatever. Then we find out the band is Hootie and the Blowfish and they had sold a half-million records. Then it was like, holy smokes! It went to two million, then three. By the time they got to five million, they came to Vancouver a year or so ago, and they were still doing I Go Blind in their set."
As it turns out, Hootie and the Blowfish had seriously considered putting "I Go Blind" on their first album, Cracked Rear View, but settled on "Only Want to Be With You" instead. The album then went on to sell more than 16 million copies, so 54-40 had a bit of a time dealing with that "loss," but then the song was used on Friends and was featured on the Friends Soundtrack (and then later a Hootie and the Blowfish album of their best covers)…
And between the single sales and the Friends soundtrack sales, 54-40 made a pretty penny out of the song, so it's all good.
If you have a suggestion for a future Cover Up, drop me a line at brian@popculturereferences.com