An Experimental Album Based On a Roland Barthes Book Later Gave Annie Lennox a Hit Song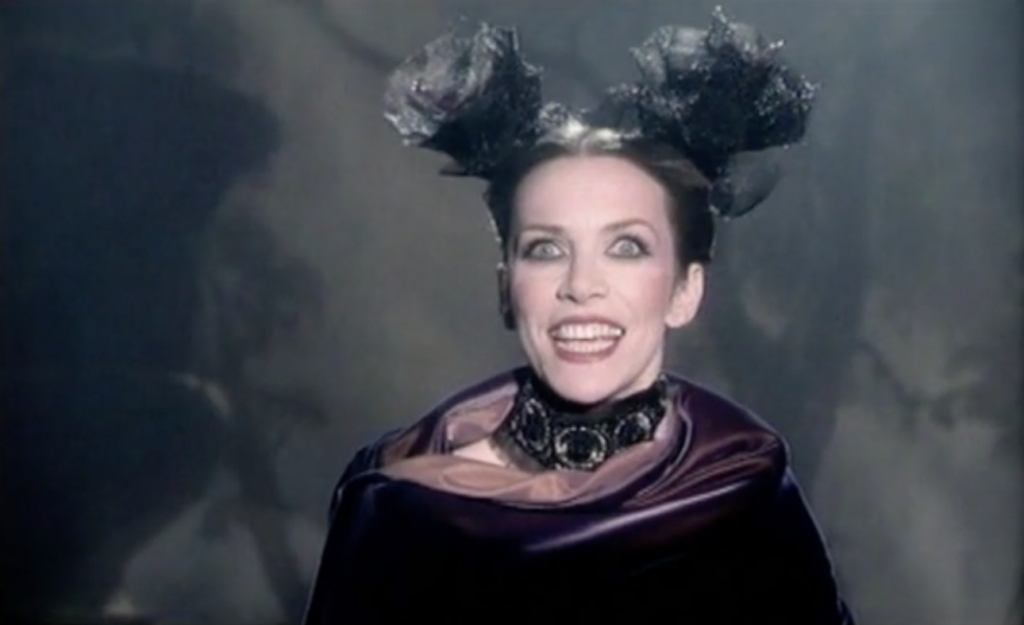 Today, we talk about the background of the song "No More I Love You's," which eventually became a hit for Annie Lennox.
This is Cover Up, a feature where I look at the early life of songs that became famous when someone covered them.
David Freeman and Joseph Hughes had been in a punk band in the 1980s called The Flys when they decided to get more into new wave music. They were inspired by the brilliant Roland Barthes book, A Lover's Discourse: Fragments, an experimental discourse on the matter of love that is told through various fragmented thoughts of lovers.
They put up a demo of songs based on parts of the book and sent it to Dave Stewart, who liked them enough that he signed them to his Anxious Music Publishing and eventually got them a record deal.
Their first single off of their first album, Lover Speaks, was "No More I Love You's," which Freeman described as, "Lyrically, when you say to someone "I love you", it could be to your kids, your lover, your parents, usually, you hear, 'I love you, too'. And then one day you say, 'I love you', and there's silence because that person has reached the 'no more "I love you's" stage'. They cannot say 'I love you, too'. It's as simple as that. All I did lyrically, I think, was put it in Gothic terms."
Well, the band opened for Stewart's band, The Eurythmics, during a tour and the song really stuck with Stewart's bandmate, Annie Lennox.
Lennox eventually went solo and after her first hit album, Diva, she wanted to not spend as much time putting together her follow-up album (she felt that she had spent a bit too much time away from her family during Diva), so her next album, Medusa, was a covers album. The Lover Speaks had broken up by that point (their second album was only kind of sort of released), but Lennox remembered the song well, so she included it on the album (noting during her Greatest Hits album, "I absolutely love interpreting other people's songs. This one was written by The Lover Speaks, and is a small piece of genius") and it was a big hit, winning Lennox a Grammy Award for Best Female Pop Performance…
If you have a suggestion for a future Cover Up, drop me a line at brian@popculturereferences.com