Amy Poehler's Iconic Response to Jimmy Fallon Telling Her Her Joke Wasn't 'Cute'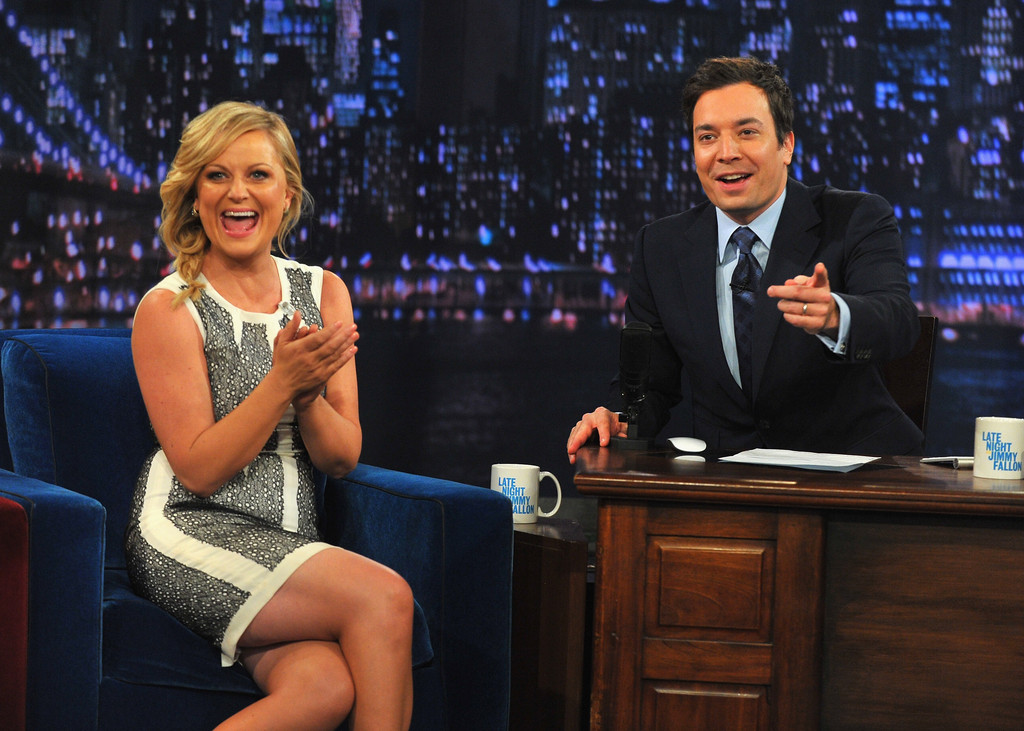 Today, we look at the classic response that Amy Poehler gave Jimmy Fallon when he jokingly chastised her for telling a joke he felt wasn't "cute" back when Poehler first joined the cast of Saturday Night Live.
This is Quite a Story, a sort of catch-all feature where I share short, interesting anecdotes from interviews or books that don't really fit into any other feature.
An important part of this story is that Jimmy Fallon and Amy Poehler are both good friends with each other. This isn't the story of some feud between them, but rather just about Poehler sort of making a statement about her brand of comedy when she first started working on Saturday Night Live.
In a rather odd turn of events, this story was told not by Poehler in her own autobiography, Yes, Please (or whatever Yes, Please was. It wasn't quite an autobiography, it was sort of a loose collection of stories and essays), but in the autobiography of her good friend, Tina Fey, Bossypants (Bossypants is a legit memoir, and it's quite good).
Fey explained how she had fought to get Amy Poehler on to the cast of Saturday Night Live after Fey started working there (eventually becoming the show's head writer). She then told a fascinating story of Poehler's early days there:
Amy Poehler was new to SNL and we were all crowded into the seventeenth-floor writers' room, waiting for the Wednesday read-through to start. There were always a lot of noisy "comedy bits" going on in that room. Amy was in the middle of some such nonsense with Seth Meyers across the table, and she did something vulgar as a joke. I can't remember what it was exactly, except it was dirty and loud and "unladylike."

Jimmy Fallon, who was arguably the star of the show at the time, turned to her and in a faux-squeamish voice said: "Stop that! It's not cute! I don't like it."

Amy dropped what she was doing, went black in the eyes for a second, and wheeled around on him. "I don't f**king care if you like it." Jimmy was visibly startled. Amy went right back to enjoying her ridiculous bit …

With that exchange, a cosmic shift took place. Amy made it clear that she wasn't there to be cute. She wasn't there to play wives and girlfriends in the boys' scenes. She was there to do what she wanted to do and she did not f**king care if you like it …

I think of this whenever someone says to me, "Jerry Lewis says women aren't funny," or Christopher Hitchens says women aren't funny," or "Rick Fenderman says women aren't funny. … Do you have anything to say to that?"

Yes. We don't f**king care if you like it.
Again, not some Fallon/Poehler feud, just an interesting (and concise) statement by Poehler about her brand of comedy.
If you see any interesting anecdotes from interviews or books that you think would be worth spotlighting, drop me a line at brian@popculturereferences.com.