Three's Company's Richard Kline on Being Struck by Lightning in Vietnam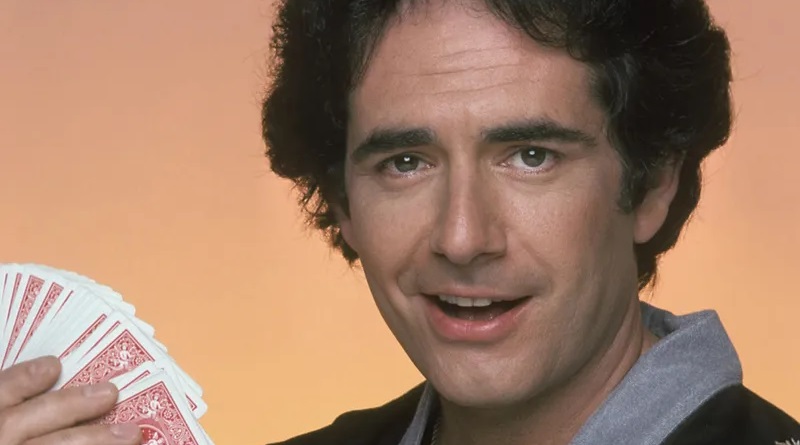 Today, I share Three's Company star Richard Kline's fascinating story about being struck by lightning while serving in the Army during Vietnam.
This is Quite a Story, a sort of catch-all feature where I share short, interesting anecdotes from interviews or books that don't really fit into any other feature.
Recently, I shared the story of Richard Kline's time in Vietnam, which actually fascinatingly started AFTER he became an actor. The actor, best known for his role of Larry Dallas on the hit sitcom, Three's Company, also had a really interesting story about how he was struck by lightning while in the service.
He told the story to comedian Esther Ku, on her podcast, Ku and the Gang,
Ku: You got struck by lightning?

Kline: I was, while I was in the service in Vietnam.

Ku: How did you survive a lightning bolt?

Kline: There's one of two outcomes when you get struck by lighting. You either live or you die. Since I'm talking to you, obviously the first outcome happened to me. I was headed to Saigon. I was in a rural airport in Phu Bai, Vietnam, and I was standing under the wing of a huge C-130 transport plane with my sergeant and a whole bunch of civilians who were also going to Saigon. We were going to Saigon for some reason, to pick up sporting goods or something. I don't recall exactly what I was doing on this particular trip. I was probably tagging along to go to see a movie or something. I don't remember what the hell I was doing there.

Anyways, I was under the wing of the plane and then there was this big boom, and me and the sergeant and, like, three other people were suddenly transported in a clump about eight feet on to the tarmac of the airport, and I couldn't feel my legs. I thought that we were hit by a rocket attack. I thought that were now under attack. So, the register of my voice changed. It went up two octaves, and as I started shouting, I started sounding like a soprano with the Metropolitan Opera. Somebody came over and said, "It's okay, Lieutenant, you were struck by lightning."

It hit the wing, and then hit the side of my body and went down my legs and through my boots. So they showed me the boots later, and they had burn marks on the bottom of the boots. I didn't save them, but I still have pictures of them. I had to go to the hospital because they had to cut out the burn marks in the bottom of my feet because they could get infected. The removal of my burned skin hurt more than the lightning. You know how, when you get your teeth worked on, they give you Novocain? They gave me a needle in the bottom of both of my feet to make it numb so that they could remove the burned skin. The lightning marks were just little pinpricks, but they had to cut around those marks.

My body hair was singed. It was scary there for a while, but I got to recuperate in a hospital for two weeks. I watched a lot of television, although it was all in Vietnamese, so I didn't understand any of it, but it was fun anyways. I was the only who was struck by enough lightning to be hospitalized.
Really interesting stuff from Kline, who is an acting coach nowadays, while still working as an actor himself, as well.
If you see any interesting anecdotes from interviews or books that you think would be worth spotlighting, drop me a line at brian@popculturereferences.com.