Chrissy Snow Warned Us In Season 2 That She Might Leave At Any Moment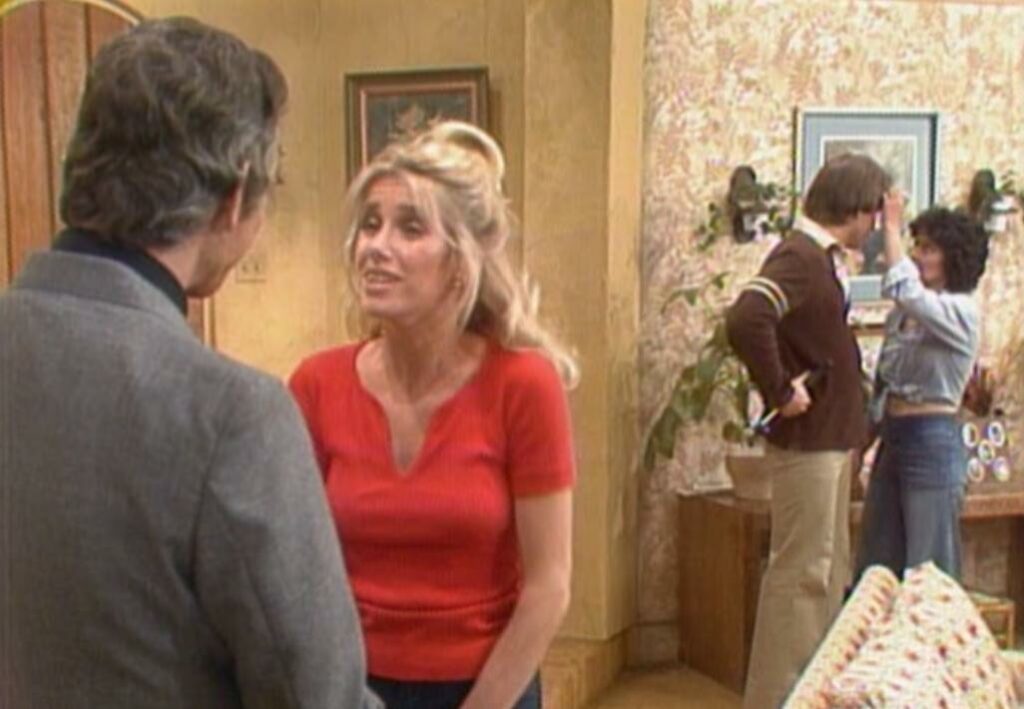 Today, we look at how Chrissy Snow technically DID warn us that she might leave Three's Company at any moment.
This is "The Past Was Close Behind," a feature that spotlights moments, exchanges, etc. from older pop culture works that take on a brand new light when viewed in concert with later pop culture works or events. Basically, stuff that looks hilarious (or interesting) in hindsight.
One of the final episodes of Season 2 of Three's Company was called "Chrissy Comes Home" (by the way, if anyone could explain to me why there were no new episodes of Three's Company between February 1978 and May 1978, that'd be swell. It's baffling to me.) and it introduced her father, the Reverend Snow, who was NOT told by Chrissy's mother that Chrissy and her longtime roommate, Janet, were living with a man, as well, Jack Tripper.
After first trying to trick her father with a plot involving Janet and Jack pretending to be married, the roommates eventually come clean and Reverend Snow is impressed enough with Jack's character that he allows Chrissy to stay in Los Angeles. Before that point, though, Chrissy gives a big speech about how she is not coming home just yet and that she doesn't know HOW long she will stay in Santa Monica. It might be not much longer, it could be a couple of years or it could be for a long time.
Obviously, at the time, that was simply Chrissy explaining that there was no specific return date on her moving home (like what her father wants) and not actually any sort of indication that Chrissy was ever going to actually leave Santa Monica.
And yet, when Suzanne Somers left the show, that is precisely what happened, Chrissy just moved back home (first to take care of her ill mother and then just outright). We were duly warned, people!
Okay, folks, if you have any suggestions for a future The Past Was Close Behind, drop me a line at brian@popculturereferences.com!