Chuck Cunningham Syndrome Came Hard for One Specific Generation on The Conners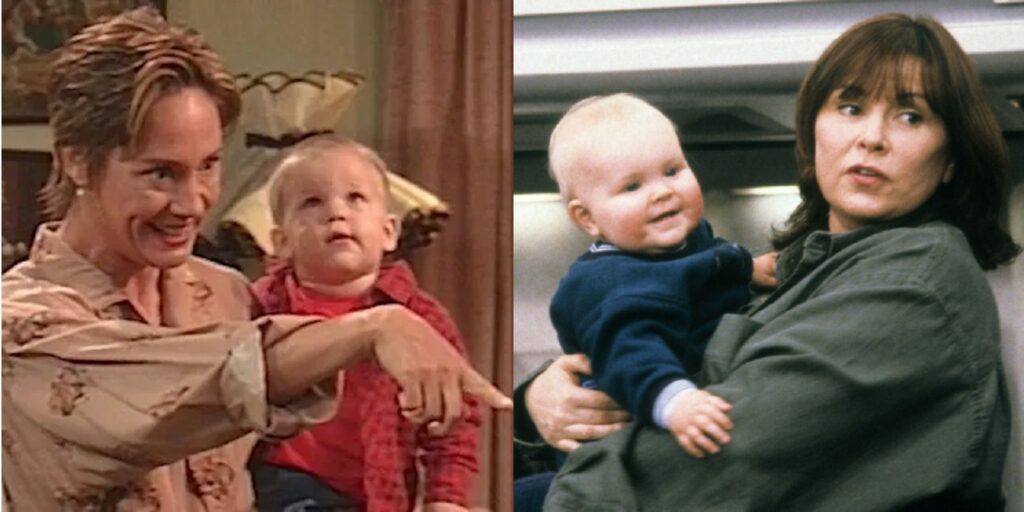 Today, we look at how The Conners took aim at a specific generation of kids to retcon out from the original Roseanne series.
In Abandoned an' Forsaked, we examine stories and ideas that were not only abandoned, but also had the stories/plots specifically "overturned" by a later writer (as if they were a legal precedent) with a retcon (retcon stands for "retroactive continuity," but we're specifically talking about retcons that contradict earlier stories).
August is Abandoned an' Forsaked month! All month long, I'll be looking at notable pop culture retcons.
This week will all be examples of a specific type of retcon – Chuck Cunningham Syndrome, where a relative (who was actually shown on screen) is retconned out of the show because they aren't necessary to the story anymore (named after Chuck Cunningham from Happy Days, Richie and Joanie's older brother who was retconned out of the show). Note that I don't mean examples where characters simply aren't mentioned again, I mean instances where they actively refer to the new state of affairs (you know, like saying someone who had a sister is an only child, stuff like that).
Towards the end of the original run of Roseanne, both Roseanne and her sister, Jackie, gave birth to little boys. Jackie gave birth to Andy Harris towards the end of Season 6, and Roseanne Conner gave birth to Jerry Garcia Conner in the middle of Season 8 (Roseanne Barr was pregnant, so the show wrote it into the series).
So when Roseanne returned for a 10th season years after the series seemingly ended, the writers clearly didn't feel like writing for a couple of kids in their early 20s, so both Andy and Jerry Garcia were written out of the series. Jerry Garcia, though, was specifically written out of the show at first, and NOT retconned out, with the explanation that he was working on a deep sea fishing boat in Alaska, and couldn't really communicate with him often.
Andy, though, has basically been retconned out of the show, along with his father, Fred. Later on, when Roseanne Barr was fired, and the series relaunched as The Conners, Jerry Garcia seemed to be retconned out, as well, with Dan Conner noting that he had three kids.
However, the show's producers have noted that Dan's comment wasn't necessarily dispositive, so I am a bit ill at ease in saying Jerry Garcia has definitely been retconned out. Andy definitely has been, though. Some people think Jackie mentioning in The Conners Season 5 that she had had an abortion when she was Harris' age (Harris is the daughter of Jackie's niece, Darlene) was the show retconning Andy out by saying that Jackie aborted the fetus that would have become Andy, but that makes NO sense, as Jackie had Andy when she was WAY older than Harris' age. It's just a dumb attempt by some fans to tie shit together. Her admission about her past abortion has NOTHING to do with any retcon.
The Conners basically seems to work like this – if it happened in the first five seasons (the "core" years of Roseanne), then it counts. If it happened in Seasons 6-9, it MIGHT have happened.
If anyone else has a suggestion for Abandoned an' Forsaked, drop me a line at brian@poprefs.com!