That '70s Show Mocked Its Own Use of Chuck Cunningham Syndrome on Donna's Sister, Tina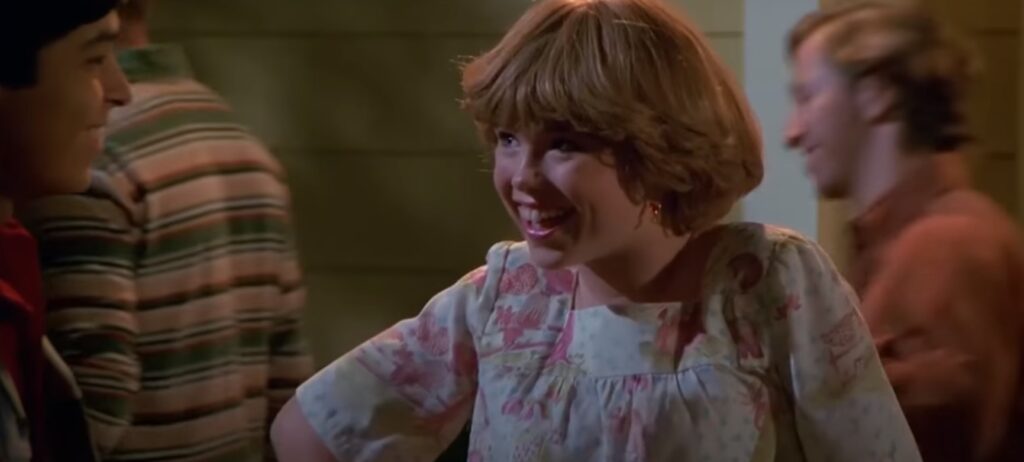 Today, we look at how That '70s Show mocked its own use of Chuck Cunningham Syndrome on Donna's younger sister, Tina.
In Abandoned an' Forsaked, we examine stories and ideas that were not only abandoned, but also had the stories/plots specifically "overturned" by a later writer (as if they were a legal precedent) with a retcon (retcon stands for "retroactive continuity," but we're specifically talking about retcons that contradict earlier stories).
August is Abandoned an' Forsaked month! All month long, I'll be looking at notable pop culture retcons.
This week will all be examples of a specific type of retcon – Chuck Cunningham Syndrome, where a relative (who was actually shown on screen) is retconned out of the show because they aren't necessary to the story anymore (named after Chuck Cunningham from Happy Days, Richie and Joanie's older brother who was retconned out of the show). Note that I don't mean examples where characters simply aren't mentioned again, I mean instances where they actively refer to the new state of affairs (you know, like saying someone who had a sister is an only child, stuff like that).
It was pretty clear early on that the producers of That '70s Show, about a group of teenage friends living in suburban Wisconsin in the 1970s, really had no set plans for any of the characters' backstories outside of the main character, Eric Foreman (Topher Grace). And that's normal enough for most sitcoms, really, but it's still interesting to see the show just toss around character concepts and quickly abandon them.
Donna Pinciotti (Laura Prepon) had TWO sisters on the show that were retconned out of existence, but her older sister, Valerie, was only briefly mentioned, while we outright SAW Donna's younger sister, Tina, in a Season 1 episode where Donna is throwing a party at her house that has gotten out of hand (Tina was played by Amanda Fuller, years before she took over as the eldest daughter on Last Man Standing)…
The show quickly retconned Tina out of existence, and Donna was specifically noted as an only child later on. However, in Season 2, the show had fun with the retcon by making a joke at the end of an episode parodying the old school TV voiceovers from soap operas where they would ask dramatic questions (you know, like "Will Characters A and B make it out of the mine before it collapses? Will Character C get the antidote to the poison that Character D gave them?" Stuff like that), and one of the dramatic questions was where was Tina.
Very cute.
If anyone else has a suggestion for Abandoned an' Forsaked, drop me a line at brian@poprefs.com!