Classic 1950s TV Christmas #12 – I Love Lucy "The I Love Lucy Christmas Show"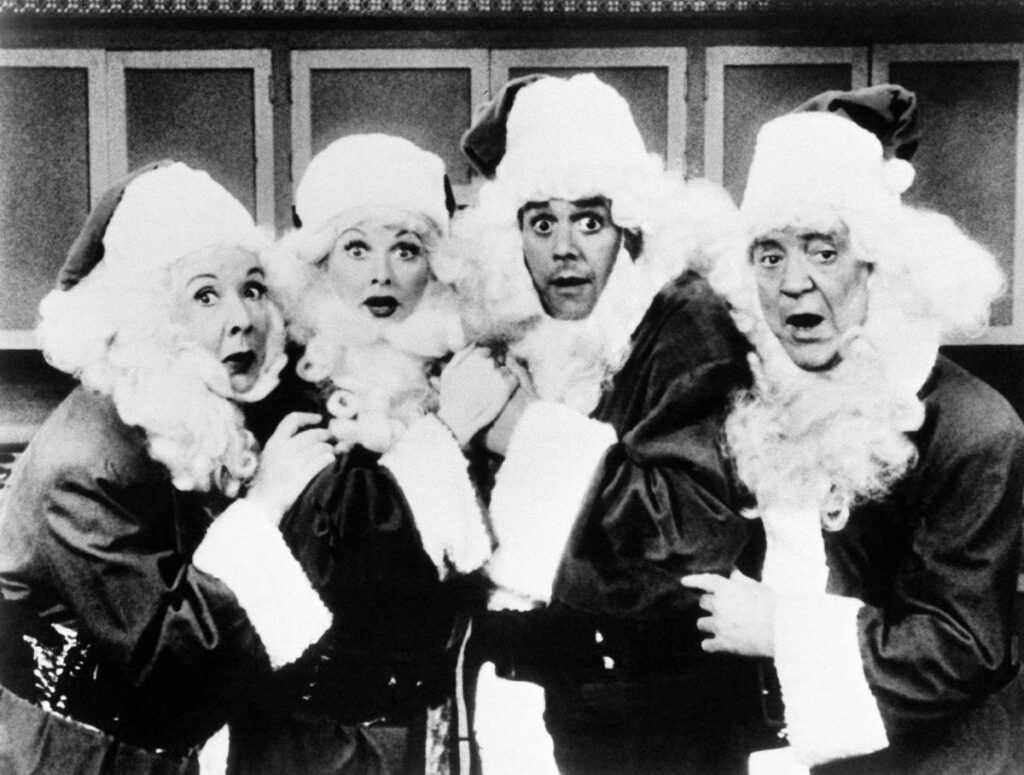 We continue our countdown of my favorite 1950s Christmas TV episodes with 1956's "The I Love Lucy Christmas Show" from I Love Lucy.
This one is a weird one, because on the one hand, it IS I Love Lucy, which is an amazing TV series, but on the other hand, it's a freakin' CLIP SHOW, ya know? So how high can I possibly rank a clip show?
That's why I figured I'd pick precisely the middle of the countdown for it. It's still quite good, even for a clip show, but again, it's just a clip show. But yeah, the Mertz and the Ricardos get together to celebrate Christmas and get everything ready for little Ricky on Christmas Day and they reflect on their wacky misadventures, almost all specifically about little Ricky (like when Lucy first told Ricky that she was pregnant and when she gave birth).
It's all well-handled, but again, it's a clip show, can't rank it TOO high.
DOES IT DO ONE OF THOSE "MAYBE SANTA CLAUS IS REAL?" BITS THAT YOU HATE?
Yes, in a bizarre scene where Lucy, Ethel and Ricky all independently get the idea of dressing up as Santa Claus to surprise little Ricky. So they're together with a fourth Santa Claus, who they assume is Fred having the same idea as them, but then Fred walks into the kitchen and they all wonder who the heck this other Santa Claus is and then he literally vanishes in front of their eyes! What in the what?!? That's a bizarrely supernatural twist, right?