Classic 1960s Christmas #15 – The Addams Family "Christmas with the Addams Family"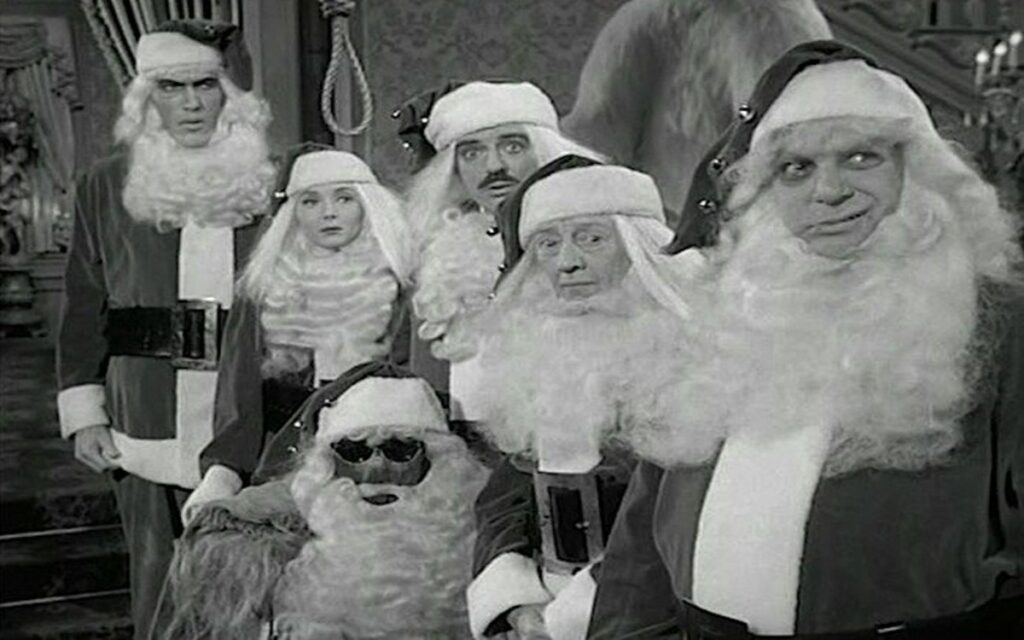 We continue our countdown of Brian's favorite 1965s Christmas TV episodes with 1965's "Christmas with the Addams Family" from The Addams Family
One of the interesting things about the great critical and commercial success the new Wednesday series on Netflix is having (and well deserved, because it's a great show, and Jenny Ortega is excellent as Wednesday Addams) is that it sort of distracts from just how good the ORIGINAL The Addams Family TV series was, and it really was quite good. The same thing happened with the 1991 Addams Family movie, which was ALSO excellent, but, again, distracted from how great the original was (and, to be frank, there's nothing WRONG with great later adaptations distracting from how good the earlier versions of the property was. It's just interesting to note it when it happens).
The Addams Family was based on the popular cartoons of a macabre "family" of characters by Charles Addams, and boy, did the show nail the macabre nature of the characters beautifully. There was a certain edge to the characters constantly without verging too far into absurdity. Gomez and Morticia Addams were mad about each other, and made us mad about them as a couple.
In the Season 2 episode, "Christmas With the Addams Family," a neighbor informs the Addams children, Wednesday and Pugsley, that there is no such thing as Santa Claus. The kids argue the point, but later write a letter to Santa stating, "Dear Santa: We just wanted you to know that, even though Mr. Thompson said there was no such thing as Santa Claus, we didn't believe him, so please come or else it will make us look like dummies. Signed, Wednesday and Pugsley Addams."
Gomez and Morticia can't let their kids be disappointed, so they convince Uncle Fester to pretend to be Santa Claus. It goes horribly wrong and Fester gets stuck in the chimney. Independently, all of the adult members of the Addams Family then dress up as Santa Claus, leading to hilarity.
In the end, the REAL Santa shows up, and the episode ends with the cast singing Christmas Carols to the audience.
It's a very well acted episode, even though you all know I hate, "Santa IS real!" episodes (but here, it can be accepted a lot more than most shows, since, well, you know, it's the Addams Family, for crying out loud! Saying a severed hand can be a character, but not Santa, is an odd line in the sand).