Classic 1960s Christmas #14 – ABC Stage 67 "A Christmas Memory"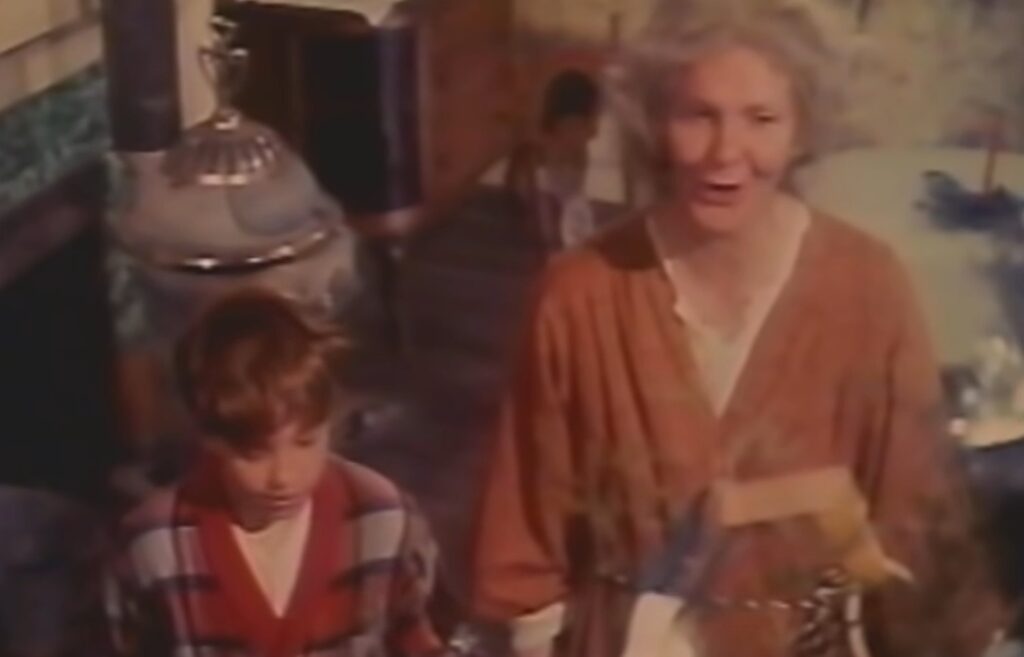 We continue our countdown of Brian's favorite 1965s Christmas TV episodes with 1966's "A Christmas Memory" from ABC Stage 67.
ABC Stage 67 was an odd little experiment. It was an attempt by ABC to go back to the heyday of the anthology program, which was so popular during the 1950 (where people like Rod Serling and Paddy Chayefsky cut their teeth). As it turned out, the concept had MOSTLY been passed by the pop culture world of 1966, and ABC Stage 67 only lasted a single season.
However, in that one season, it delivered a brilliant Christmas story. Truman Capote had written the short story, "A Christmas Memory" in 1956, and it was instantly acclaimed. A Christmas Memory was collected into a hardcover volume in 1966 (it remains in print to this day), and so it was adapted into an episode of ABC Stage 67 titled, naturally, "A Christmas Memory."
Narrated by Capote himself, the story tells the tale of "Buddy" (Donnie Melvin), a young boy who is living with some strict, distant relatives, and his only friend, an elderly distant cousin referred to as just his "Friend" (later adaptations named her Sook). Geraldine, only 42 years old, played the elderly cousin to perfection. There are few actors as good as Page, and she just dominates this role. I spoke recently about actors who played characters much older than them without makeup, and Page would definitely qualify, as she FEELS old, while not actually being old at all.
The story achieves one of those great duality of storytelling, where the actual setup for Buddy and his cousin is pretty damned depressing, but at the same time, they rise above the depressing aspects of their life to enjoy things as best as they can. At Christmas, Buddy receives few presents, but he knows his Friend will make him a kite, and he makes her a kite, as well, and they spend Christmas day playing with their kites, and having the time of their lives, even though Buddy, as the narrator, knows that this will be their last Christmas together.
The narrator ends by first noting, "This is our last Christmas together. Life separates us. Those-Who-Know-Best decide that I belong in a military school. And so follows a miserable succession of bugle-blowing prisons, grim reveille-ridden summer camps. I have a new home, too… but it doesn't count. Home is where my friend is, and there I never go. And there she remains, puttering around the kitchen. Alone with Queenie. Then alone."
And then finally, "A morning arrives in November, a leafless, birdless, coming of winter morning, when she cannot rouse herself to exclaim: 'Oh my, it's fruitcake weather!' And when that happens, I know it. A message saying so merely confirms a piece of news some secret vein had already received, severing from me an irreplaceable part of myself, letting it loose like a kite on a broken string. That is why, on this particular December morning, I keep searching the sky. As if I expected to see, rather like hearts, a lost pair of kites hurrying toward Heaven."
That's pretty damned impressive, right? Capote won an Emmy for Best Teleplay, and Page won the Emmy for Best Single Performance by an Actress in a Lead Role.
The only reason that this isn't higher is that it IS pretty dark. But still, it's great television.