Classic 1960s Christmas #19 – The Ghost and Mrs. Muir "The Ghost Of Christmas Past"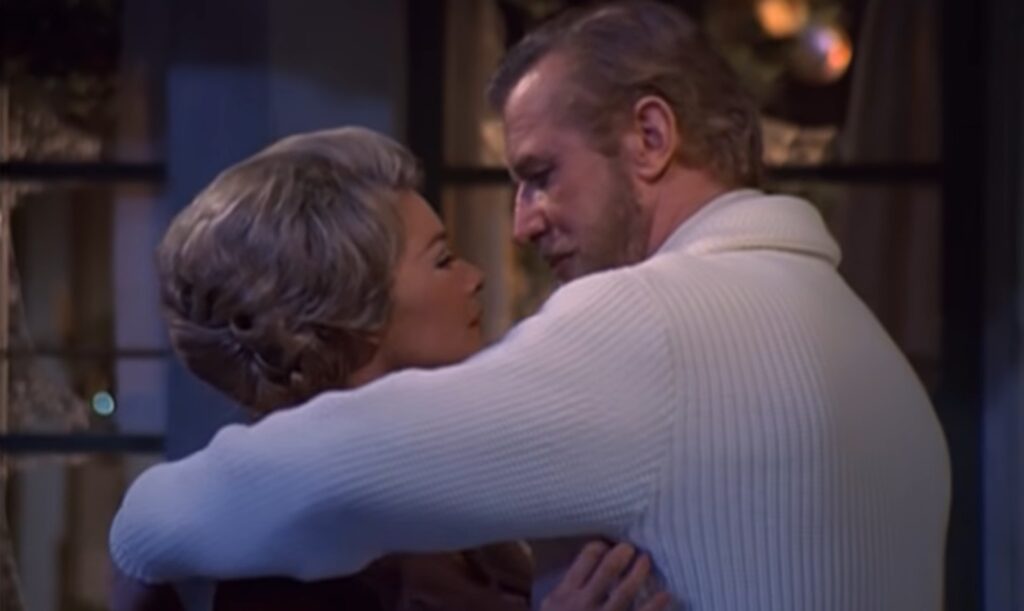 We continue our countdown of Brian's favorite 1960s Christmas TV episodes with 1969's "The Ghost Of Christmas Past" from The Ghost and Mrs. Muir.
The Ghost and Mrs. Muir was a TV adaptation of the hit 1947 film, The Ghost and Mrs. Muir.
It ran for two seasons, starring Hope Lange as a widowed mother of two children who moves to a rustic cottage in a fishing village in Maine to continue her career as a writer. Lange won the Emmy for Best Actress in a Comedy Series in both of the show's two seasons.
Edward Mulhare played Captain Gregg, who owned the cottage in the past, and his ghost now haunts it. He and Muir fall for each other pretty quickly, even though Muir is also sometimes put off by the Captain's old fashioned attitudes.
Charles Nelson Reilly played the current owner of the cottage, a descendant of the Captain who the Captain is not a fan of due to his greedy way of going about life.
In Season 1's "The Ghost of Christmas Past" (which came out as late as you can possibly have a Christmas episode come out in the 1960s while still being a 1960s Christmas episode), the Captain uses his ghost powers to give everyone the same dream about what Christmases were like in the past. During the dream, Muir and the Captain are able to kiss for the first time.
It's a very touching episode, with good comedic work by Nelson Reilly, who was perfect for this role.
It makes you wonder, though, why the Captain didn't just visit Muir in her dreams ALL of the time.