Classic 1960s Christmas #18 – Julia "I'm Dreaming of a Black Christmas"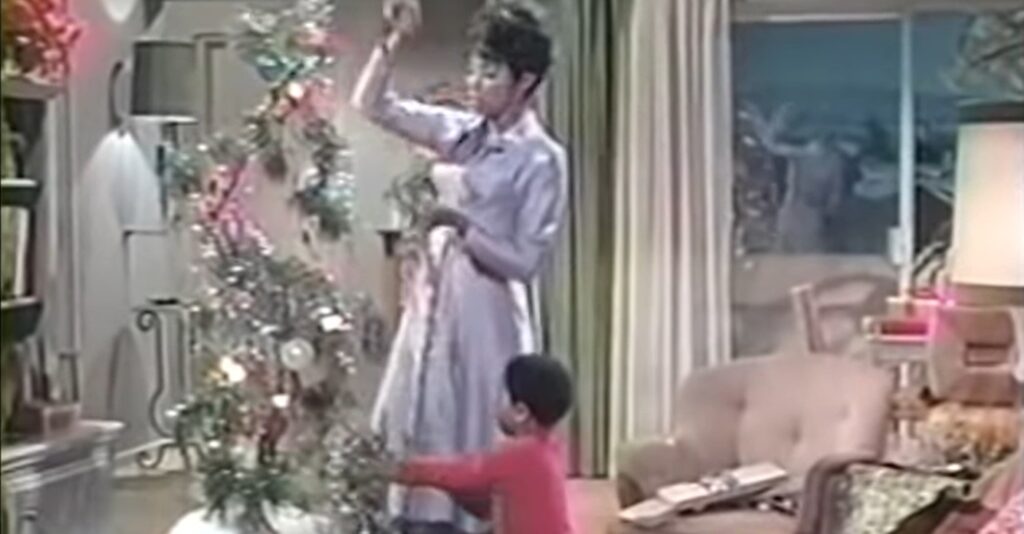 We continue our countdown of Brian's favorite 1960s Christmas TV episodes with 1968's "I'm Dreaming of a Black Christmas" from Julia.
Julia was a groundbreaking sitcom, as it was the first American TV sitcom that starred a Black actor, with the legendary Diahann Carroll starring as Julia Baker, a widowed nurse with a young son living in Los Angeles after leaving Kanas following her husband's death in Vietnam.
The series was somewhat controversial at the time for how NON-controversial the show was. People criticized it for being too milquetoast and afraid to even theoretically offend anyone. Even Carroll herself described the show as, "At the moment we're presenting the white Negro. And he has very little Negroness."
In any event, in this Christmas episode, Julia son, Corey Baker (Marc Copage), keeps asking his mom about Santa Claus and whether he is Black or White. Julia gives some clever answers about how Santa appears to different people differently, but Corey's best friend, Earl, who lives in the same apartment building as Julia and Corey with his mother and father, keeps arguing with Corey about it.
Julia's sort of grouchy doctor boss surprises her by flying in Julia's uncle from back in Kansas to surprise her and Corey at the end. It's very cute, as is a sequence where the various Black men in Julia's life all try to dress up as Santa Claus to surprise Corey (and, when Earl sees him, freak him out).
There's an excellent sequence with Julia and Corey buying a tree from a tree salesman played by Jack Soo (a seven years before Soo would become a standout on Barney Miller), and he basically rips them off with a terrible, Charlie Brown-esque tree.
This was a pleasant episode, and Carroll is always fantastic.