What Was the First Movie to Use the 'Wilhelm Scream'?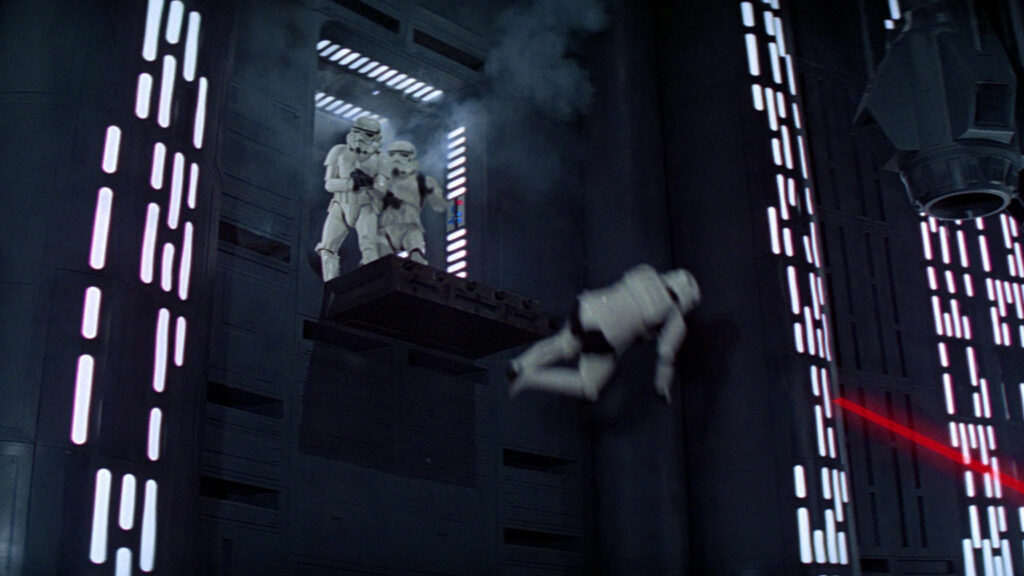 Today, we look at the first appearance of the "Wilhelm scream" in a movie (amusingly, it predated Wilhelm).
In "When We First Met", we spotlight the various characters, phrases, objects or events that eventually became notable parts of pop culture lore, like the first time that JJ said "Dy-no-MITE" or the first time that Fonzie made the jukebox at Arnold's turn on and off by hitting it.
One of the most famous sound effects in film history is the so-called "Wilhelm Scream," which sound designer Ben Burtt included in the original Star Wars when a Stormtrooper is blasted and falls down a giant mineshaft on the Death Star…
Burtt then included it in a number of other George Lucas-produced films (including all of the Star Wars films and all of the Indiana Jones films). It was part of Warner Brothers stock sound effect library, on a reel titled, "Man being eaten by alligator."
Burtt knew it had been used in the 1953 film, The Charge at Feather River, when a Private Wilhelm is shot by an arrow…
So Burtt began to refer to it as the "Wilhelm scream," as the scream got more and more famous as it kept being used in Lucasfilm movies.
However, the original scream was two years earlier in Distant Drums where, appropriately enough, a man is eaten by an alligator…
The scream was obviously dubbed in after the fact and while there is no definitive proof that he was the one who did the scream, the circumstantial evidence highly supports it being the actor Sheb Wooley (one of the actors hired to do voiceover work that day), who is perhaps best known for his hit novelty song, "The Purple People Eater"…
The Star Wars films sadly dropped it once Disney took over Lucasfilm, but it has been used in many films over the years, since it's such an evocative scream. You really FEEL it.
That's it for this When We First Met!
If anyone has a suggestion for a future edition of When We First Met, drop me a line at brian@popculturereferences.com.