Five Classic Instrumental TV Theme Songs That 'Secretly' Have Lyrics, As Well!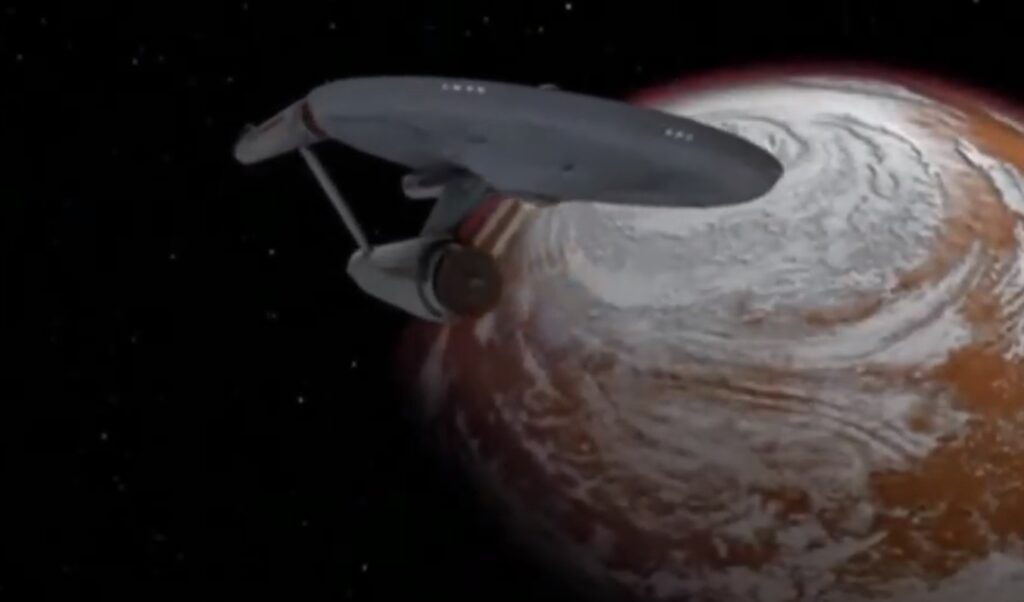 Today, we're lookin at five famous instrumental TV theme songs that also have "secret" lyrics, as well!
In Drawing Crazy Patterns, I spotlight at least five things from pop culture that fit under a specific theme (basically, stuff that happens frequently enough to be worth pointing it out). Note that these lists are inherently not exhaustive. They are a list of five examples (occasionally I'll be nice and toss in a sixth). So no instance is "missing" if it is not listed. It's just not one of the five examples that I chose. You can always feel free to suggest ANOTHER example that fits the theme, if you'd like, but nothing is "missing" from this list.
After the last Drawing Crazy Patterns, Bill Walko wrote in to suggest I spotlight theme songs with "secret" lyrics, so, well, this is that!
I LOVE LUCY
I assume what inspired Bill was one of the bits I did in the last installment, which was about the Season 2 episode of I Love Lucy where Desi Arnaz, as Ricky Ricardo, sings the theme song of the series with the little-heard lyrics to the song!
The song was composed by Elliot Daniel, with lyrics by Harold Adamson (Adamson was a famous lyricist who had been nominated for five Academy Awards in his career for Best Original Song).
STAR TREK
As you likely have heard by now, Gene Roddenberry had a deal where he would be credited as the equal songwriter of the Star Trek theme song if he added lyrics to the tune, so after the show had already been released, Roddenberry retroactively added lyrics to the theme, thus getting himself half of the publishing rights to the tune, which was a nice little bit of money (the songwriter, Alexander Courage, felt that it was an unethical move by Roddenberry).
Every video that includes the lyrics has some long preamble and I didn't feel like sharing them, so here's the regular theme and I'll just post the lyrics below it.
Beyond
The rim of the star-light
My love
Is wand'ring in star-flight
I know
He'll find in star-clustered reaches
Love,
Strange love a star woman teaches.
I know
His journey ends never
His star trek
Will go on forever.
But tell him
While he wanders his starry sea
Remember, remember me.
THE ANDY GRIFFITH SHOW
Like Star Trek, the lyrics to The Andy Griffith Show theme song were written after the fact, but it doesn't appear as though it had the same motivations as Roddenberry. Earle Hagen and Herbert Spencer wrote the original song and then actor Everett Sloane added the lyrics a couple of years later.
Andy Griffith at some point recorded the version with the lyrics, now dubbed "Fishin' Hole"…
THE DICK VAN DYKE SHOW
Maury Amsterdam had previously had a bit of a slick bit where he surreptitiously got himself listed as one of the songwriters of "Rum and Coca Cola," which, as I wrote in a previous Music Legends Revealed, he did not actually write.
Similarly, Amsterdam added lyrics to the Earle Hagen theme for The Dick Van Dyke Show…
I wonder if it WAS another Roddenberry deal or not.
M*A*S*H
This one is a bit tricky, as "Suicide Is Painless" is sung, WITH the lyrics, in the original film version of M*A*S*H, but I think it is fair to note that the TV version of M*A*S*H is now much more famous and it is now known as an instrumental piece.
As I've written before in a Movie Legends Revealed, Robert Altman's 14-year-old son, Mike, was allowed to write the lyrics for this Johnny Mandel-penned song in the movie because they intentionally wanted stupid lyrics for the song (as it was meant to be written by an immature private) and Mike Altman ended up making a whoooooooole lot of money because of his father's decision.
Obviously, there are a lot more examples of this than these five (one of them, Bonanza, I'll be spotlighting in its own article).
Thanks for the suggestion, Bill!
Okay, folks, if you have suggestions for a future Drawing Crazy Patterns, drop me a line at brian@popculturereferences.com!