Five Earnest But Terrible Raps By TV Characters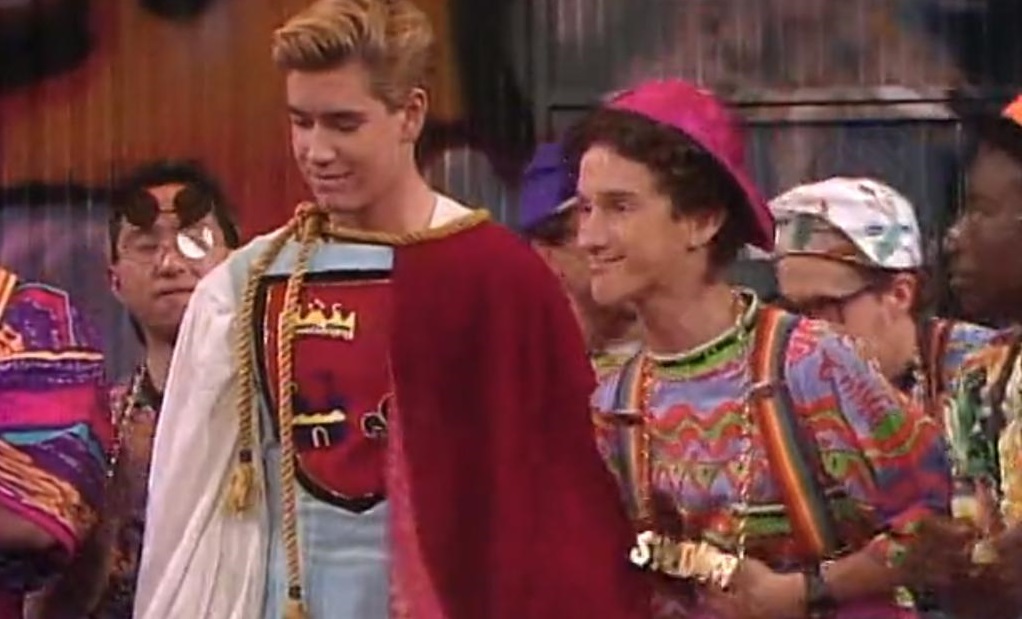 Today, we look at five earnest but terrible raps by TV characters.
In Drawing Crazy Patterns, I spotlight at least five things from pop culture that fit under a specific theme (basically, stuff that happens frequently enough to be worth pointing it out). Note that these lists are inherently not exhaustive. They are a list of five examples (occasionally I'll be nice and toss in a sixth). So no instance is "missing" if it is not listed. It's just not one of the five examples that I chose. You can always feel free to suggest ANOTHER example that fits the theme, if you'd like, but nothing is "missing" from this list.
During the late 1980s and 1990s, TV shows often tried to work rap into episodes. Most of the time, the raps were meant to be intentionally bad. However, sometimes they were delivered earnestly in an attempt to be actually good…and they never were.
AL RAPPING TO TEACH A MENTALLY CHLLENGED MAN HIS ABCS
In Quantum Leap, the star of the series, the time-traveling Dr. Sam Beckett, was assisted by Al, his colleague back in the future who communicates with Sam as a hologram.
In the Season 3 finale, "Shock Theater," Sam leaps into the life of a mental patient, but his mind is scrambled with the memories of people whose lives he had leaped into in the past. While he is dealing with that, Al has to deal with the fact that one of the mentally challenged individuals at the hospital can also see him. Al decides to help the young man by teaching him to read via an ABC rap…
It's definitely "so bad it is good."
STEVE URKEL RAPS ABOUT GUNS
You might think, "Brian, surely any rap by Steve Urkel couldn't have ever been meant earnestly," however, Family Matters had previously done a dance song called "Do the Urkel" that was extremely earnest.
Therefore, when Urkel raps about why people should give up their guns…
I think that the show WAS being earnest.
BALKI AND COUSIN LARRY EXPOSE A CROOKED MUSIC PRODUCER THROUGH RAP
In the Season 6 episode, "Out of Snyc," of Perfect Strangers, the show tackled the then-recent Milli Vanilli scandal by Balki being turned into a rap star known as Fresh Young Balki B, but it's NOT HIS VOICE SINGING, YOU GUYS!
So Balki and Larry then do a rap together to expose the crooked music producer…
So earnest it hurts.
SAVED BY THE BELL BEAT HAMILTON TO THAT WHOLE "HIP HOP MUSICAL" THING
On Saved By The Bell, Zack is Prince Charming and Jessie is Snow White in a hip-hop musical, Snow White and the Seven Dorks, but the romance on the stage seem to be moving into real life, and Kelly and Slater are angry and so Zack and Jessie have to solve thing with some freestyle rapping…
Oooooooooph. Oooooooph.
GRANDMASTER B WOOS HIS GIRLFRIEND WITH RAP
Okay, this is the trickiest one on the list. Obviously, David Faustino's Bud Bundy being "Grandmaster B" on Married with Children is not supposed to be, like, amazing or whatever, but at the same time, I think David Faustino was actually into rap, so I think his performances WERE legitimately earnest…
And also bad.
If anyone else has a suggestion for a future Drawing Crazy Patterns, drop me a line at brian@popculturereferences.com!