Five Great Allyn Joslyn Guest Appearances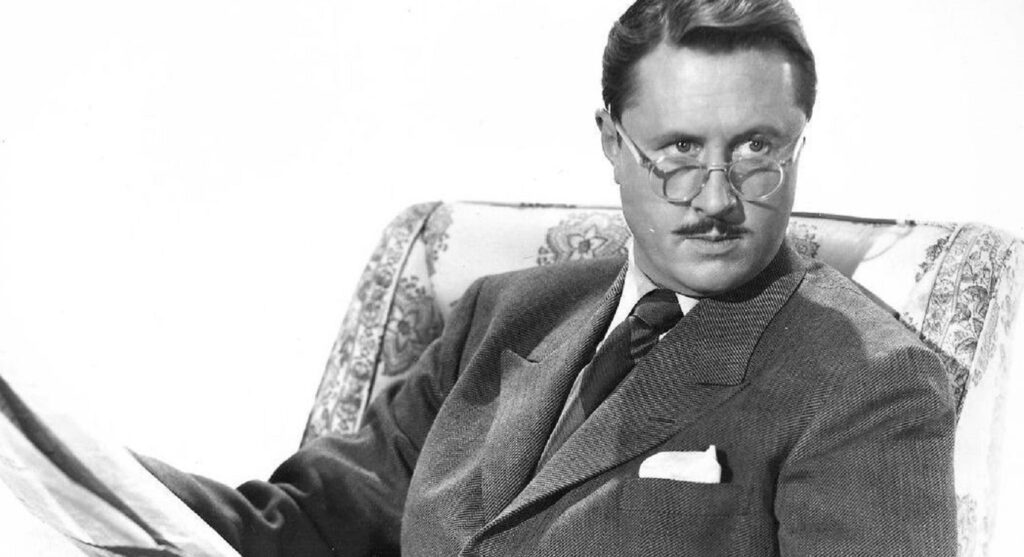 Today, we look at five great Allyn Joslyn guest appearances on TV shows.
This is "Following a Star," a new feature where I spotlight five great guest spots by an actor who frequently did/does guest spots on TV series in their careers. It doesn't mean that they've NEVER been regulars on shows, but obviously I'm not looking to spotlight people who are better known for their regular TV roles (like no Jason Alexander or Florence Henderson, for instance).
This is the first example of an actor who has passed away. I wasn't trying to avoid deceased actors, I just happened to pick two living actors for my first two bits.
Allyn Joslyn had a fascinating career. He began life as a prominent stage actor, in a number of notable leading roles, but when he went to Hollywood to make it as a film actor, he found that the film industry didn't see him as a leading man, but rather a character actor. He was a successful character actor, with a specialty as playing sort of officiousness guys (you know, the kind of dude who gets shown up by the hero, or loses the girl to the hero). As he got older, he transitioned into television doing character roles, specializing in authority figures. His first TV gig was as the best friend of Ray Bolger's character on the short-lived sitcom, Where's Raymond? He then played a recurring role on Eve Arden's failed follow-up sitcom to Our Miss Brooks. His most successful regular TV gig was as the lead of the short-lived sitcom, McKeever and the Colonel, where he played the head a boys military academy, with one of his cadets being a regular pain in his butt (think Dennis the Menace).
HAVE GUN – WILL TRAVEL (MARSHAL LYLE MCKENDRICK)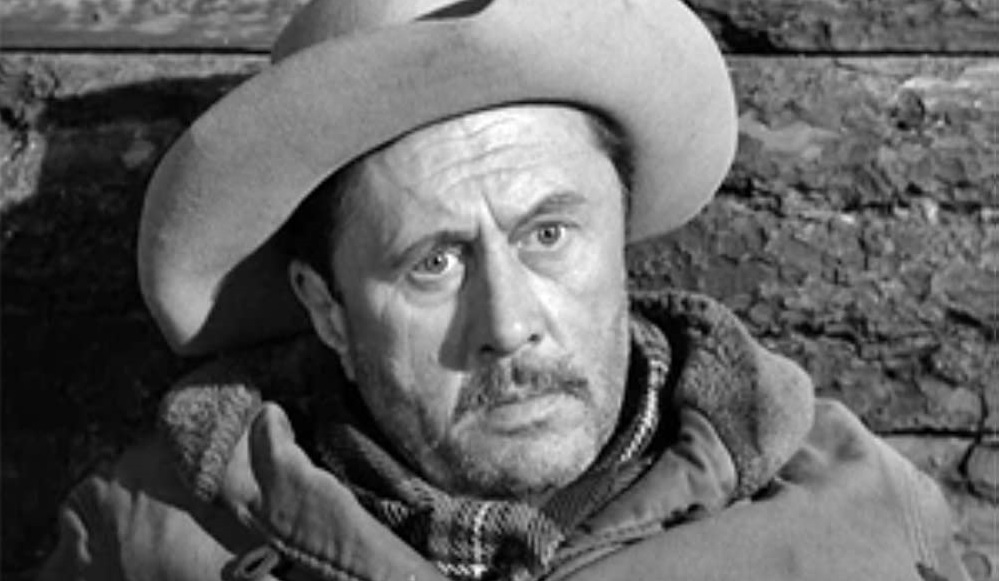 In this Season 4 Have Gun – Will Travel episode, "The Fatal Flaw," Joslyn plays a veteran U.S. Marshal who has teamed up with Richard Boone's Paladin to bring in an outlaw named Curly (the great Royal Dano). Joslyn was wounded by one of Curly's allies and a blizzard is starting, so the three men have to hole up in an abandoned cabin. Curly bets the Marshal that by the end of the night, he can break the well-respected lawman. Things change when a young girl who lives nearby is pulled into the situation. Her mother has recently died. Marshal McKendrick wants to take her in to live with him and his wife, while Curly offers her $5,000 to come with him, instead. During the night, the girl shows off her reading skills on a letter McKendrick had received from his bosses, where he discovers that he is being fired since Colorado is now a state.
When Paladin is out of the cabin with the girl getting some wood, they return to see that McKendrick has sold out to Curly for $10,000. Curly escapes, but Paladin talks McKendrick into allowing him to capture him. There's a great exchange between the two:
Marshal Lyle McKendrick: I tell you we've lost, Paladin. Even if you get him. Just because you're laying a gun on him, don't mean everything. If I was younger, if I had time, I'd lean my weight in Ashburne's direction. Knowing what I do now, I'd have to.

Paladin: You'd throw in with the Devil?

Marshal Lyle McKendrick: I tell you we've lost, Paladin. Even if you get him, it'll be because you're laying a gun on him. It don't mean everything he said isn't right.
In the end, we learn that Curly was in the area because the orphan girl is his daughter. As he dies in a shootout with Paladin, he insists that McKendrick use the money to take care of the girl, and Paladin agrees. Joslyn does a wonderful job as a moral man with a "fatal flaw" (in reality, Curly's desire to look up his daughter is the actual fatal flaw of the episode title, but just go with it).
GENERAL ELECTRIC THEATER (WOODY PURVIS)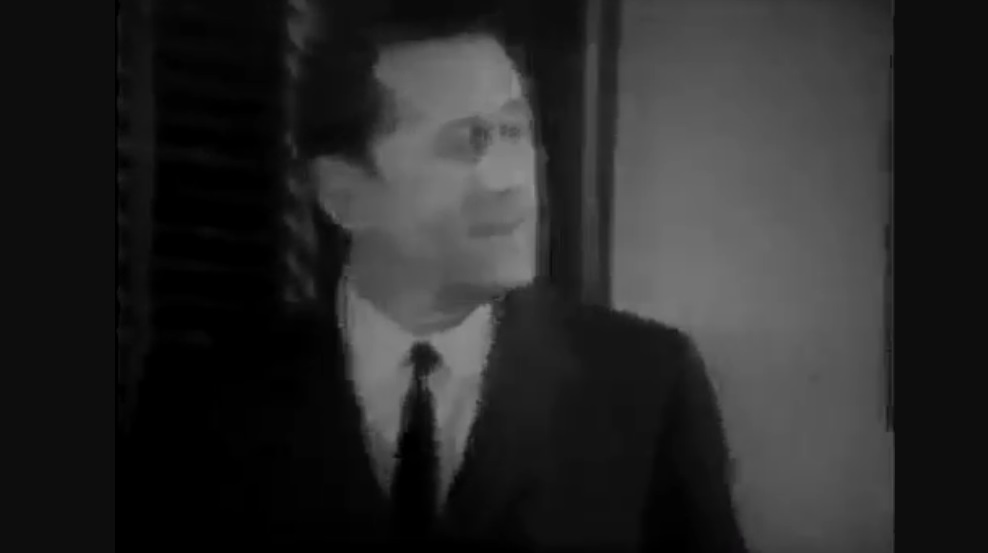 General Electric Theater was one of those anthology series where you'd sort of tell a whole drama in just a half hour. In Season 10's "Go Fight City Hall," the great Irene Dunne plays a widow who almost hits a little girl at a dangerous intersection. She tries to get the hedge that is blocking people's view cut, but finds it difficult to manage, so she has to get into politics herself. Joslyn plays the corrupt politician, Woody Purvis, who doesn't like her messing around in "his" territory.
He ends up corrupting a seemingly honest judge who was helping her with her campaign. In the process, he tells her that while he is bought, he got Purvis to agree to get rid of the hedge as part of the deal, but Dunne's character realizes that this is about a lot more than the hedge. Purvis, being a wonderfully slimy guy, then feeds a question to a reporter who gets Dunne's character to reveal that her husband wasn't killed in combat during World War II, but was killed by his own sergeant after he snapped and was screaming so loud that he was endangering their position. Purvis overplayed his hand, though, as his tactics were SO dirty that the public turned to Dunne's character in a landslide.
RAWHIDE (ALBERT ASHTON-WARNER)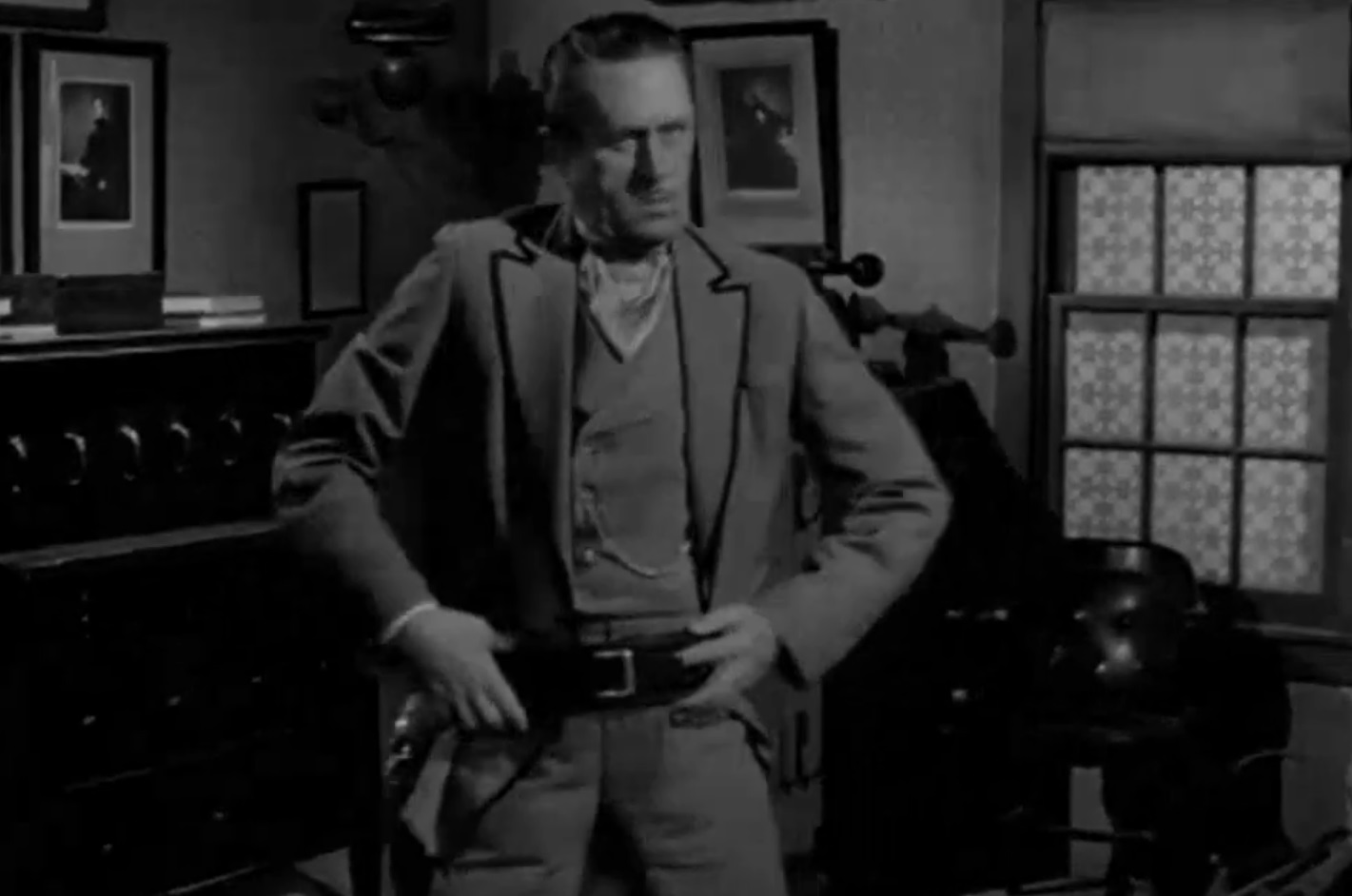 In this comedic Season 6 Rawhide episode, "Incident of the Banker," Joslyn plays a bank president, Albert Ashton-Warner (he played a LOT of officials over the years) who is old friends with Gil Favor (Eric Fleming), the trail boss in the series. Albert wants to be a cowboy himself, but has no skills. After Favor is robbed of a bank draft, Albert agrees to cover his old friend, but only if the two exchange jobs for a week. Hilarity ensues, and Favor is forced to come up with a scheme to salvage Albert's pride (and Albert's marriage to a former saloon girl who Gil was friends with).
It's an over-the-top performance, but a good one by Joslyn. I especially love the end bit, where he essentially admits that he was the one who robbed Gil (as he returns the money that the "robber" dropped off for him that day).
THE ADDAMS FAMILY (MISTER HILLARD)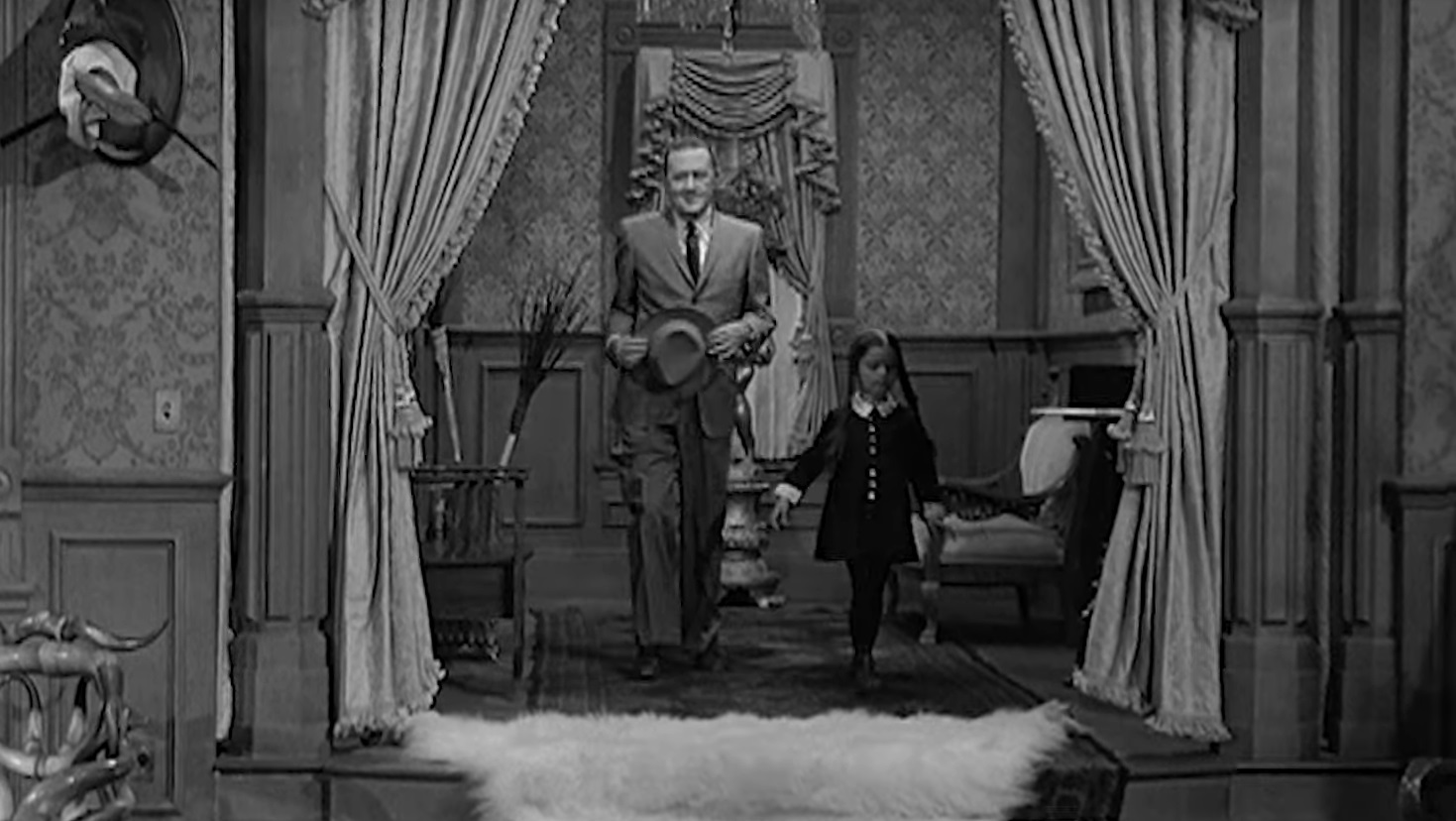 Mister Hillard was how we first met The Addams Family, as he is a truant office in the very first episode who wants to know why the Addams children aren't attending school. So we first see the family through his eyes. He was so good at the officious stuck-in-the-mud being shocked by the Addams that the show brought him back two more times for more excellent reaction bits.
MY THREE SONS (GEORGE SUMMERS)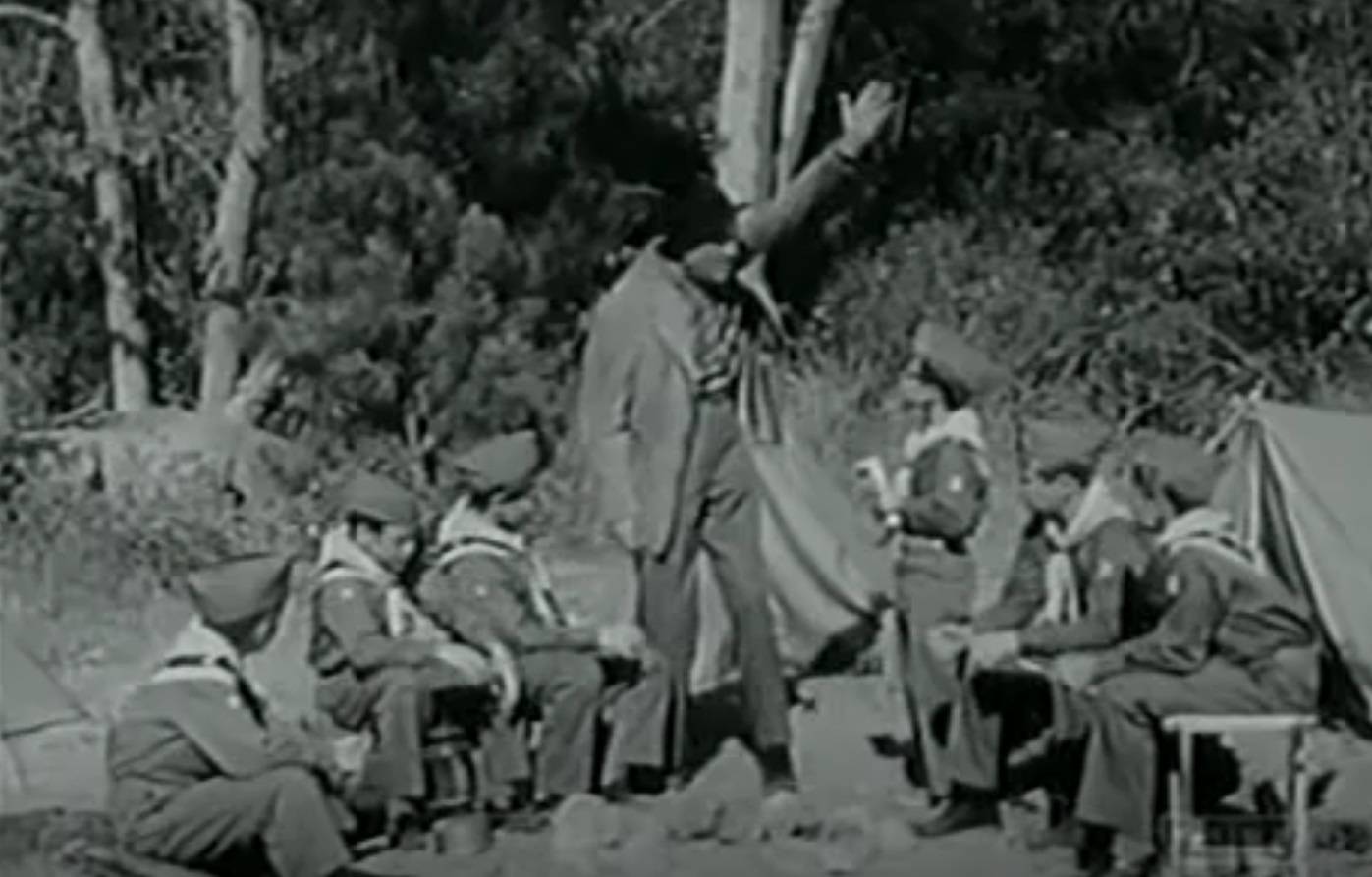 The premise of this My Three Sons Season 5 episode, "One of Our Moose is Missing," is patently absurd (Fred MacMurray's Steve Douglas promised his son Chip that he would take their Cub Scout troop out on a camping trip, but he also has to finish a last-minute plane design for Joslyn's Mr. Summers, so he convinces Summers to come on the camping trip WITH them, and Steve will do the plans on the trip), but once you buy into the absolutely absurd concept, Joslyn is EXCELLENT as this fuddy duddy old executive who is so desperate for the plane to get designed that he ends up filling in for Steve on all of the Cub Scout stuff so that Steve can concentrate on the designs.
Seeing this old executive forced into camping stuff with a bunch of annoying kids was really well done. His interactions with Chip's friend, Ernie (Ernie had not yet become the replacement third son of the series), was particularly good, as Ernie's interruptions annoyed him so much that he gave a first aid lesson for how to set a broken jaw by wrapping Ernie's jaw with a bandage, finally shutting him up.
If you have any other actors you'd like to suggest for this feature, drop me a line at brian@popculturereferences.com!