Five Great Diane McBain Guest Appearances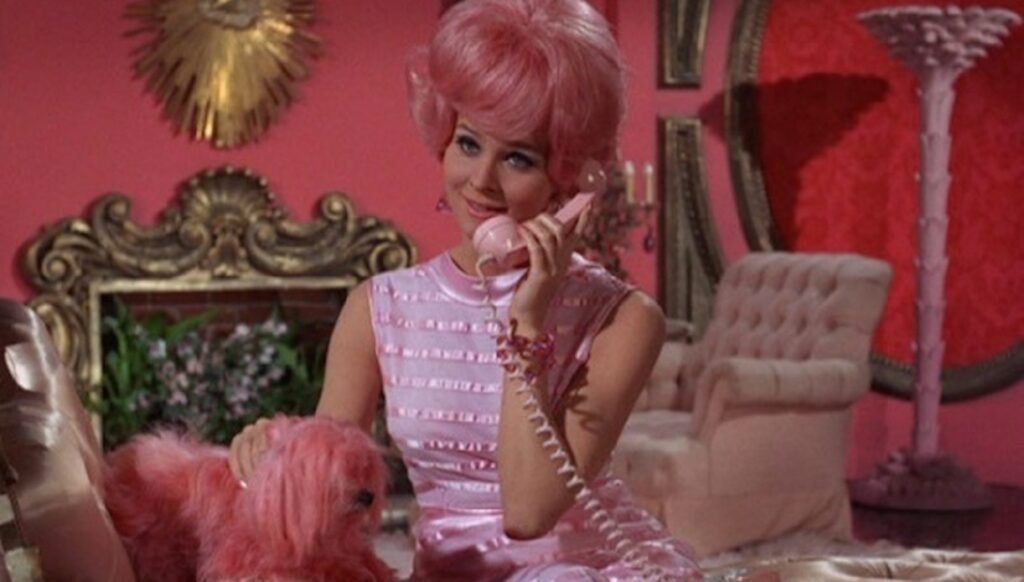 Today, we look at five great guest appearances by Diane McBain, who passed away this week.
This is "Following a Star," a new feature where I spotlight five great guest spots by an actor who frequently did/does guest spots on TV series in their careers. It doesn't mean that they've NEVER been regulars on shows, but obviously I'm not looking to spotlight people who are better known for their regular TV roles (like no Jason Alexander or Florence Henderson, for instance).
Diane McBain died at the age of 81, and she is perhaps best known for her starring role in the 77 Sunset Strip spinoff, Surfside 6, and for being the female lead in the Elvis Presley film, Spinout, but in the world of pop culture, she's probably best known for being one of the many, many (MANY) actors over the years who were just on the cusp of stardom, but never quite got there (she literally titled her memoir, Famous Enough). The type of actor where you could easily see a slight twist of fate making them a star, just like you could easily imagine a similar twist the OTHER way making it so that someone like, say, the great Ellen Bursytn, never quite becoming a star. So much of this really is just happenstance.
In any event, McBain did LOTS of guest spots over the years, and in fact, it was her work as a guest actor on TV that got her into the film industry. Here are five guest spots that I really enjoyed McBain's performance in them.
MAVERICK (HOLLY VAUGHN)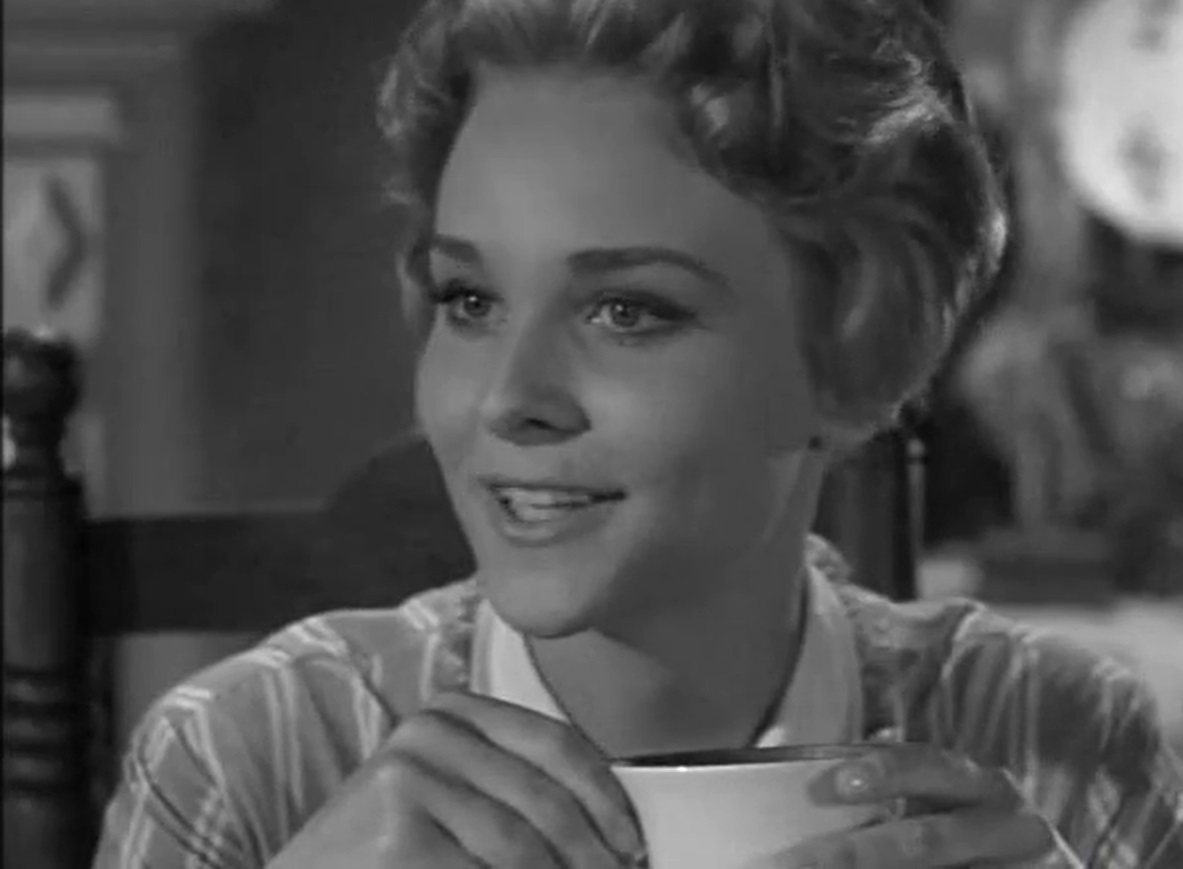 Besides being an overall excellent TV series, Maverick also had some of the sharpest satire on television during the 1950s. In the Season 3 episode, "A Fellow's Brother," the show set its satirical lens on the concept of the "code" of the West. McBain plays Holly Vaughn, whose brother, Smoky, keeps trying to get into shootouts over violations of the "code." Smoky somehow believes that Maverick is all about that life, which we all know he isn't.
When it seems as though Maverick killed a guy's brother, he has to answer to the "code," while Holly thinks it is foolish. She's basically Grace Kelly in High Noon, only this time, Maverick totally agrees with her! He hides out with her, hoping the heat will die down. Smoky, of course, fouls that up, but it's still funny, and it's great when Holly explains that she wishes Bret could teach Smoky how to behave. Bret jokes about teaching him cowardice, but she explains that it is just plain ol' wisdom.
This is one of the rare Maverick episodes to have both Bret (James Garner) and Bart (Jack Kelly) in it. When Bart is seemingly killed, Smoky insists that Bret avenge his brother's death (as "A fellow's got to kill the fellow who kills a fellow's brother"), and Bret gets caught up in some nonsense. In any event, McBain is excellent as the common-sense-having sister in this cool episode.
77 SUNSET STRIP (CARLA STEVENS)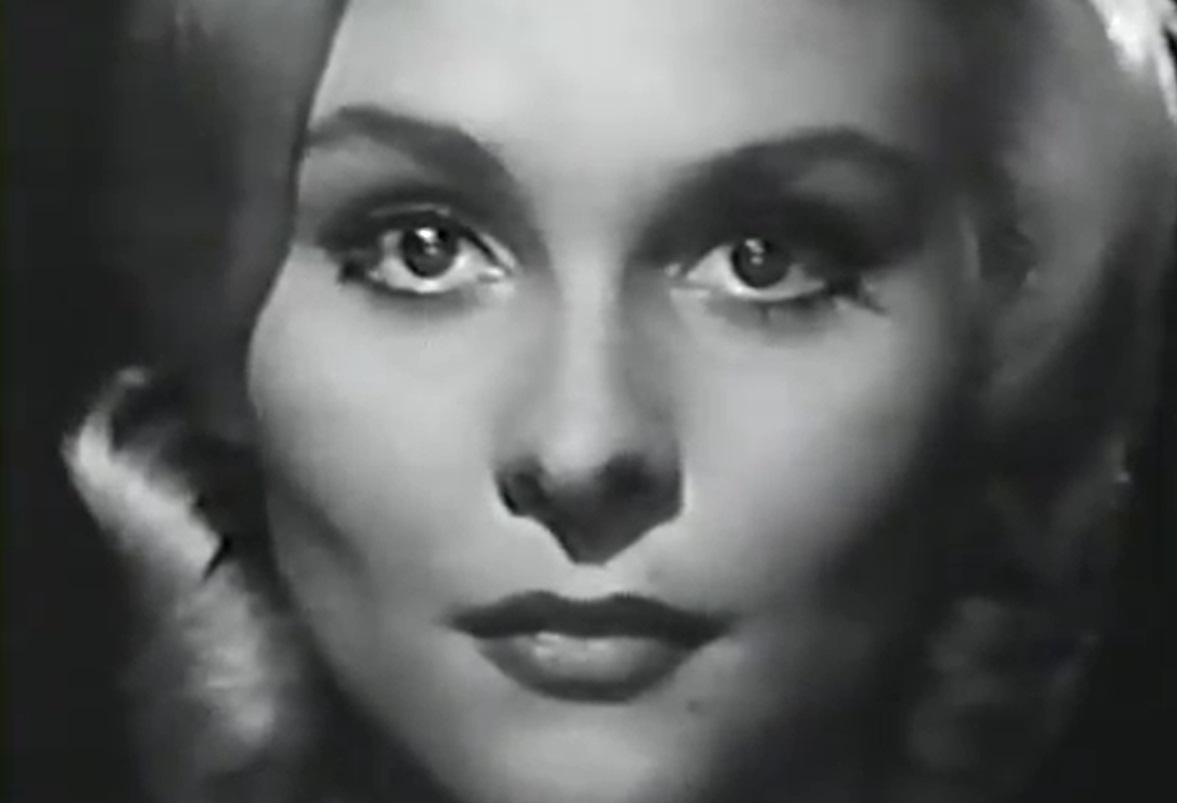 As noted, McBain starred in Surfside 6, the quasi-spinoff of 77 Sunset Strip, but she also made a number of 77 Sunset Strip guest spots, most notably in the Season 6 FIVE-PART opener, "5." As I'll write about in the future, Season 6 of 77 Sunset Strip essentially rebooted the series, and to kick things off, it did a five-part noir adventure, with the artsy motif of having the star-ladden cast (William Shatner, Burgess Meredith, Peter Lorre, Brian Keith, Tony Bennett, Wally Cox, Ed Wynn, Keenan Wynn and more) introduce themselves at the start of the episode with close-ups of their faces.
In a dark, dark story, McBain's Carla Stevens was a breath of light into the otherwise dark, dark tale. So, of course, right when Stu Bailey solves the mystery, he's too late to prevent her from being run down by the bad guys. He gets her to the hospital, and then brings the bad guys down. The episode ends with the news that she died in the hospital. The weary cop who has been working with Bailey throughout the story (and working at ODDS with him, too, when he suspected Bailey of being up to no good) lets him know, as he knows she meant something to Bailey. Bailey retorts, "I hardly knew her" as the episode ends. That's technically true, but we know that that doesn't tell the whole story.
KRAFT SUSPENSE THEATRE (MARY JORGENSON)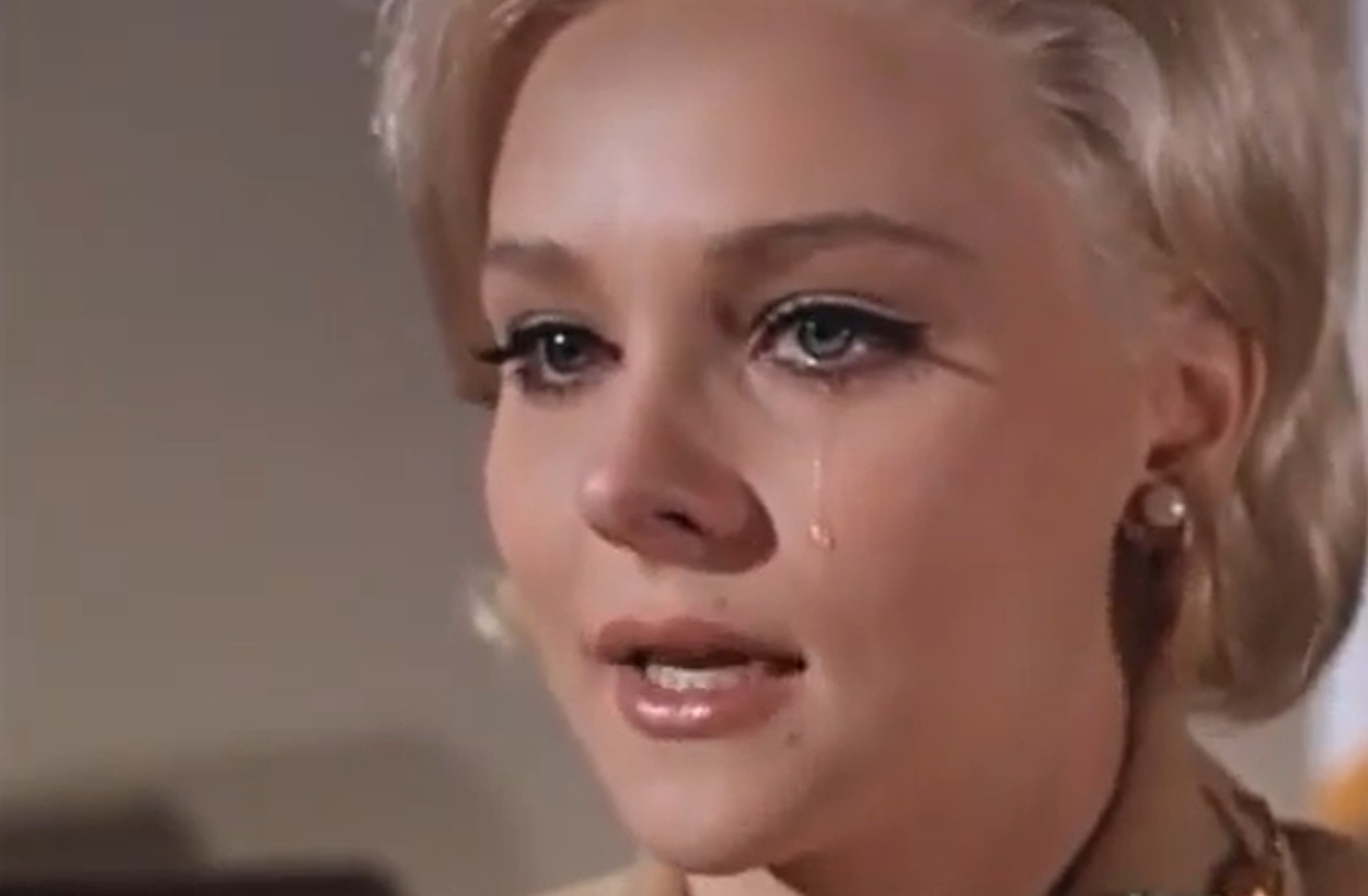 In "My Enemy, This Town," an episode of the anthology series, Kraft Suspense Theatre, a man gets out of prison after seven years after being convicted of raping a local woman. He returns to the town, as he knows he is innocent and he won't allow them to make him act like he shouldn't be back in his hometown. So the woman's husband decides to frame him for another rape (of course, this being 1964, no one ever actually says "rape").
At his trial, things aren't looking great when McBain, as the original "victim" shows up and admits that she made it all up, and that her husband bribed the sheriff's deputy to frame the guy. She gets to do some hardcore emoting, even had a big ol' tear dripping down her face!
BATMAN (PINKY PINKSTON)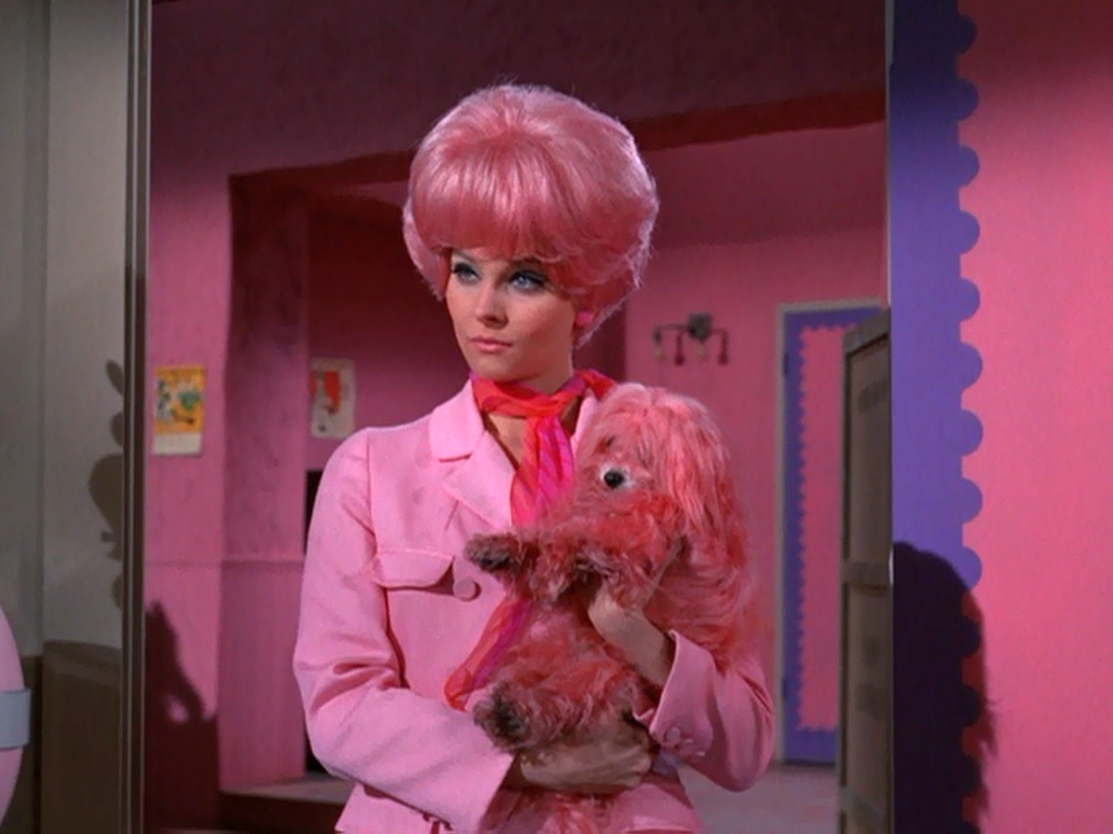 Female characters on the Batman TV series, pre-Batgirl, tended to fit into a few very narrow boxes, the femme fatale or the just sort of useless line-reader, which made McBain's Pinky Pinkston, a socialite who visiting Brit Reid (this was a Green Hornet crossover, episodes "A Piece of the Action" and "Batman's Satisfaction") and Bruce Wayne sort of "fight" over, stand out so much.
She's sharp in the episode, and, of course, with the pink motif, she stood out so much that I'm sure many fans mostly remember her for this guest spot.
SABRINA THE TEENAGE WITCH (GRANNY BECKER)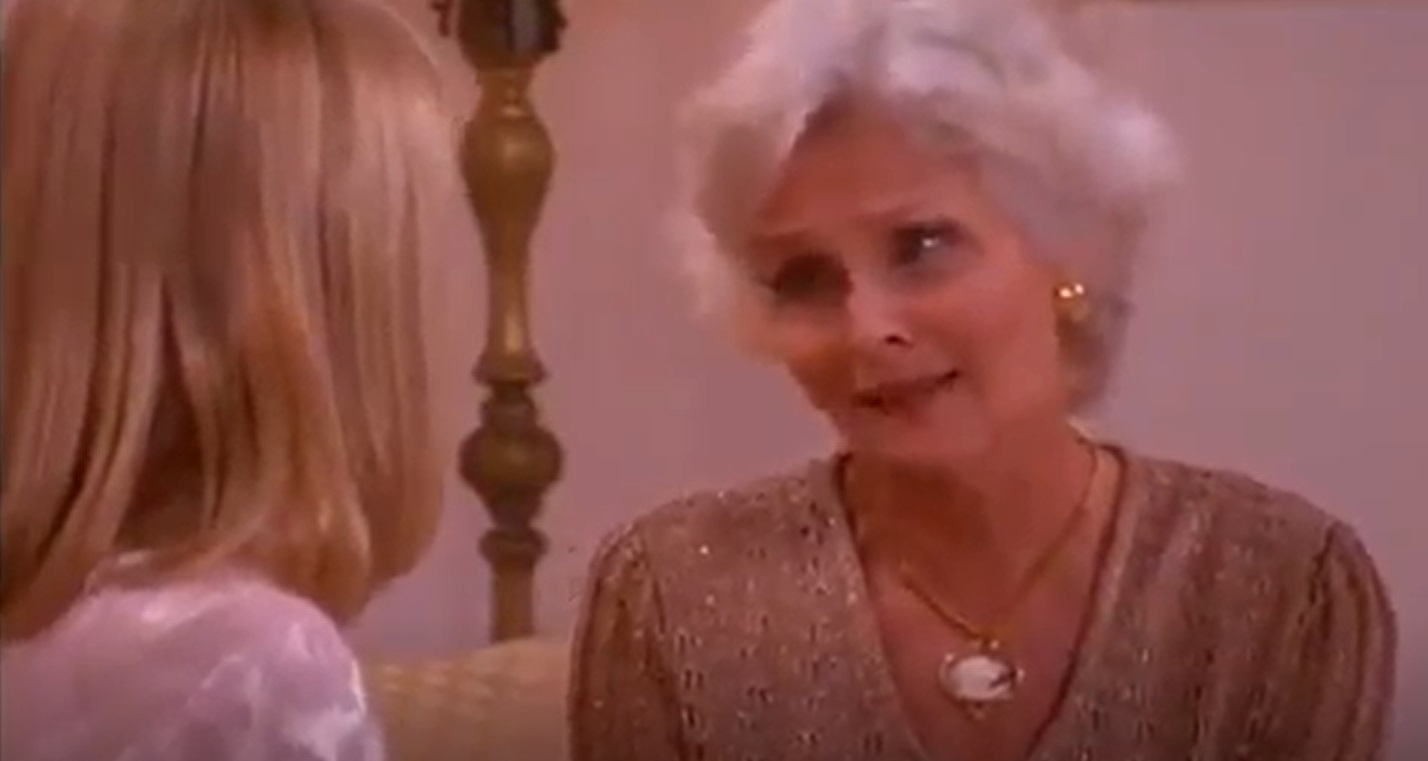 Many years later, when McBain had mostly stopped acting (she became a rape counselor following her own rape in the early 1980s), she still did the occasional guest spot here and there, and one I thought was great was in a Season 1 episode of Sabrina the Teenage Witch called "A Halloween Story."
As you may or may not know, Sabrina was half-witch/half-mortal. Her mother was mortal, and the Becker side of the family included Sabrina's mortal grandmother who died soon before the series began. Well, on Halloween, Sabrina's aunts give her a special present. They bring Granny back to life for an hour so that she and Sabrina can talk. McBain is so endearing in the talk, especially when Sabrina reveals that she is a witch, and her Granny is totally accepting. It's adorable.
RIP, Diane McBain.
If you folks have any other actors you'd like to suggest for this feature, drop me a line at brian@popculturereferences.com!