Five Great James McEachin Guest Appearances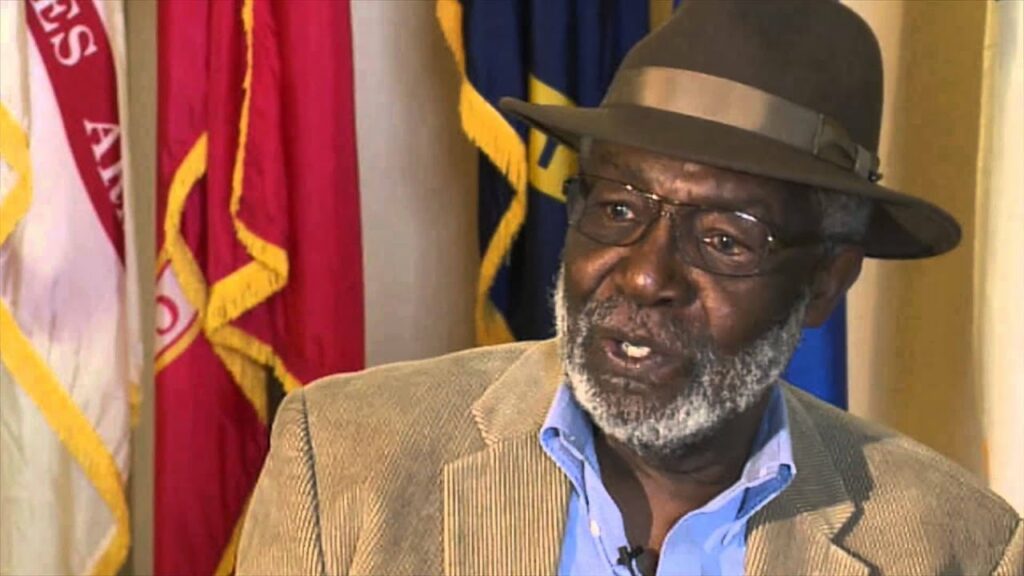 Today, we look at five great guest appearances by James McEachin
This is "Following a Star," a new feature where I spotlight five great guest spots by an actor who frequently did/does guest spots on TV series in their careers. It doesn't mean that they've NEVER been regulars on shows, but obviously I'm not looking to spotlight people who are best known for their regular TV roles (like no Jason Alexander or Florence Henderson, for instance).
Since this is Black History Month, I'll specifically spotlight Black character actors this month.
James McEachin was a soldier in the United States Army before the Korean War broke out, and when the war started, he was sent to the battlefront, where he was nearly killed in am ambush that saw only two soldiers survive the conflict. He was later awarded a Purple Heart and a Silver Star for his heroism (as an aside, my paternal grandfather also received a Purple Heart and Silver Star for his Army service in World War II, so I know how much McEachin must treasure those awards). After the war, McEachin eventually got into acting. As you no doubt have seen from the past entries on this list, the 1960s was not a good time for character actors, and while McEachin worked, it was often in brief "professional" scenes, like as a doctor in a brief scene in a Dragnet 67 episode, for instance…
Like many other actors, the 1970s would open up the opportunities a lot for Black actors. McEachin also did a number of notable film roles during this period, working with Clint Eastwood on a few films. He also starred in the short-lived detective series, Tenafly, in 1973 (as part of the classic NBC Mystery Movie rotating series, which launched Columbo and other series). In the 1980s, he has recurring gigs on both Matlock and Perry Mason's series of TV movies as police officers. His last regular acting gig was 2002's First Monday, where he played one of the Supreme Court justices on a show about the Court. Since then, McEachin has become an acclaimed writer. As of 2023, he and Susan St. James (the "Wife" of McMillan and Wife) are the only two stars still alive who had their own NBC Mystery Movie series.
All in the Family (Mr. Turner)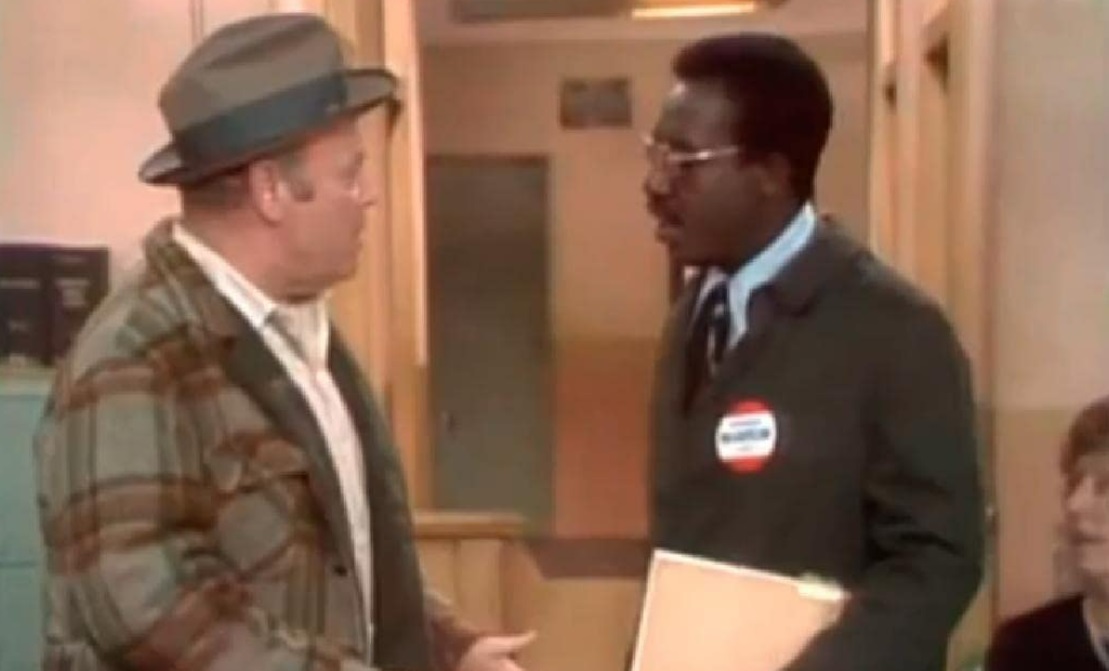 In All in the Family Season 3's "Archie's Fraud," Archie runs afoul of the Internal Revenue Service by virtue of not reporting the income he was making moonlighting driving someone else's cab. McEachin plays the IRS agent that Archie, naturally, accidentally insults and then tries to bribe. Turner gets to delightfully tell Archie that he'll be sure to audit Archie's last three tax returns.
Columbo (Walter Mearhead)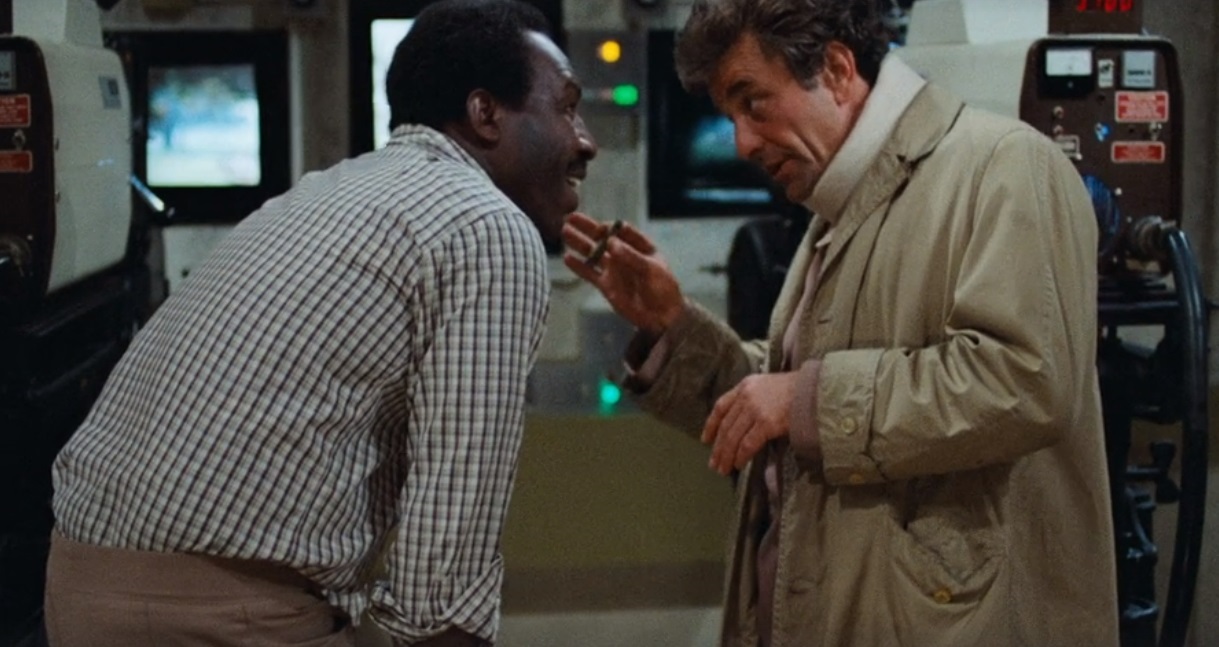 In Columbo Season 7's "Make Me a Perfect Murder," McEachin had a memorable appearance as Walter Mearhead in the episode's classic "Salt of the Earth person who helps Columbo solve a case." You see, in Columbo episodes, the killer gets the majority of the screen time in the episode, so as a result, you really need scenes that humanize Lt. Columbo that aren't just him matching wits with the killer. The matching wits with the killer stuff is awesome, of course, but you need to be able to show how good of a man Columbo is OTHERWISE, and a regular way to do so is for Columbo to strike up friendships with people who can help him solve the case, showing how Columbo is able to see through the nonsense and tell who the people are who are REALLY vital, and they're almost always salt of the Earth types. McEachin actually appeared in an earlier Columbo episode (right before Columbo's creators gave McEachin his own show), but I like this second appearance better, from the final season of the original Columbo series. He's a film editor who fills Columbo in on some knowledge about the behind-the-scenes aspects of stuff, which helps Columbo trap the killer.
Hill Street Blues (Reggie Hills)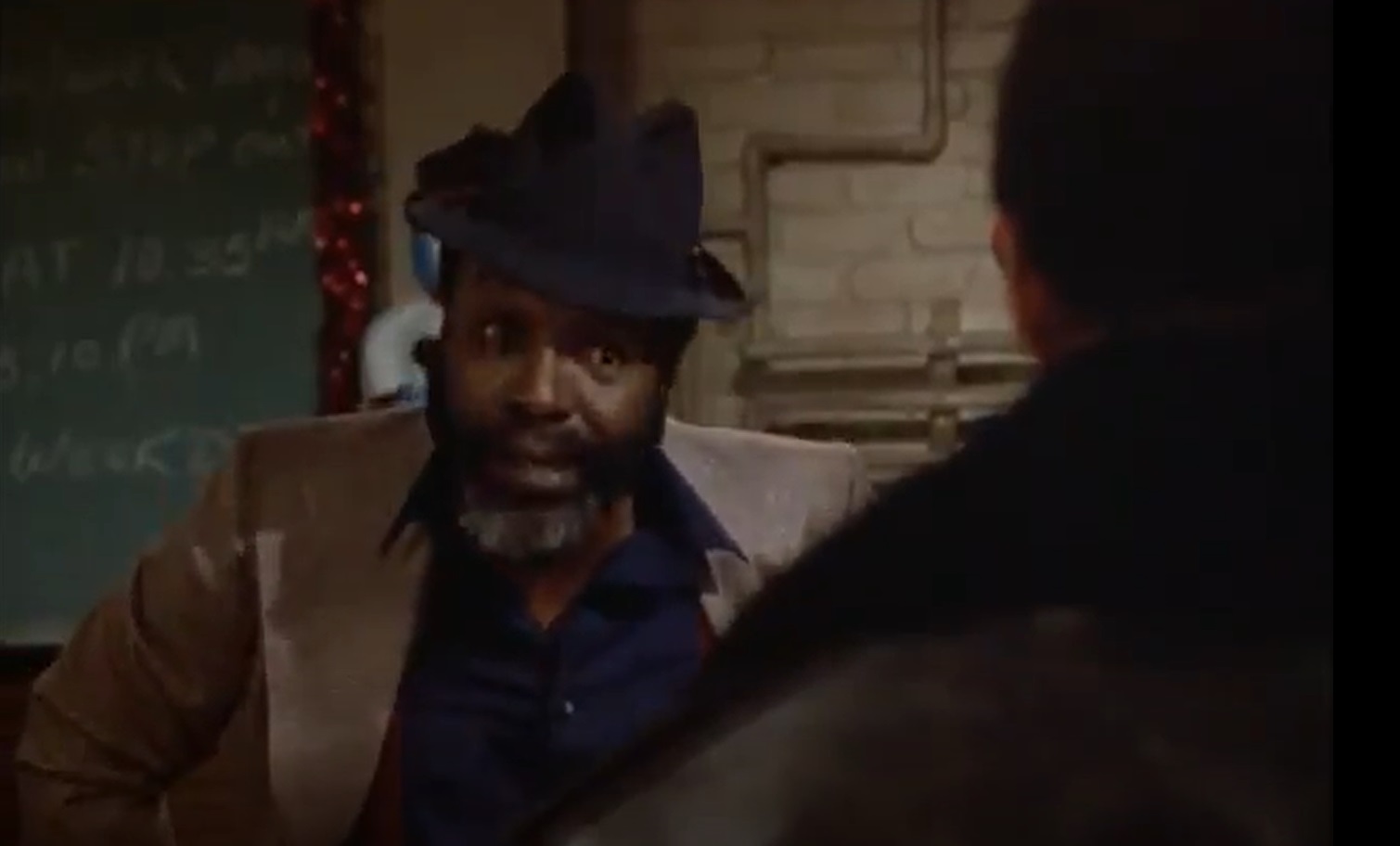 On Hill Street Blues, McEachin showed up once in Season 3 and twice in Season 6 as Reggie Hill, the deadbeat father of Officer Hill (Michael Warren). McEachin is so good as Hill, just charming enough to see why Hill would accept him, but also enough of a jerk to see why Hill wants nothing to do with him. So when he returns at his death's door in Season 6? Boy, it is tough to watch (but in a good TV way).
St. Elsewhere (Harris Jeffries)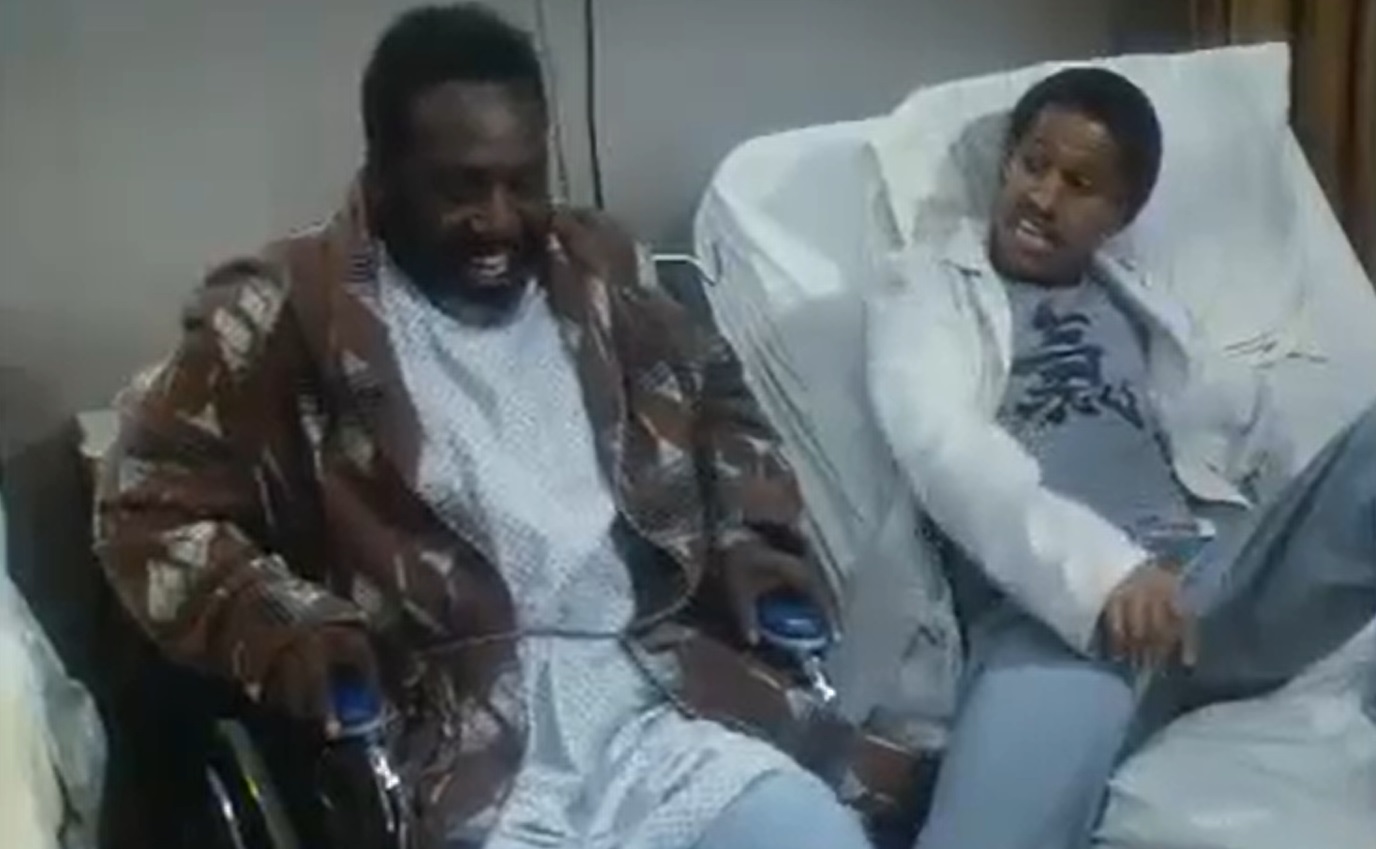 In St. Elsewhere Season 2's "Blizzard," McEachin plays Harris Jeffries, a friend of Luthor (Eric Laneuville)'s father, who moved up north to help take care of Luthor after Luthor's father died. Well, he's now dealing with cellulitis in his leg, and after a computer hacker messed with the hospital's system, Harris is given a medicine he was allergic to and it kills him. Luthor had been entertaining Harris by bringing in Jack Morrison's young son, Pete, to visit him, and towards the end of the episode, Luthor spends time with baby Pete, bonding over the fact that both of them have lost parents (Jack's wife died suddenly earlier in the season. At the very end of the episode, Jack discovers a present his wife had bought him for Christmas. Oooph). McEachin definitely makes his death felt.
I'll Fly Away (Reverend James)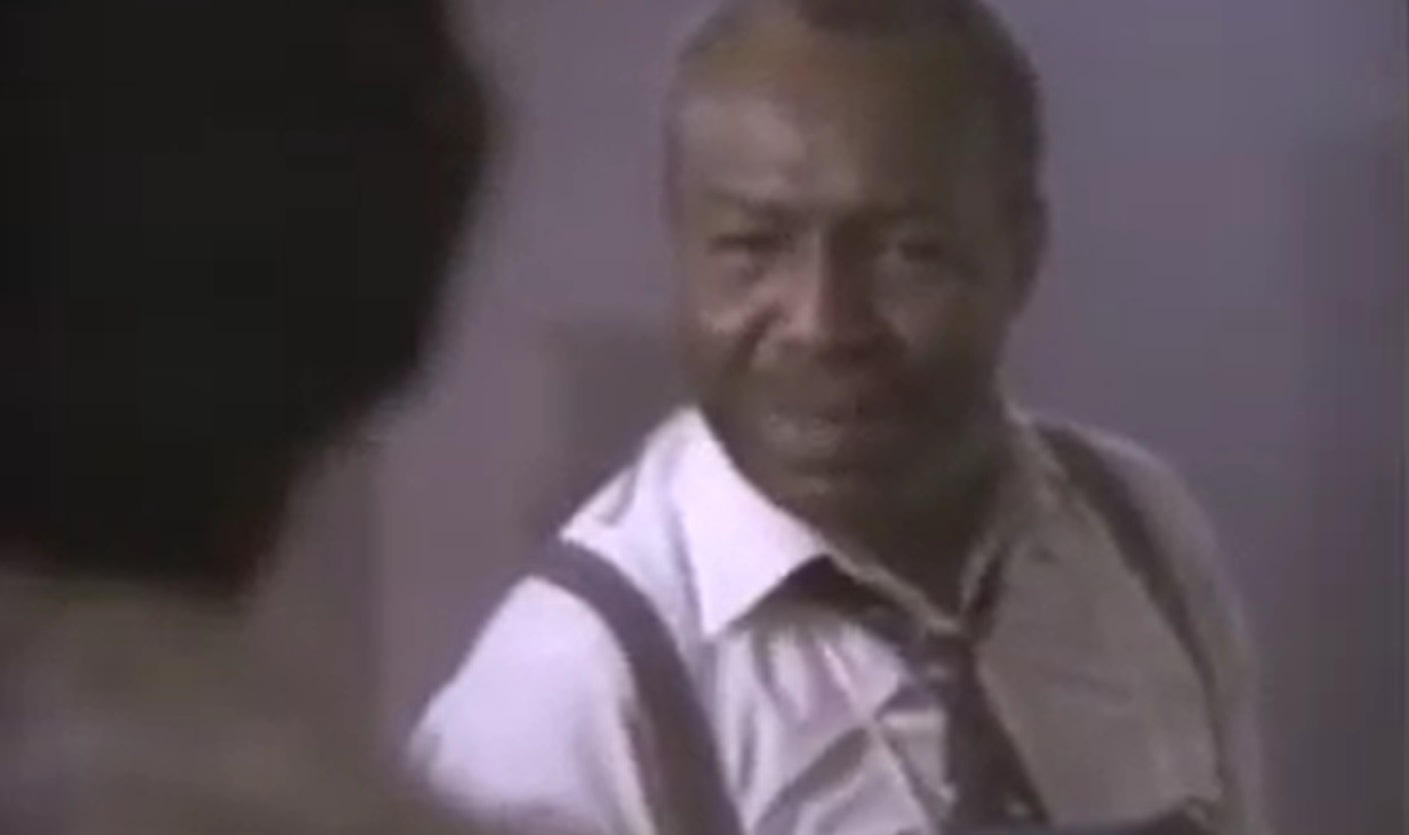 In I'll Fly Away Season 1, McEachin plays the minister for series star, Lilly (Regina Taylor), who objects to the Civil Rights movement, because he doesn't want to draw too much attention to the Church with the outrage that people have to the movement. In the end, Lilly decides that she has to leave the church, as she can't stand to remain at a church that won't stand up for Black people in the movement.
If you folks have any other actors you'd like to suggest for this feature, drop me a line at brian@poprefs.com! I have my 28 for this month, but A. feel free to suggest people for the future and B. maybe you'll suggest someone for this month that I like better than the 17 remaining actors I've already chosen.