Five TV Actors Who Originated Roles But Lost Them Due to Contractual Obligations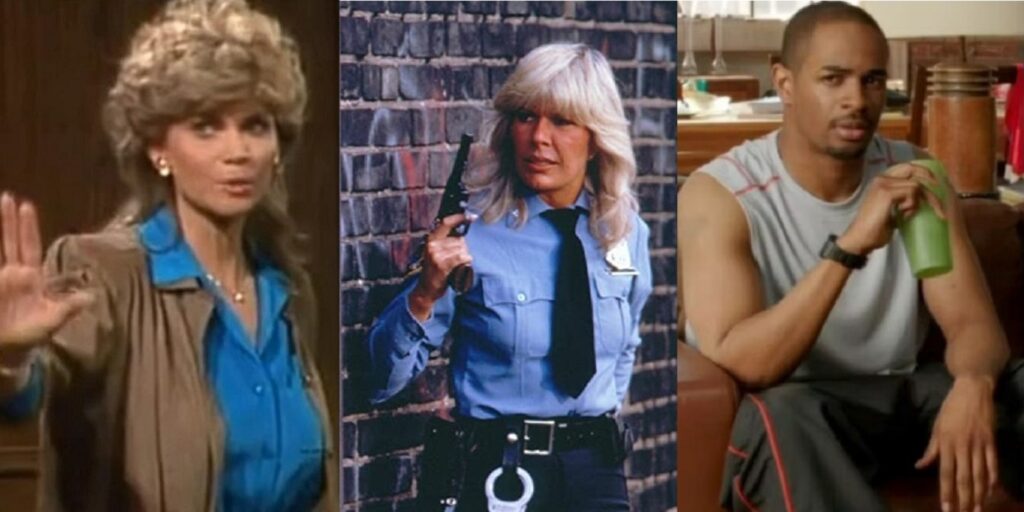 Today, we look at five instances of TV actors who originated roles on TV shows, but then had to drop them because they couldn't get out of their contract with another show.
In Drawing Crazy Patterns, I spotlight at least five things from pop culture that fit under a specific theme (basically, stuff that happens frequently enough to be worth pointing it out). Note that these lists are inherently not exhaustive. They are a list of five examples (occasionally I'll be nice and toss in a sixth). So no instance is "missing" if it is not listed. It's just not one of the five examples that I chose. You can always feel free to suggest ANOTHER example that fits the theme, if you'd like, but nothing is "missing" from this list.
One of the killer things for an actor is when you have a great opportunity for a show and yet you're stuck doing a show you DON'T want to do anymore. Luckily, of the five actors I'm about to list, three of them eventually got to do the other show anyways.
LORETTA SWIT COULDN'T GET AWAY FROM M*A*S*H TO DO CAGNEY AND LACEY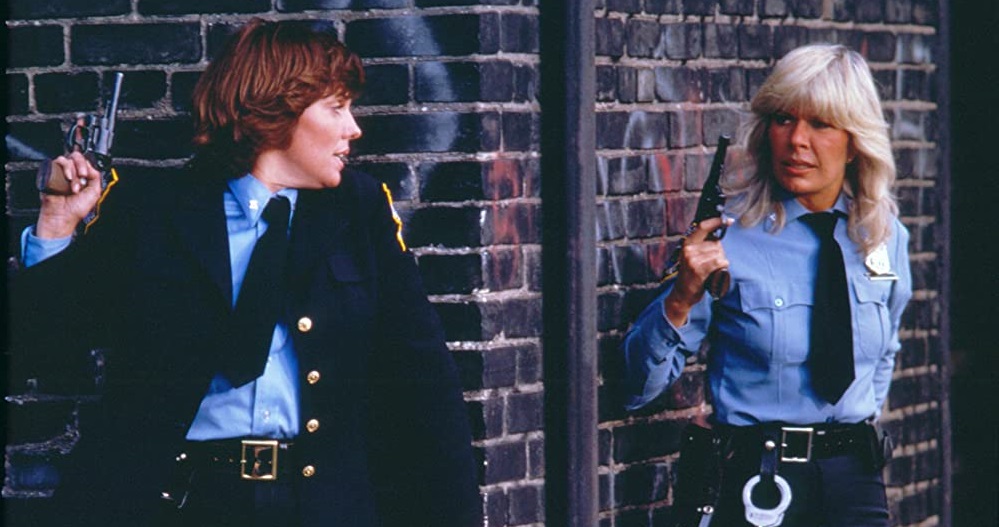 As one of the stars of the hit CBS series, M*A*S*H, Loretta Swit had a separate deal with CBS where she would star in a TV movie every year.
In 1981, she did the TV movie, Cagney and Lacey, which she was heavily involved in the production of film about two female cops who get promoted to detectives. She specifically got Tyne Daly cast as her partner (and Dick O'Neill as her father). The TV movie was a huge hit and it was greenlit for a TV series. However, while Swit wanted to do the new series, she wasn't allowed out of her M*A*S*H contract, and so Meg Foster played Christine Cagney in the series based on the film. At least Foster also got fired! She was replaced by Sharon Gless, who is the most famous Cagney of the series.
MARKIE POST WANTED TO GET A REAL ROLE WHILE DOING THE FALL GUY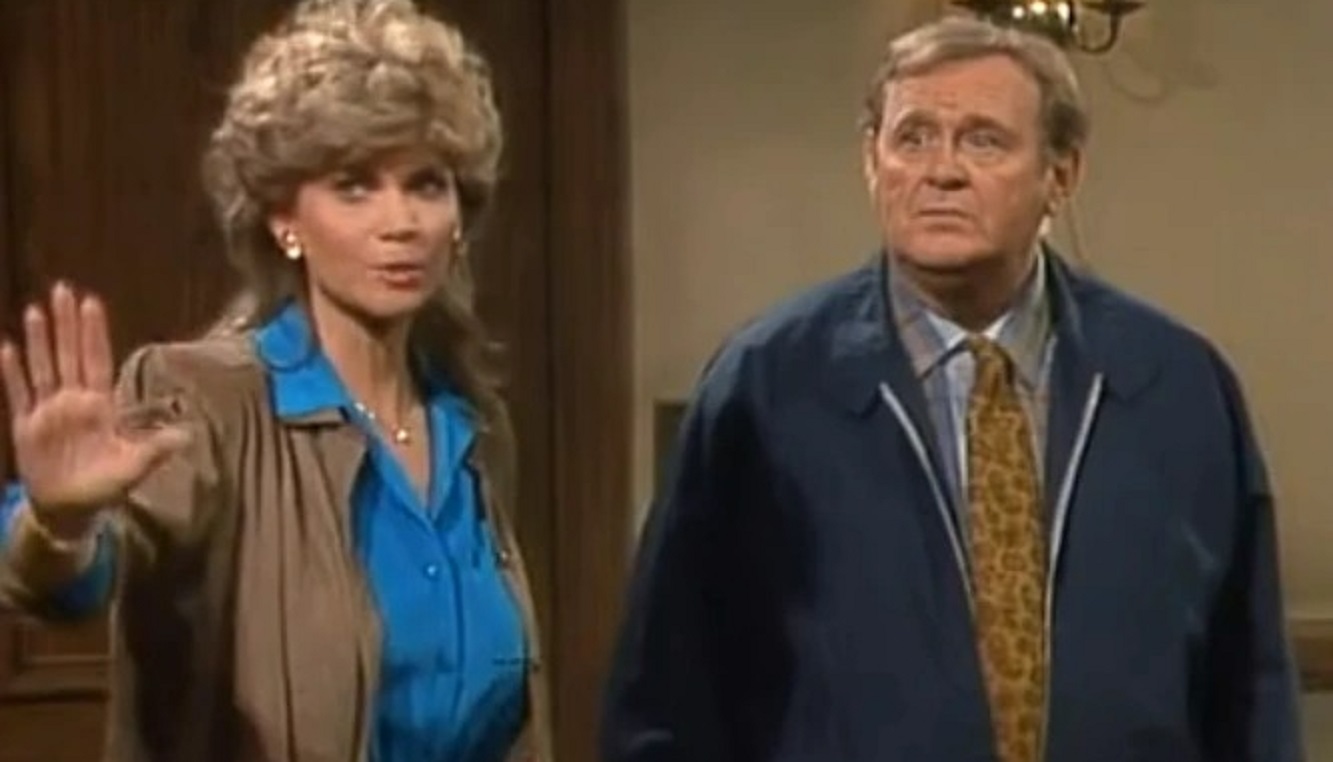 Markie Post's first big role on a series was on The Fall Guy. However, she really didn't like the gig, saying in 1984 about her gig, "I am very functionary on the show. I am like the tape at the beginning of Mission: Impossible. But, on occasion, they bring me into the caper and that makes it more exciting." So when she was given a chance to star on Night Court as the new defense attorney, replacing Paula Kelly, she jumped at the chance. She was in an early Season 2 episode, but she couldn't get off The Fall Guy, so Ellen Foley was given the job. After Season 2, Post was allowed off of The Fall Guy, and she joined Night Court for its last seven seasons.
LAW & ORDER'S DELAY FROM THE PILOT STAGE LOST THEM THEIR ORIGINAL DISTRICT ATTORNEY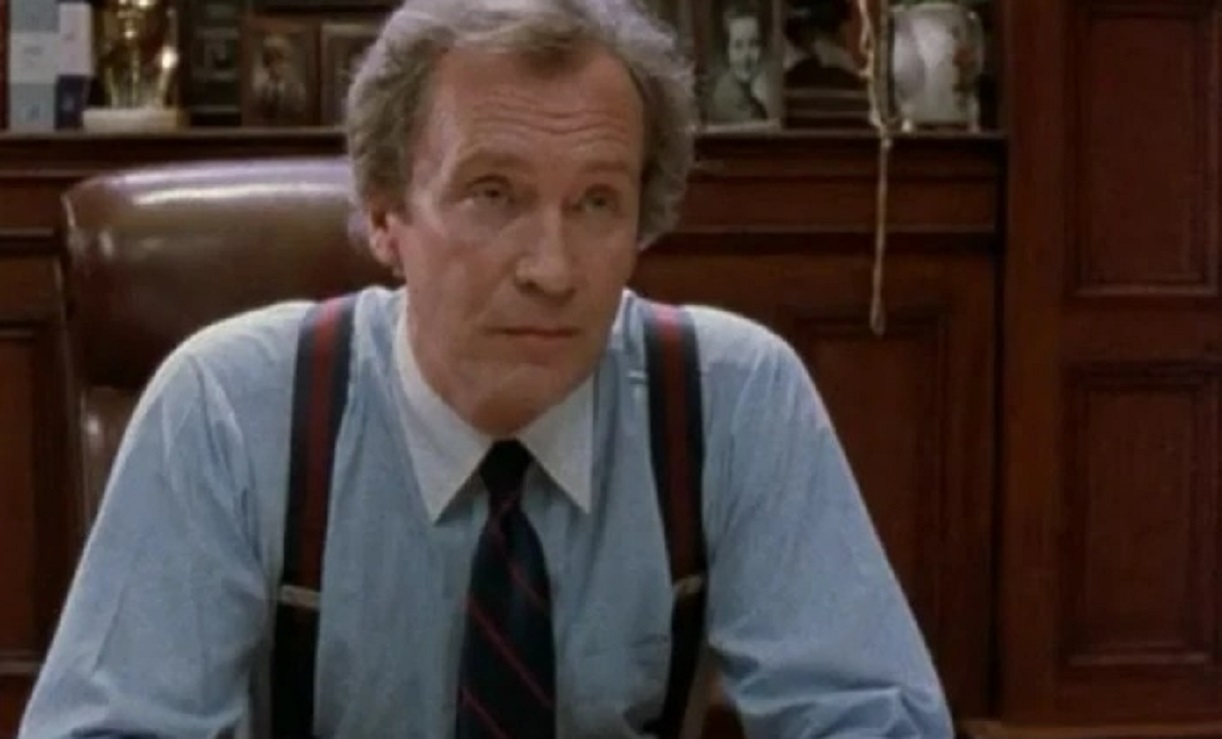 This is a weird one. Roy Thinnes played District Attorney Alfred Wentworth in the pilot for Law & Order. The problem was that the pilot was for CBS in 1988 and it wasn't initially picked up (this was after Fox had initially bought the show without a pilot and then changed its mind). The show didn't go to series until 1990, and by that point, Thinnes was involved in a remake of the classic daytime drama, Dark Shadows, so he was unavailable. Alfred Wentworth's name was changed to Adam Schiff and Steven Hill took over the role. The amusing thing, though, is that the pilot was shown as the SIXTH episode of the first season, so that's just plain ol' weird.
JOHN STAMOS'S STAY AT COUNTY GENERAL ON ER WAS DELAYED A YEAR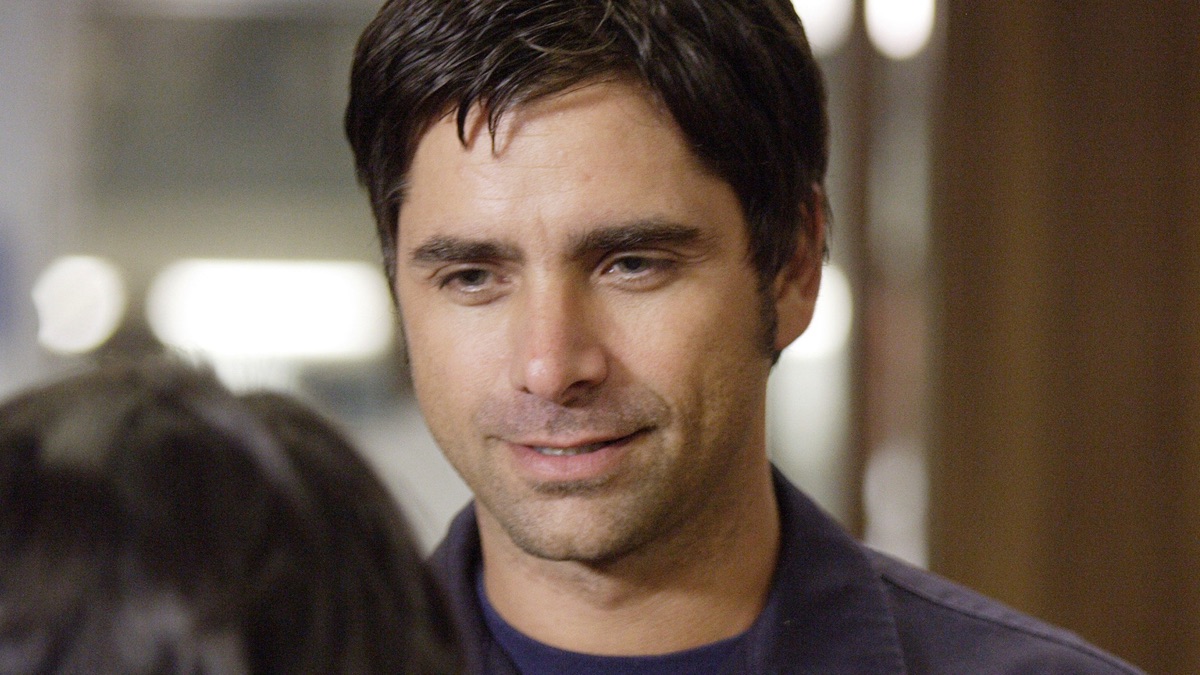 John Stamos showed up in Season 12 of ER as Tony Gates, a paramedic who flirts with Dr. Neela Rasgotra while planning to become a doctor himself. The idea was for Gates to then transition into a full-time role that season, but shockingly, ABC reversed its initial cancelation of Stamos' sitcom, Jake in Progress, and so Stamos had to leave the show to do that sitcom. However, the reprieve didn't last long, and the entire run of Jake in Progress was less than one calendar year, so Stamos was free to return to play Tony Gates in Season 13 of ER, remaining with the show for the rest of its run.
DAMON WAYANS JR. STILL HAD A "HAPPY ENDING" AFTER LOSING NEW GIRL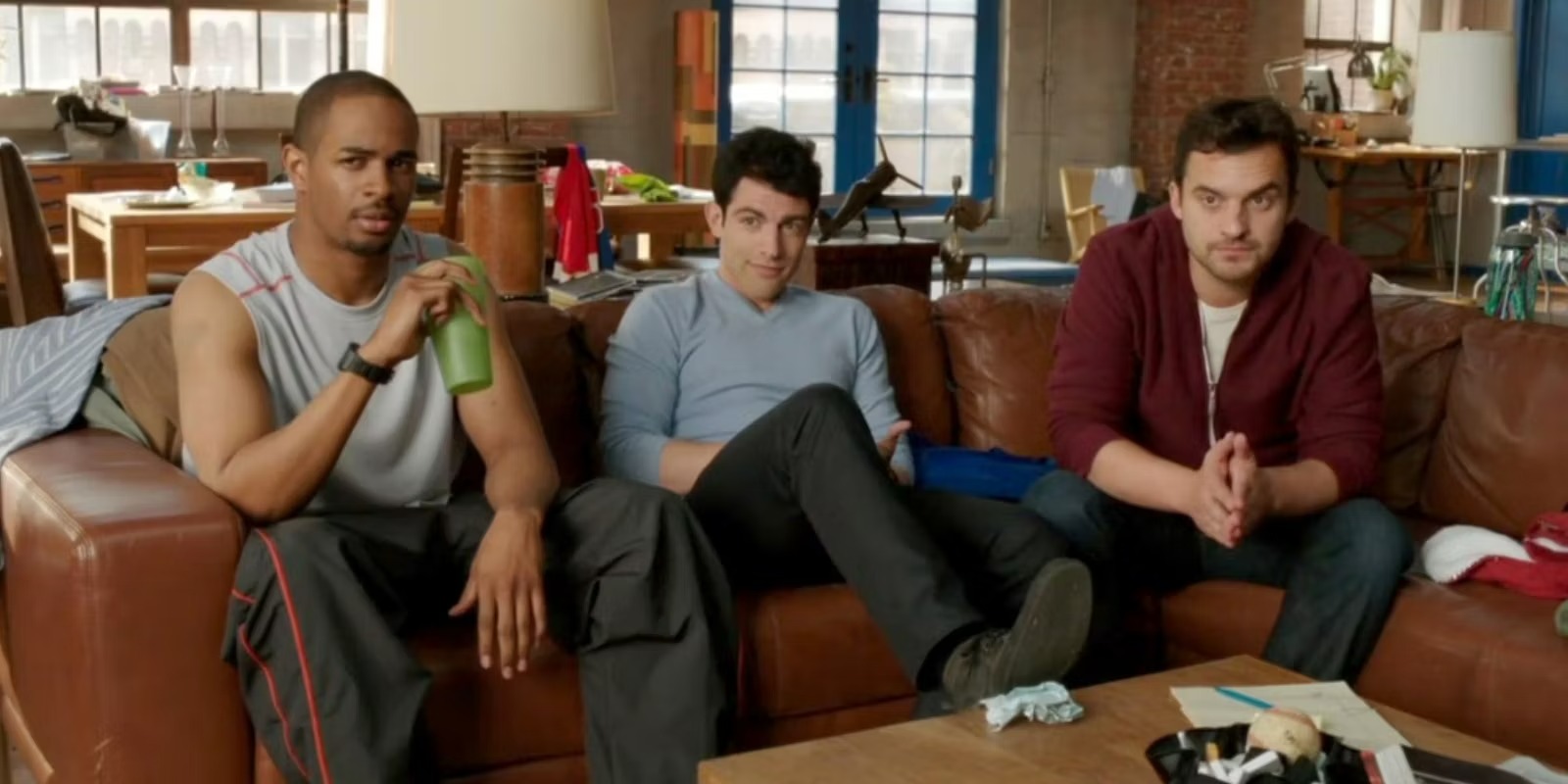 The pilot of New Girl was excellent. It featured Zooey Deschanel as a newly single woman who moved in with three male roommates played by Jake Johnson, Max Greenfield and Damon Wayans Jr. The pilot was so good that even when Damon Wayans Jr. suddenly couldn't do the show anymore when his sitcom, Happy Endings, was unexpectedly renewed for a second season, Fox chose to still air the pilot, and simply reveal that Wayans' character was only temporarily filling in for the REAL third roommate, played by Lamorne Morris. Happy Endings ran for two more seasons, but after it was canceled following its third season, New Girl welcomed Wayans back for Season 4 before he left of his own volition (but still did guest spots for the rest of the series).
Okay, folks, if you have suggestions for a future Drawing Crazy Patterns, drop me a line at my new, much shorter, e-mail, brian@poprefs.com