Kevin Can Wait's Revamp Was So Dark It Inspired A Bleak Satire Series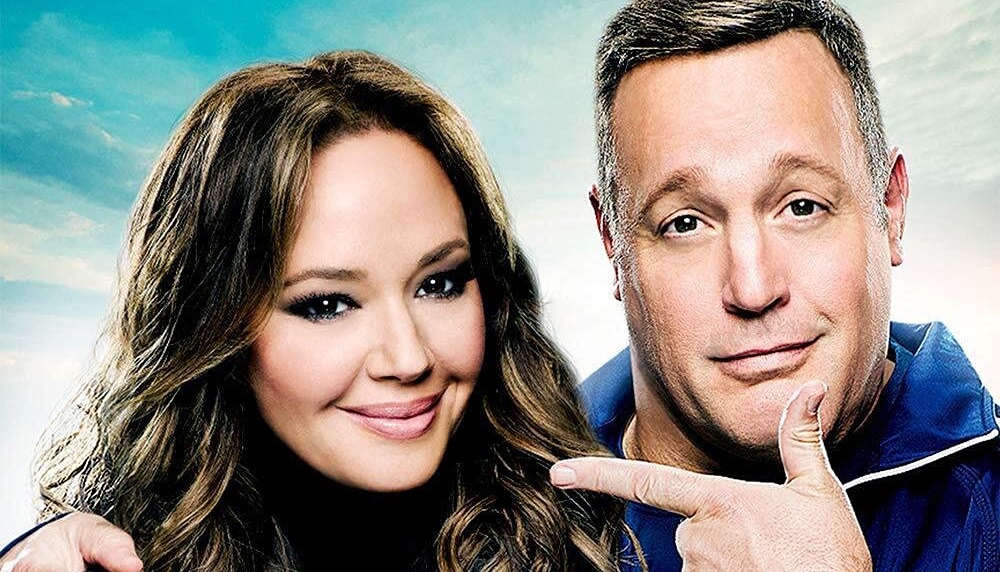 Today, we look at how Kevin James' return to network television, Kevin Can Wait, had such a dark revamp for its second season that it inspired a TV series bleakly satirizing the whole genre of "regular guy" sitcoms.
This is "Gonna Make a Change," a feature where I spotlight shows that underwent major revamps during their runs to avoid cancellation. Note that I mean MAJOR revamps, not, like, M*A*S*H getting more serious as it went on or Cheers becoming more of an ensemble comedy once Shelley Long left.
Kevin James first became a sitcom star with his long-running series, The King of Queens, where he was paired a delivery driver who lived with his wife (Leah Remini) and her father (Jerry Stiller) in a house in Queens. James then did a series of popular movies, including a couple of Paul Blart, Mall Cop films, and two Grown Ups films with Adam Sandler. In 2016, though, James was lured back to network television with Kevin Can Wait.
Original Concept: The idea for Kevin Can Wait is that James' would play a cop, Kevin Gable, who has reached the retirement age as a still relatively young man. However, while he thought he would be able to just enjoy his retirement and simply spend a lot of time with his friends and family, including his wife, Donna (Erinn Hayes), he discovers that his pension isn't going to cut it, so he has to take a series of odd jobs to help the family make ends meet.
Revamped Concept: In the Season 1 finale, Kevin's former partner, Vanessa Celucci, comes back into his life. Vanessa was played by James' first TV wife, Leah Remini, and the season finale was very well-regarded, as James and Remini still had excellent chemistry. Meanwhile, James felt that the show wasn't weighty enough to sustain it for more than maybe one more season. He remarked, "The plot of the show didn't have enough drive. If we got through a second season, I wouldn't see us getting through a third one. We were literally just running out of ideas." So he decided to have his wife on the show killed off, explaining, "it really felt like a thing like this was needed for this show to drive forward . . . Now, I have to deal with my daughter in a different way, and she's gonna go to college, or one's getting married, or the holidays. And it deals with things in a different, weightier way."
Remini then joined the cast, and the two former police partners became business partners in a private security firm, and obviously they slowly but surely headed towards romance with each other (although they did not get together in the second season)…
Did it get the show more than one last season?: This one is tricky. The show didn't get a Season 3, so it SEEMS to fit in with the other shows I typically feature here, but the odd thing is that Kevin Can't Wait wasn't being revamped because the network thought it was going to be canceled otherwise, everyone just thought it was a better idea for the show to add Remini to the cast and kill off Hayes' character. It did not work at all, though, as the backlash to killing off the wife was huge. So it's a bit of a different situation that most of the shows I feature in this column, shows that WERE going to be canceled had they not gone through a revamp, but the end was the same, as the show was canceled after its second season.
Also, writer Valerie Armstrong then created a show, Kevin Can F**k Himself, as a dark parody of shows like Kevin Can Wait, and the plight of the wife on shows about "regular guys." Note that Armstrong came up with the idea for the show independent of the Kevin Can Wait backlash, but obviously, said backlash led to the name of the show, so it still counts!
Okay, that's it for this installment of "Gonna Make a Change," please send in suggestions for other good revamps to my e-mail address of brian@poprefs.com!