This Album Is Good – Lana Del Ray's Blue Banisters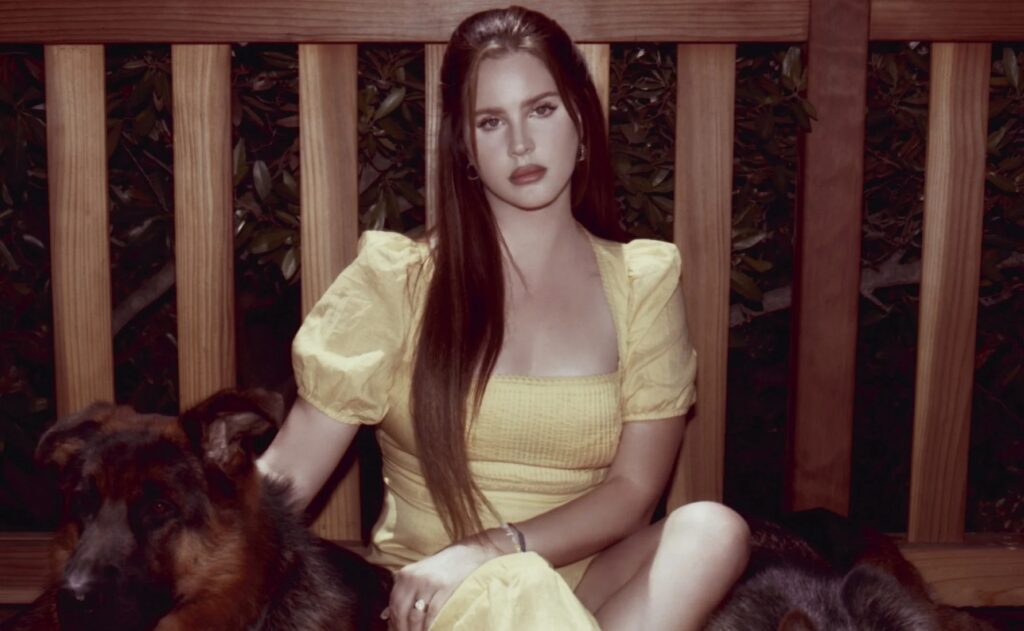 Today, we look at Lana De Ray's new album, Blue Banisters.
This is "This Album Is Good," a feature where I'll try to spotlight a good new album every album release week (which I believe is Friday nowadays). This might not be a weekly thing, but I'll try to do them as often as I can. I'll perhaps expand into older albums, as well, but for now, I want to really show how every week there's typically at least one good new album released.
In 2019, Jack Antonoff produced Lana Del Ray's Norman Fucking Rockwell! and it was excellent. The pair reunited for this year's Chemtrails Over The Country Club. That album was good, but not as good as their first effort and it seemed like we were getting some diminishing returns, ya know?
So that brings us to Blue Banisters, which Antonoff was not involved in and it's very much a return to classic Del Ray.
By which I mean interesting melodies (if a bit on the soporific side) and clever lyrics where Del Ray examines her personal life.
The opening track, "Textbook," is one of my favorites…
It deals with Del Ray's major issues with her father (her feelings about her dad are, you know, textbook)…
You've got a Thunderbird, my daddy had one, too
Let's rewrite history, I'll do this dance with you
You know I'm not that girl, you know I'll never be
Maybe just the way we're different could set me free
There we were, screamin' "Black Lives Matter" in the crowd
By the Old Man River, and I saw you saw who I am
God, I wish I was with my father
He could see us in all our splendor
All the things I couldn't want for him
I screamed for them, oh-oh-oh
I screamed for them, ah-ah
My favorite song on the album is either "Arcadia"…
an interesting song about Los Angeles:
My body is a map of LA
I stand straight like an angel with a halo
Hangin' out the Hilton Hotel window
Screamin', "Hey, you, baby, let's go"
or "Wildflower Wildfire"…
which describes her whole "deal"…
My father never stepped in when his wife would rage at me
So I ended up awkward but sweet
Later then hospitals, stand still on my feet
Comfortably numb, but with lithium came poetry
"Awkward but sweet" really IS a perfect description for Lana Del Ray.
Now, don't get me wrong, Del Ray's songs are mostly pretty slow going, so that might be your cup of tea, but if you like these three tracks, I think you'll dig the rest of the album.
If there's an upcoming album that you're excited about that you want me to make a point of listening to, you can drop me a line at brian@popculturereferences.com and I'll see if I can give it a listen!