Magic Mike XXL Will Do Anything For a Smile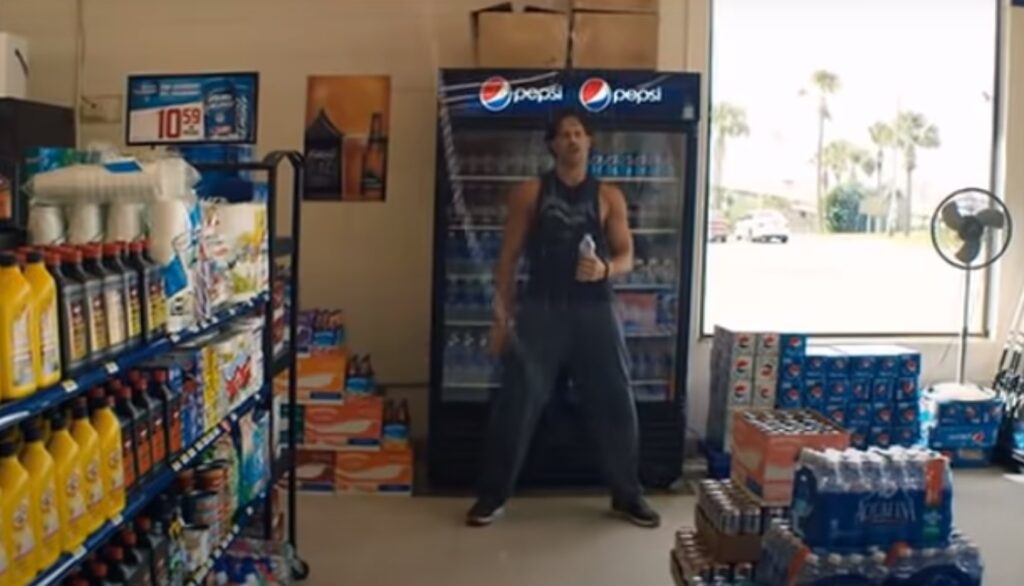 Today, we look at a classic scene from the less-than-classic film, Magic Mike XXL
This is "I Know Every Scene By Heart," a feature where I spotlight notable scenes in episodes that I don't otherwise feel like spotlighting (no knock on the episodes or movies in question, necessarily, I just really only want to talk about one scene. Although yes, often it is because I like the scene better than the episode/film).
2012's Magic Mike was a surprisingly fun film by Steven Soderbergh (Steven Soderbergh, director Magic Mike, is still a pretty funny sounding sentence) that was written by Reid Carolin based, in part, on the real life experiences of star Channing Tatum when he was a stripper in Florida when he was 18.
The 2015 sequel, Magic Mike XXL, directed by Gregory Jacobs with another script by Carolin, didn't quite capture the same magic (pun unintended, I swear) of the first film, but during the road trip sequence of the film, there is one scene that stands out so much that it has become a bit of a cult classic on its own.
The strippers make a stop for gas and Joe Manganiello's Richie is challenged by the other strippers to mix things up and his challenge is to get a smile from the dour cashier behind the counter at the minimart at the gas station (played by Lindsey Moser, who somehow hasn't done an acting project since the film, which is bizarre, as she's really good in the scene).
As he walks into the store, the Backstreet Boys' "I Want It That Way" is playing and he turns the store into his stripper routine in a delightfully absurd way, winning the smile in the end…
That's just an outstanding sequence.
If you have any suggestions for other notable scenes you'd like to see me spotlight (in movies or TV shows that perhaps you wouldn't want to spotlight quite so much), drop me a line at brian@popculturereferences.com.