Why In The World Was Matt Damon in EuroTrip?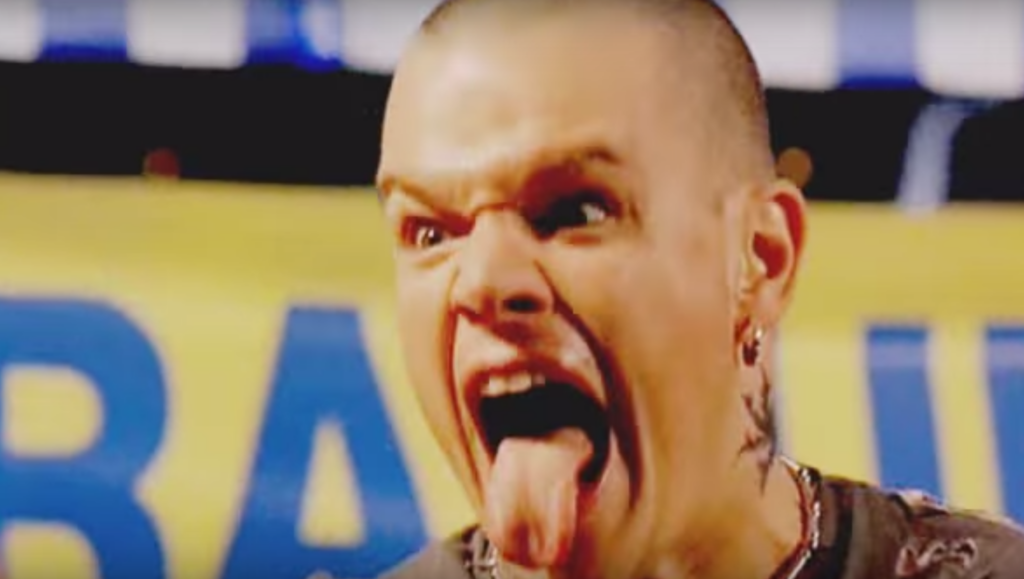 Today, we look into the surprising cameo that Matt Damon made in the teen sex comedy, Eurotrip.
This is "Took Me By Surprise," about surprising cameos in TV shows, movies and songs and we try to figure out why the famous people made the cameos in question. So not stuff like appearing on The Simpsons or on Sesame Street, where celebrities regularly make appearances, but cameos that are, well, surprising.
In the 2004 film, EuroTrip, a teenager named Scotty (played by Scott Mechlowicz) is dumped by his girlfriend right after high school graduation. He then discovers that his European pen pal is actually a woman and not a guy like he thought, so he decides to travel to Europe with his best friends to meet her. One of his best friends is a girl and you might be surprised to learn this, but she has long had a crush on her friend but he just sees her as "one of the guys" and that MIGHT change during their European misadventures.
Anyhow, the impetus for Scotty being dumped is the band who plays at their post-graduation party, where the singer of the band reveals that he is sleeping with Scotty's girlfriend, Fiona, in a catchy song called "Don't Tell Scotty" (the best part of the movie by far)…
And yes, that is not only Oscar Winner Matt Damon playing the lead singer of the band, but he actually shaved his head for the role!
Damon explained his cameo in a Reddit AMA a few years back:
So EuroTrip was written by three guys I went to college with, Alec Shaffer, Jeff Berg, and Dave Mandell. And the three of them are three of the best comedy writers in the world. In fact, Alec and Jeff when we moved out to LA, we had this running joke where we had one bottle of champagne that I think they sent to us when we sold Good Will Hunting, or no, we sent it to them first because they had been hired on Seinfeld, so we would pass this bottle back and forth, we never opened it, but it was just to congratulate each other at these milestone moments in our careers. So we kind of came up together. I was in Prague shooting The Brothers Grimm, we were in rehearsals, and I had a wig in that movie, and so Alec and Dave and Jeff were making EuroTrip and they said "Will you come play this, you know, Howard Rollins kind of insane, bad version of a suburban, you know, punk band guy?" And I said "Yea, I'm in Prague". So I showed up and I'm sitting there, and I'm like "I'm wearing a wig, just shave my head, let's just go for it." and we did it, and put a bunch of piercings all over. And "Scotty Doesn't Know", the song, was actually written by one of my college roommates brothers, and in the band, one of my college roommates is actually in that back up band, Jason, is playing guitar in that group. So it was kind of a family affair.
That's pretty awesome.
Okay, folks, if you're curious about a surprise cameo in a TV show, film or song, drop me a line at brian@popculturereferences.com and we'll see if we can get to the bottom of it!