Maybe Don't Adapt a Property If You Don't Actually Like the Property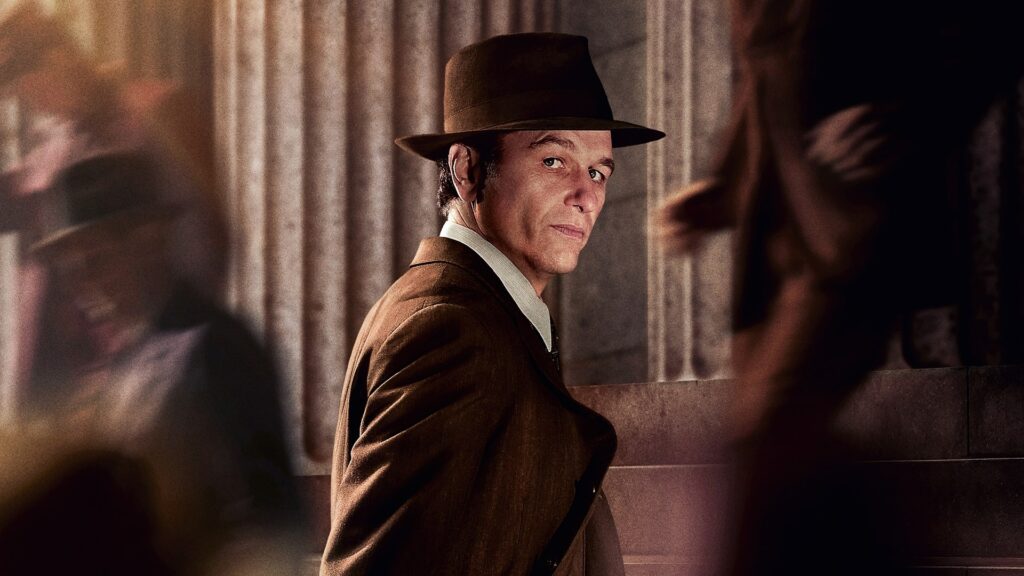 Today, I explain why you should probably not be embarrassed by a property if you plan on adapting it.
This is the Cronin Theory of Pop Culture, a collection of stuff I've noticed over the years that I think hold pretty true.
HBO has pulled the plug after two seasons of the Perry Mason reboot that starred Matthew Rhys as the famous Los Angeles lawyer from the novels of Erle Stanley Gardner, with the twist in this reboot being that the show will be set in the timeline of Gardner's original novels, which was the 1930s (and that the show will show the origins of how Mason became a lawyer in the first place).
One of the famous cliches about reboots in the streaming era is that it seems like every show starring a famous character has decided that it wants to spend its first season showing the origins of the famous character, and thus, we don't get to actually see the famous character do any of the things that they are famous for until the very end of the first season. Perry Mason was definitely an example of that, with the first season showing Mason as a private investigator who is forced to become a lawyer when the lawyer he works for kills himself, and their client (who Mason believes is innocent of the murder of her own child) would have no shot at an acquittal unless Mason represents her.
Okay, so that's a weird approach, but whatever, the first season ends with Mason established as a lawyer, with his partner, Della Street (Juliet Rylance), now studying to be a lawyer herself unlike the original stories, where Street is Perry's assistant, and his private detective, Paul Drake (Chris Chalk, now a Black former cop), firmly on Perry's payroll, just like the famous Perry Mason TV series from the 1950s and 60s. So it seemed like Season 2 was poised to be like the original series. Except…it wasn't.
So already, Season 1 was a bit of, "Ugh, Perry Mason? The lawyer guy who always defends innocent people? Let's try to avoid having him be a lawyer for most of the season." But then, Season 2 decided to just go COMPLETELY against type. Here's the show's executive producer, Michael Begler, on why they decided to have Mason's season-long trial in Season 2 be defending two brothers who DID commit murder:
Perry, Della, and the firm are defending people who technically are guilty this time around. How do you think this showcases the hallmark traits of these characters?

We really from early on wanted to play with that, because I think when people think about [the original] Perry Mason … he defends the every man. And probably 99.9 percent of the time, they're innocent. He gets the other person to admit guilt on the stand. And we said, what happens when that's not the case? What happens when they are guilty? And especially with the character of Perry, who we are starting from such a low place, he doesn't know if he has the goods to do this and is questioning whether he even wants to be in L.A., if he wants to run off with Lupe, or if he just wants to leave it all behind. Because of the results of the Emily Dodson case, it just upped the ante for him so much. And I think that that was such an interesting world to play in for him.
That just mystifies me so much. It's your second season, you've already essentially wasted a season on setup (note that the showrunners on the show changed between seasons, so we can't knock the current showrunners for what happened in Season 1, but they still had to deal with it, so they don't get off the hook that easy), and then you want your SECOND season to ALSO be "You know Perry Mason? How about not that at all? Would that appeal to you?"
The most famous Agatha Christie novel starring Hercule Poirot, Murder on the Orient Express, plays with the standard Poirot formula in a big way (I won't spoil how it does so), but the key thing is that A. It was the TENTH Poirot book, so Christie obviously first established the formula before breaking from it, and B. When the story has been adapted into film as a standalone movie (in 1974 and 2017), both times the filmmakers made sure to FIRST show Poirot solve a case TRADITIONALLY and confirming that this is the sort of thing Poirot normally does, before sending him on this ATYPICAL Poirot adventure.
In other words, as Belger even notes, if people know Perry Mason at all, they know him for "he defends the every man. And probably 99.9 percent of the time, they're innocent. He gets the other person to admit guilt on the stand," and the show then proceeds to NEVER DO THAT (Della gets a nice moment in court in Season 2, and Perry has a dream sequence in Season 1 where he does traditional Perry Mason stuff, which is even more insulting, right? "You know the thing you people think about when you think of Perry Mason? We'll show it as a dream sequence to mock how stupid the thing you like is, while you watch this adaptation of the thing you like").
I get it, the Perry Mason TV show could be a bit hokey, but that's the key, if you're embarassed by the property you're adapting, why are you adapting it? If your adaptation is "You know this character? What if we adapt that character, only not do any of the things the character is famous for?" then that is probably not a good idea. You can just try to do the "hokey" stuff in a way that ISN'T hokey!
I say "maybe" in the title and "probably" here, because, of course, there are obviously exceptions where this makes sense, but boy, it sure didn't seem to work for Perry Mason, and we only got two seasons of the show as a result, despite some excellent performances by Rhys, Rylance and Chalk. It's a real shame. So please, showrunners, just first try actually adapting the thing you're trying to adapt. Look at The Little Mermaid. It's a huge hit, and in great part because it took a story everyone liked, and…adapted it. Making Della gay, or Paul Black, those aren't important changes, but making the show NOT be about a brilliant lawyer who proves innocent people not guilty, then why are you even adapting Perry Mason? What is great about Perry Mason beyond the basic premise of Perry Mason? It's a murder mystery starring a lawyer. That's the hook! Just use the freakin' hook! You can play around with the formula as time passes, but not before you ever actually do the ACTUAL formula first! You have to do the formula before you can rebel against the formula!
It's like doing a Columbo reboot where Columbo doesn't solve the murder, and never says, "Just one more thing" (meanwhile, Rian Johnson and Natasha Lyonne are having great success by just taking the Columbo format seriously with Poker Face). You can do interesting new things while still being faithful to the original material. If it embarrasses you, maybe adapt something else.