Morgan Returned From the Loooongest Time Out on Boy Meets World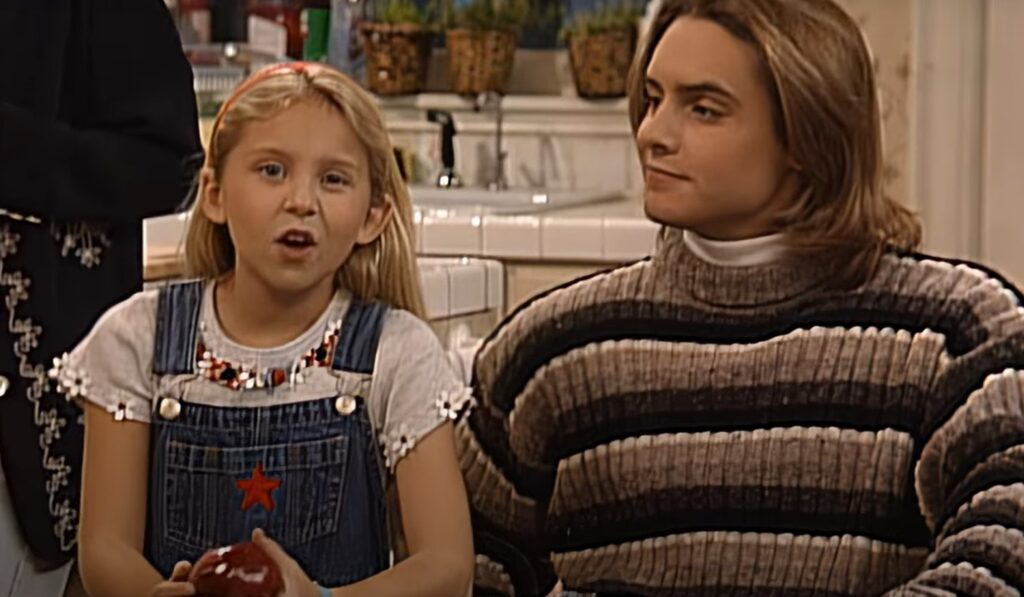 Today, we look at how Morgan Matthews disappeared for half a season on Boy Meets World and returned from a long time-out as a new actress.
In Meta-Messages, I explore the context behind (using reader danjack's term) "meta-messages." A meta-message is where a creator comments on/references the work of another creator (or sometimes even themselves) in their work. Each time around, I'll give you the context behind one such "meta-message."
When Boy Meets World debuted in 1993, the creators clearly didn't know exactly what the show was going to be about. The hook was that the "everykid USA" lead character, Cory Matthews (Ben Savage) would find out that his next door neighbor, Mister Feeny (William Daniels) was now his middle school teacher, and so Cory would have to deal with his home life and school life intersecting in humorous ways. However, the show didn't know just how much of his home life was going to make it into the show. The show cast two great actors for Cory's parents (William Russ and Betsy Randle), but it was unclear how much they were actually going to be PART of the show's main plots, especially in the second season, as Cory's middle school friend, Topanga (Danielle Fishel) became a bigger part of the narrative and the show moved abruptly to high school, thus leaning on a more teen-centric show spotlighting Cory, his best friend Shawn (Rider Strong) and Topanga, along with Cory's cool older brother, Eric (Will Friedle), who would often have to bail Cory out of trouble in high school (and that, there, was another major reason to push Cory and friends to high school quickly, so that Cory and Eric could share a setting, as they went from having a four-year age gap to a two-year age gap, as I wrote about in the past in an Abandoned an' Forsaked).
In any event, into this rather large cast there was also Morgan (Lily Nicksay), Cory and Eric's little sister, who liked to play dolls and dress-up and thus contrasted from the testosterone-heavy attitude in the house. Morgan really was the odd character out, and Nicksay wasn't really enjoying herself, so after Season 2, she was allowed to leave the show and Morgan just wasn't mentioned in the first 13 episodes of Season 3.
Finally, in the 14th episode of Season 3, "A Kiss is More Than a Kiss," we met Lindsay Ridgeway, the new Morgan on the show. She enters the room and Cory notes that it seems like they haven't seen her in forever, and she replies, "That was the longest timeout I ever had!"
The new Morgan is less girly girl and more of a wiseacre who likes to mock her brothers. While never a MAJOR character, the show kept her around for the rest of the series. In a good bit soon after her return, Morgan complains to her mother that Cory talks to everyone but her, and her mother reminds her that things could be worse, as she wasn't even HERE before (she was in her room, wink wink nudge nudge). She agrees.
Very nice way of handling the transition of actresses.
Okay, folks, if you have suggestions for a future Meta-Messages, drop me a line at my brand-new, much easier to type out, e-mail address of brian@poprefs.com!