Playing TV Bingo With Wings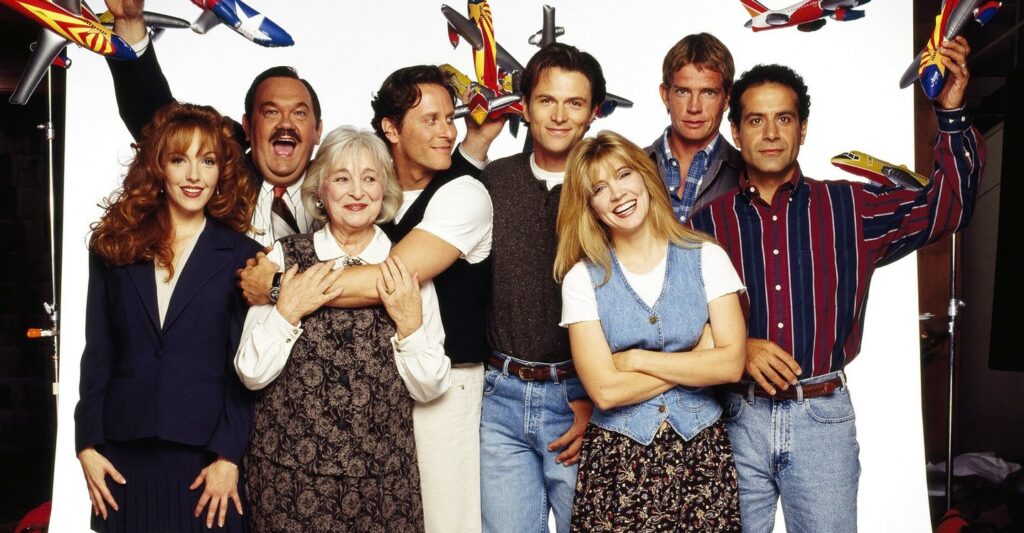 Today, in a delayed TV Bingo, we take a look at Wings.
You know the concept, I use a TV Bingo card (one for dramas and one for sitcoms) and I'll go through the episodes in order and see how quickly I hit a bingo. In case you don't know how bingo works, the idea is that you mark off a box (in traditional bingo, someone will draw ping pong balls with numbers and letters on them like a lottery machine) and when you check off five boxes in a row (whether left to right, up and down or diagonal) then that counts as a "bingo." Here, we'll be going episode-by-episode and seeing whether they match any of the boxes on our bingo card. When we hit five in a row, that's a "bingo"!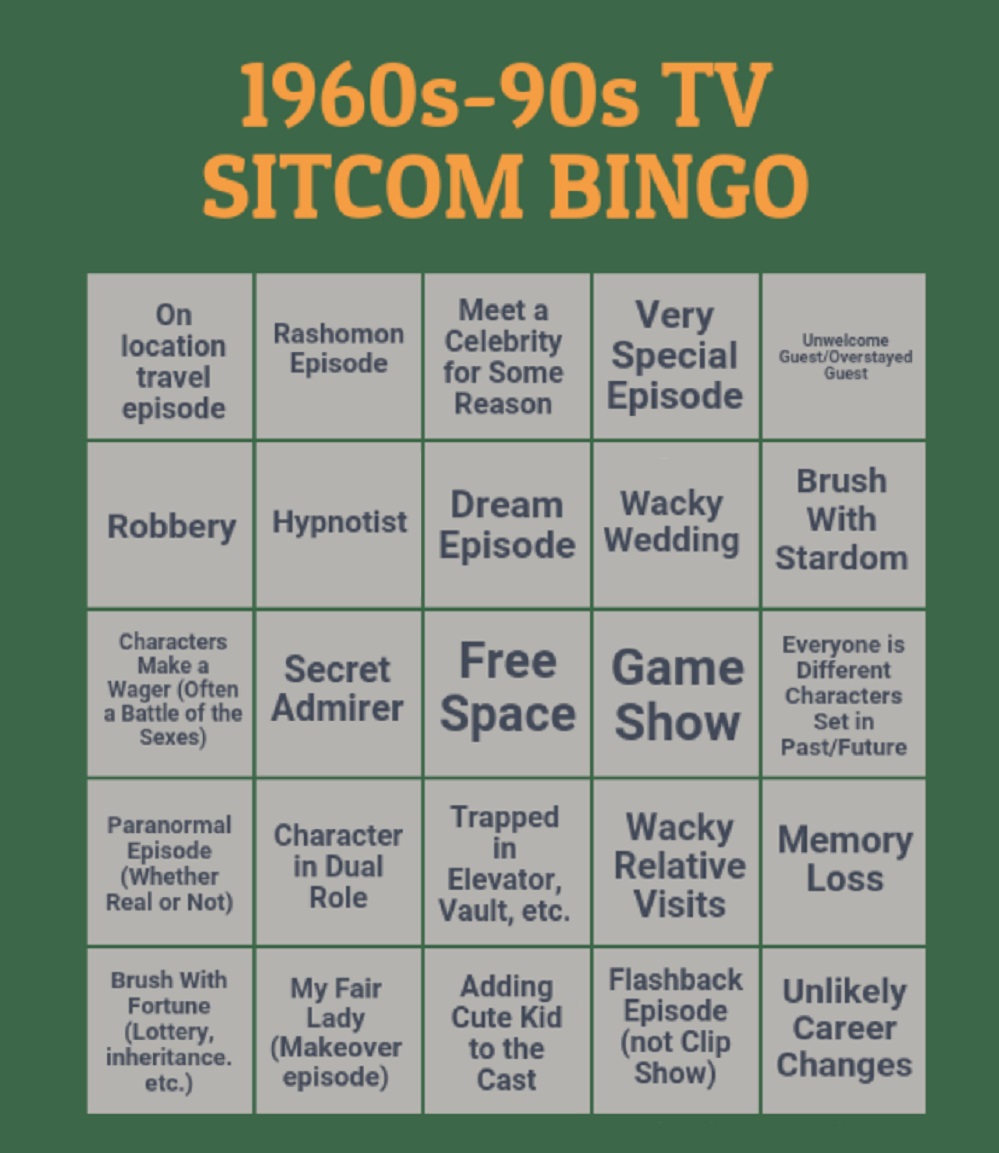 Today, we take a look at the sitcom, Wings, about the various workers at a small Nantucket airport (by the way, I don't normally comment on the Amazon links, but the complete Wings series is less than thirty dollars! Crazy cheap, right?).
Let's take a look!
Season 2's "Plane Nine from Nantucket" is a UFO episode.
Season 2's "Murder She Roast" sees Rebecca Schull play a killer on an America's Most Wanted-style show which makes Brian think that Fay (Rebecca Schull's main role) is secretly a murderer.
Season 3's "Try to Remember the Night He Dismembered" has Brian try to hypnotize Roy.
Season 3's "Divorce, American Style" reveals that Antonio secretly has feelings for Helen.
Season 3's "Stew in a Stew" has a flashback to how Joe and Fay first met.
Season 3's "Take My Life, Please" sees Helen try to become a stand-up comedian.
Season 4's "Two Jerks and a Jill" sees Brian and Joe bet who can get a date with Alex first.
Season 4's "What the Cabbie Saw" involves a robbery (with Antonio testifying against the robber).
Season 4's "I Love Brian" has Clint Black guest star after Brian claims he's friends with him.
Season 4's "The Houseguest" has Helen put up Carlton Blanchard until his ankle heals after falling down her steps, because she is afraid he'll sue her otherwise.
Season 6's "If It's Not One Thing, It's Your Mother" sees Helen and Casey's wacky mother visit.
Season 6's "A House to Die For" involves a Brady Bunch dream.
Season 6's "Here It Is: The Big Wedding" is Joe and Helen's wacky wedding.
In the final episode of the series, "Final Approach," the gang discovers the $250,000 that Joe and Brian's dad hid years ago.
Wow, a bingo in the series finale! Wild!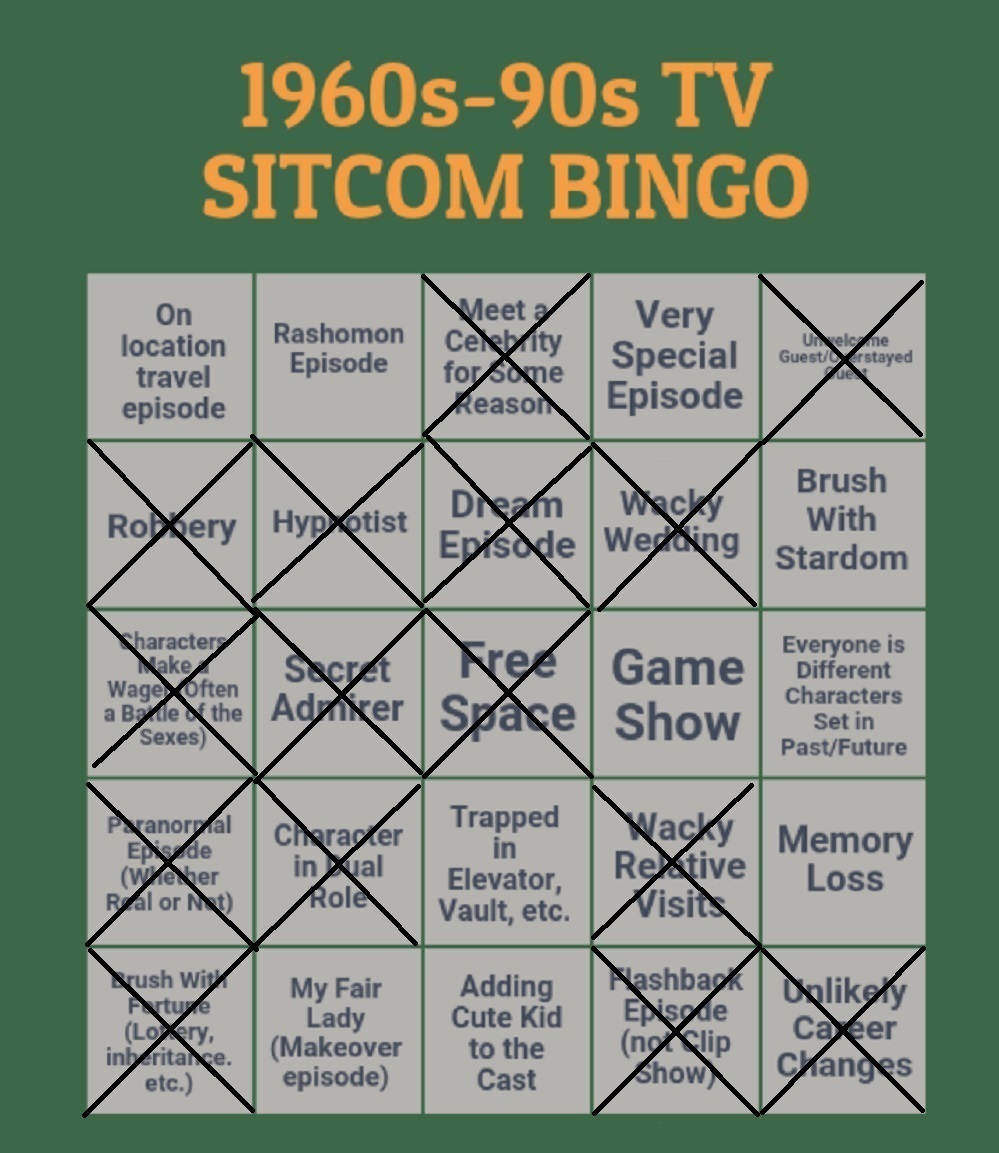 Feel free to suggest other shows for me to cover in future TV Bingos at brian@popculturereferences.com!