Playing TV Bingo With Empty Nest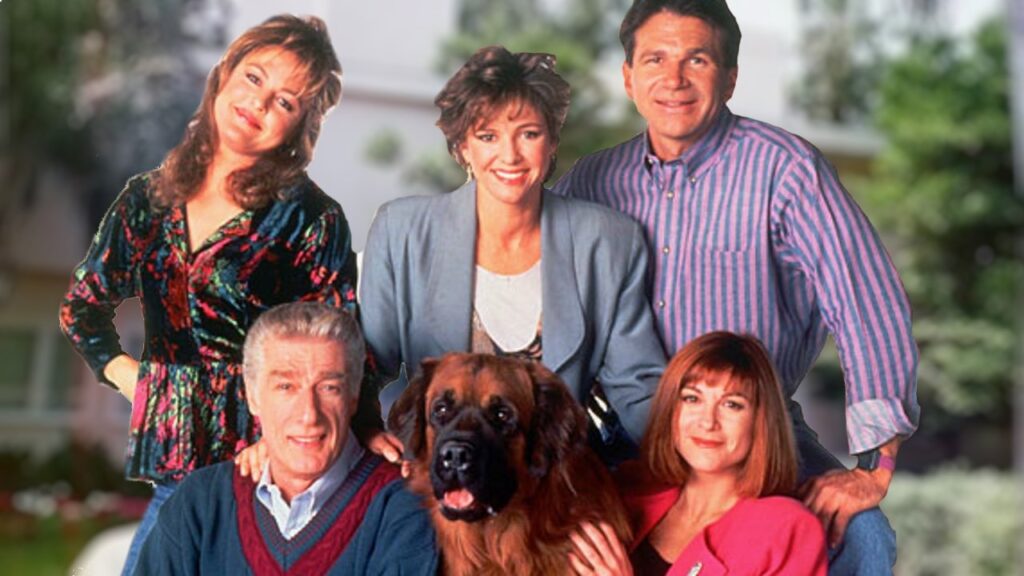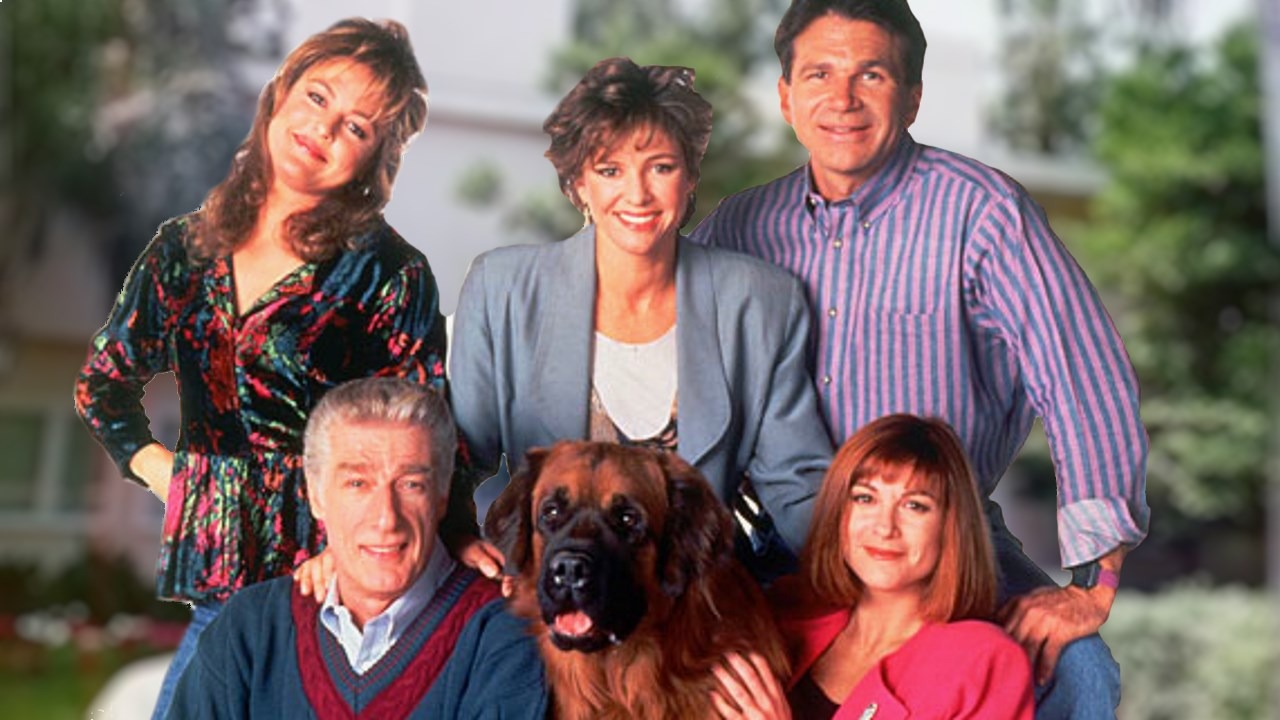 Today, as part of TV Bingo Tuesday, we play TV Bingo with Empty Nest!
You know the concept, I use a TV Bingo card (one for dramas and one for sitcoms) and I'll go through the episodes in order and see how quickly I hit a bingo. In case you don't know how bingo works, the idea is that you mark off a box (in traditional bingo, someone will draw ping pong balls with numbers and letters on them like a lottery machine) and when you check off five boxes in a row (whether left to right, up and down or diagonal) then that counts as a "bingo." Here, we'll be going episode-by-episode and seeing whether they match any of the boxes on our bingo card. When we hit five in a row, that's a "bingo"!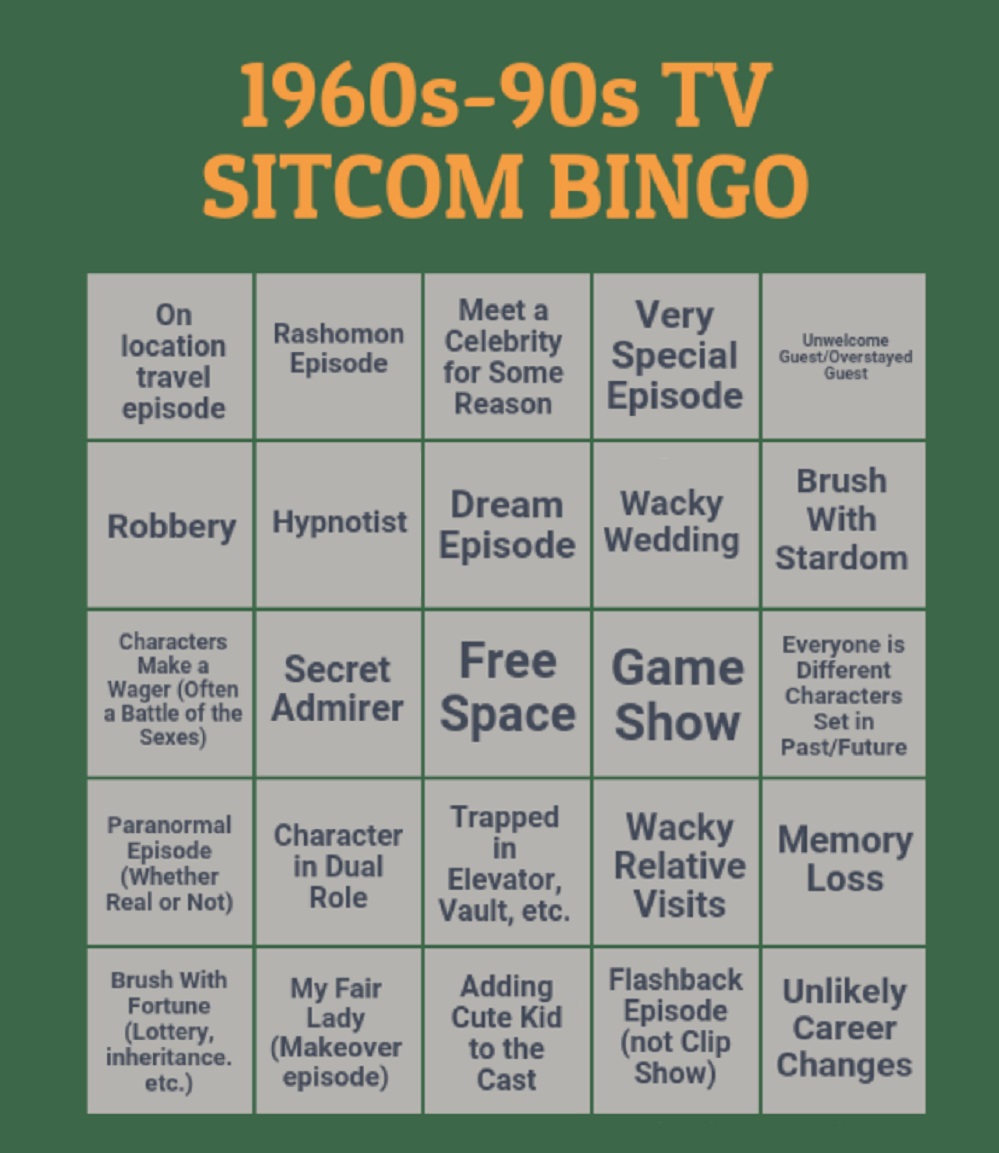 Today, based on a suggestion from my wife, Meredith, I will take a look at Empty Nest, the sitcom spinoff of Golden Girls about Harry, a widower played by Richard Mulligan (who won a Best Actor Emmy for the role), whose two adult daughters (Carol and Barbara) eventually move back in with him. He was a doctor and his wacky nurse, Laverne, was a major character on the series (which led to a spinoff called Nurses).
Let's take a look!
Season 1's "Father of the Bride" has a wacky wedding (that didn't happen) when Harry's daughter, Barbara, calls off her wedding to a surgeon.
Season 1's "My Sister, My Friend" has Harry bet his daughters that they can't go a month without fighting.
Season 1's finale, "A Life in the Day," I think counts as "A Very Special Episode" (Harry sees five patients and we see that they are actually all the same patient at different points in his life).
Season 2's "On the Interpretation of Dreams" is a, well, you know, dream episode.
Season 2's "Rambo of Neiman Marcus" sees Carol foil an armed robbery instead of her police officer sister.
Season 2's "Complainin' in the Rain" is a Rashomon episode (Harry and Laverne have different recollections of how she was hired). It is also a flashback episode, since it goes back to when Laverne was first hired (I know that Rashomon episodes inherently involve flashbacks, but I mean flashbacks to a number of years earlier, unlike the standard Rashomon setup of a recent event).
I guess Season 3's "Lessons" counts as a secret admirer (Barbara gets one when she goes undercover at a school).
Season 3's "The Last Temptation of Laverne" has Laverne visited by her wacky aunt (played, somehow, by Doris Roberts. That's some range!).
Season 4's "Food for Thought" sees Carol go from working for the library to being a caterer. That's an unlikely career choice.
Season 4's "Country Weston" has Garth Brooks offer Barbara a job on his security team.
Season 4's "Dr. Weston and Mr. Hyde" involves the belief that the full moon occurring on Leap Day (the episode aired on Leap Day, 1992) was somehow affecting Harry's personality. Sounds like paranormal to me!
In Season 4's "Roots," Mulligan plays a butler when the family travels to England to pursue their roots.
Season 5's "Take My Garage, Please" introduces a new character, Patrick, who moves into Harry's garage, much to Harry's dismay (hence "Unwelcome guest").
Season 6's "Charley's Millions" sees Charley seemingly inherit a whole lot of money.
And we finally have a bingo!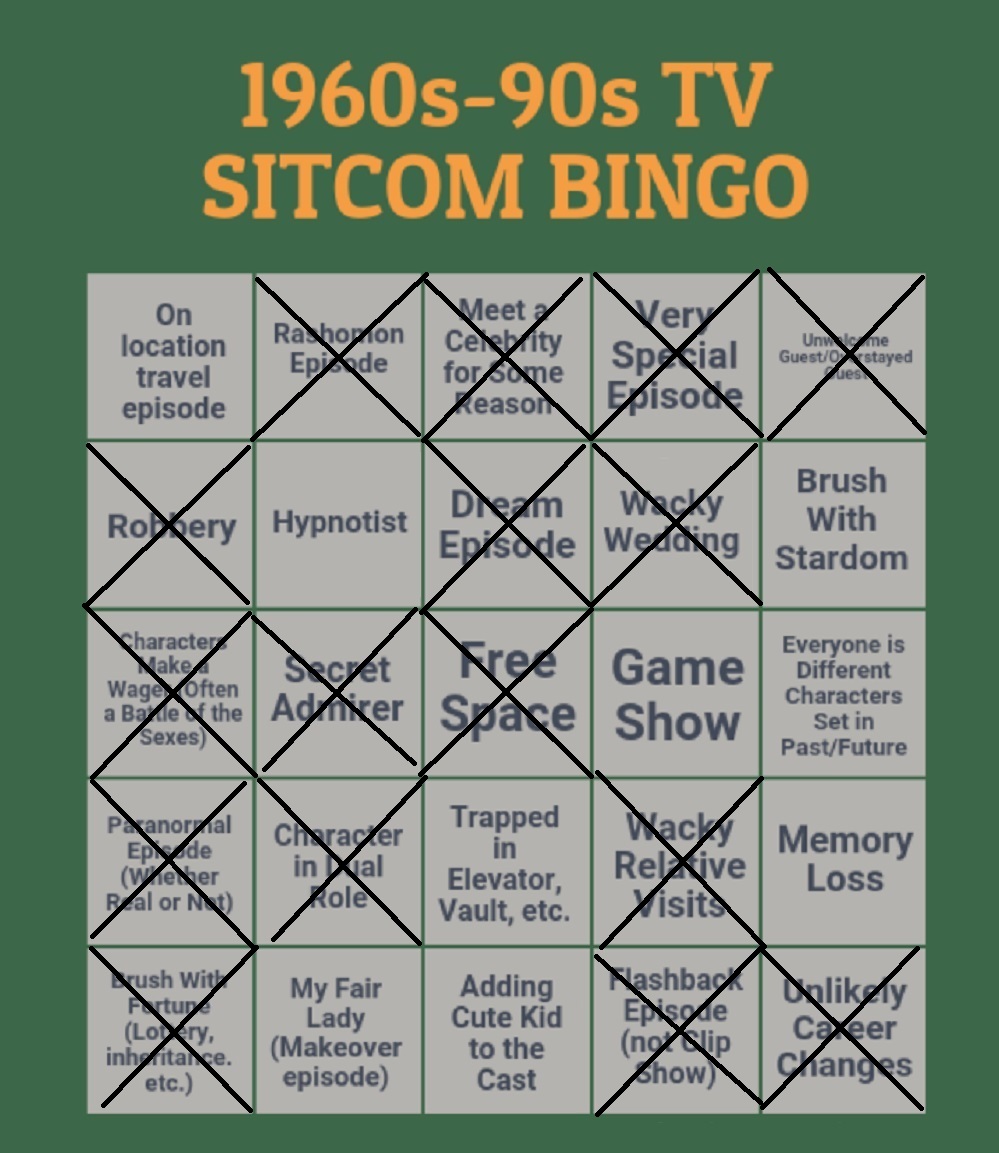 That took WAY too long!
If anyone has a suggestion for a future show to play TV Bingo with, drop me a line at brian@popculturereferences.com!