Playing TV Bingo With Full House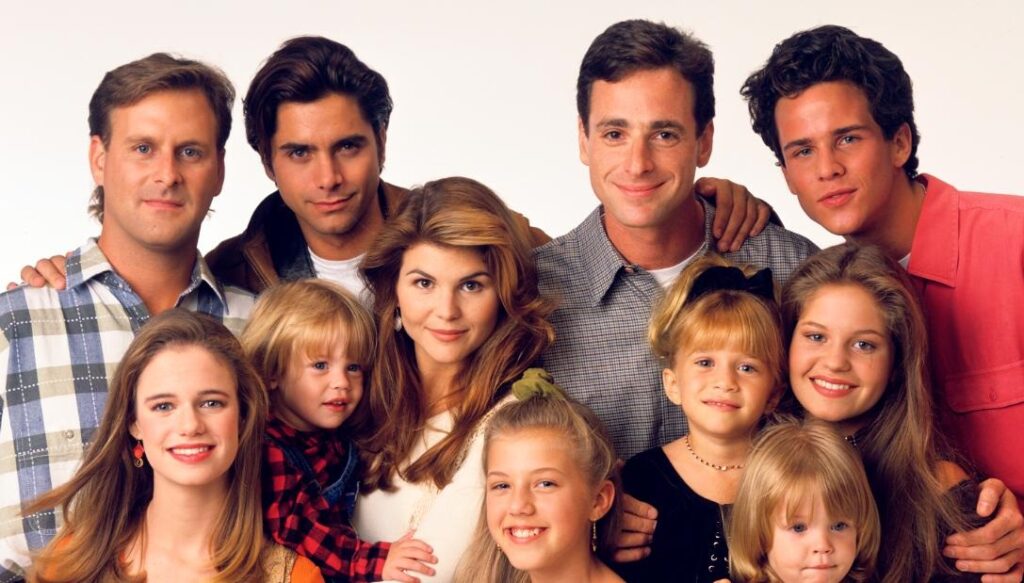 Today, in a delayed TV Bingo, we take a look at Full House.
You know the concept, I use a TV Bingo card (one for dramas and one for sitcoms) and I'll go through the episodes in order and see how quickly I hit a bingo. In case you don't know how bingo works, the idea is that you mark off a box (in traditional bingo, someone will draw ping pong balls with numbers and letters on them like a lottery machine) and when you check off five boxes in a row (whether left to right, up and down or diagonal) then that counts as a "bingo." Here, we'll be going episode-by-episode and seeing whether they match any of the boxes on our bingo card. When we hit five in a row, that's a "bingo"!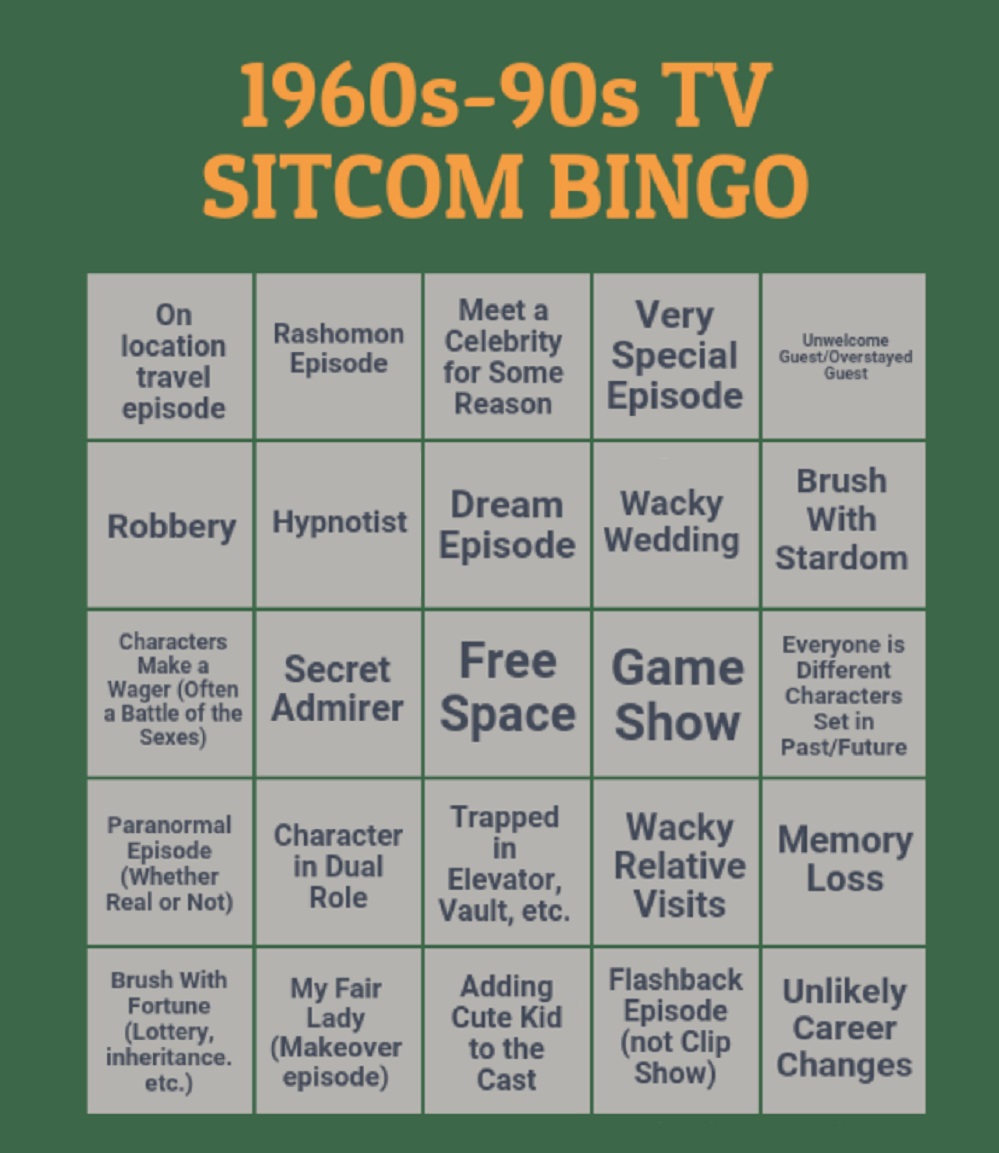 Today, in honor of the late Bob Saget, we take a look at the long-running family sitcom, Full House, where Saget played a single father raising three girls with the help of his late wife's younger brother and the longtime best friend of Saget's character.
Let's take a look!
You can make an argument for Season 1's "The Return of Grandma" for Wacky Relative or Unwelcome Guest, but I don't think they really WERE unwelcome and they weren't particularly wacky. I'm sure the show will have more opportunities as we go along.
Season 1's "Jesse's Girl" was a Rashomon episode (that must be some sort of record for fastest Rashomon episode).
Season 1's "But Seriously, Folks" has Phyllis Diller play a key role in the episode.
Season 1's "The Seven-Month Itch" (Part 1) is a dream episode.
Season 2's "It's Not My Job" sees Jesse and Joy start an unlikely advertising company.
I think Season 2's "Beach Boy Bingo" counts as an On-Location Travel episode…
Season 2's "Our Very First Christmas Show" is one of those "Santa Claus is real" episodes that I hate, but I guess counts as paranormal.
Season 2's "Pal Joey" is a flashback episode.
Season 2's "Luck Be a Lady" (Part 1)" sees Joey seemingly win $100,000 until it turns out that DJ actually pulled the level on the slot machine, thus violating the win.
Season 3's "Granny Tanny" sees Danny's mother almost move in permanently, so I think "Overstayed Guest" works there (by the way, so far, none of the relative visits have really struck me as "Wacky relative visits" yet).
I guess Star Search was a game show, technically, right? So Season 3's "Star Search" checks off that box (you could argue it's a brush with fame, as well, but I think that'd only count if Joey had won the episde).
Season 3's "The Greatest Birthday on Earth" sees Jesse and the girls trapped in a gas station.
I think Season 3's "Aftershocks" counts as a "Very Special Episode," as it deals with the PTSD that kids in the San Francisco area had to deal with when the big earthquake hit.
Okay, and that's a bingo!