Playing TV Bingo With Hill Street Blues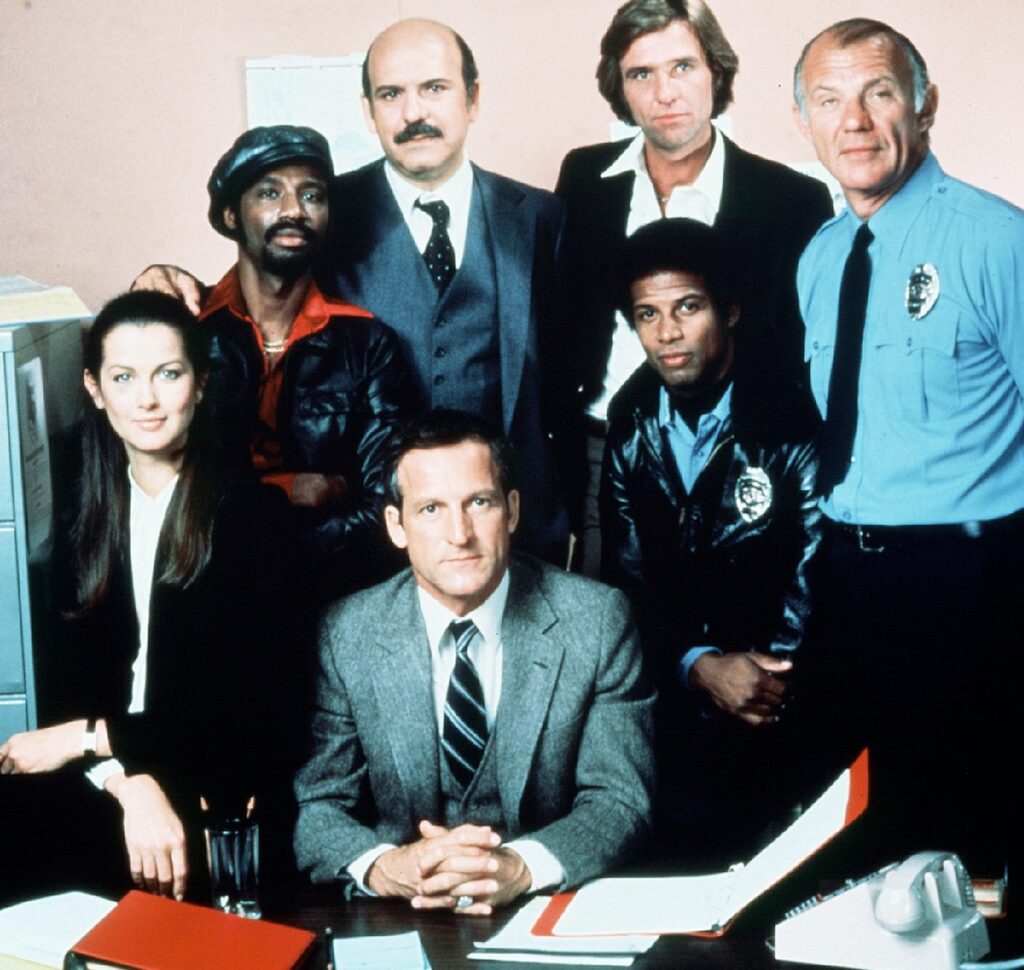 Today, as part of TV Bingo Tuesday, we play TV Bingo with Hill Street Blues!
You know the concept, I use a TV Bingo card (one for dramas and one for sitcoms) and I'll go through the episodes in order and see how quickly I hit a bingo. In case you don't know how bingo works, the idea is that you mark off a box (in traditional bingo, someone will draw ping pong balls with numbers and letters on them like a lottery machine) and when you check off five boxes in a row (whether left to right, up and down or diagonal) then that counts as a "bingo." Here, we'll be going episode-by-episode and seeing whether they match any of the boxes on our bingo card. When we hit five in a row, that's a "bingo"!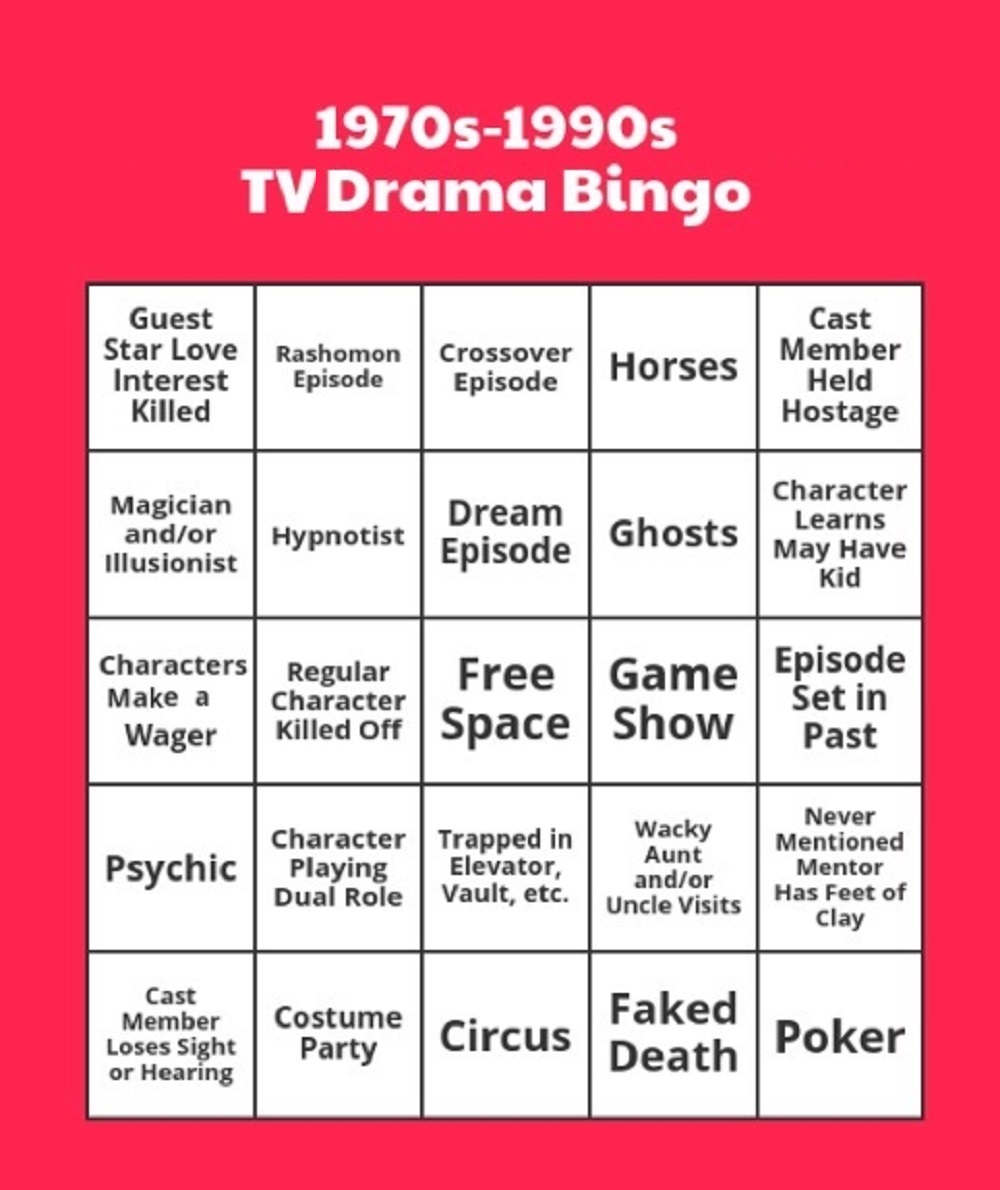 This time, my pal, Kelvin Childs, not only SUGGESTED the acclaimed 1980s police drama about the lives of the various officers and detectives at Hill Street Station on Hill Street Blues, he actually sent me the episodes that matched each of the boxes, so that made things quite easy for me! So here we go!
In Season 2's "Freedom's Last Stand," Bates represents the Precinct in a police poker tournament.
Season 3's "Santaclaustrophobia" has the group dress up in costumes for a charity party.
The opener of Season 4, "Here's Adventure, Here's Romance," involves a lunatic who thinks he is the actor who plays the Cisco Kid, complete with his trusty steed.
In Season 4's "Grace Under Pressure," Phil Esterhauz dies while making love to his paramour, Grace Gardner (the real life actor, Michael Conrad, was near death at the time).
Season 4's "Lucky Ducks" has Calletano appear on a game show.
Season 4's finale, "Eva's Braun," has the characters make a wager to get money for Andy's wedding and Belker gets held hostage.
In Season 5's "Queen for a Day," Goldblume's girlfriend, Gina (guest star Meg Tilly) is murdered in front of him.
In Season 6's "Remembrance of Hits Past," we see the story of everyone's life before the first episode.
And that's a bingo!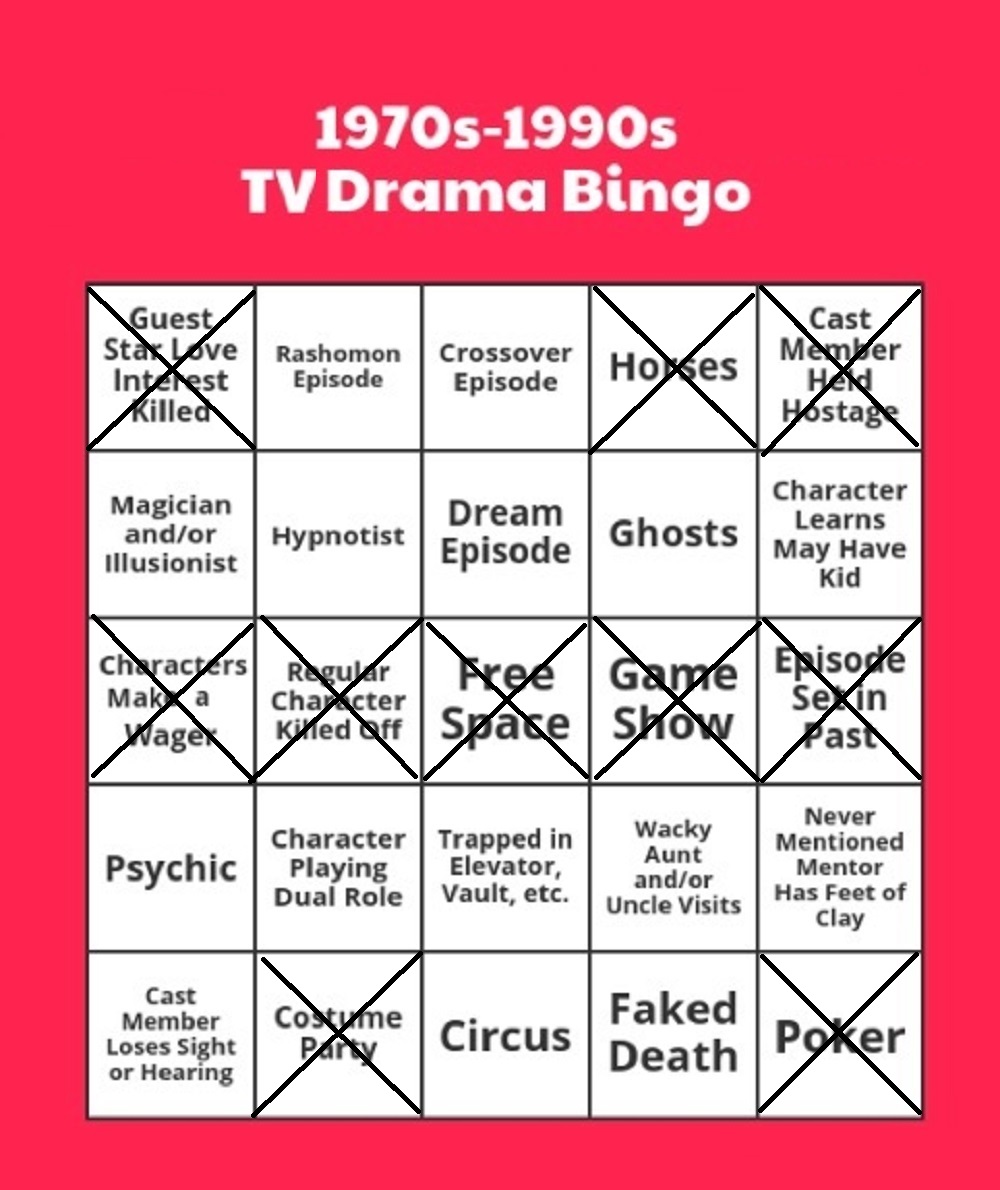 It's fascinating how the show deftly avoided the most notable cliches for a number of seasons and then just started rattling them off in Season 6.
Thanks for the suggestion and the answers, Kelvin!
Everyone else, feel free to suggest other shows you'd like to see us play TV Bingo with by e-mailing me at brian@popculturereferences.com