Playing TV Bingo With Gilligan's Island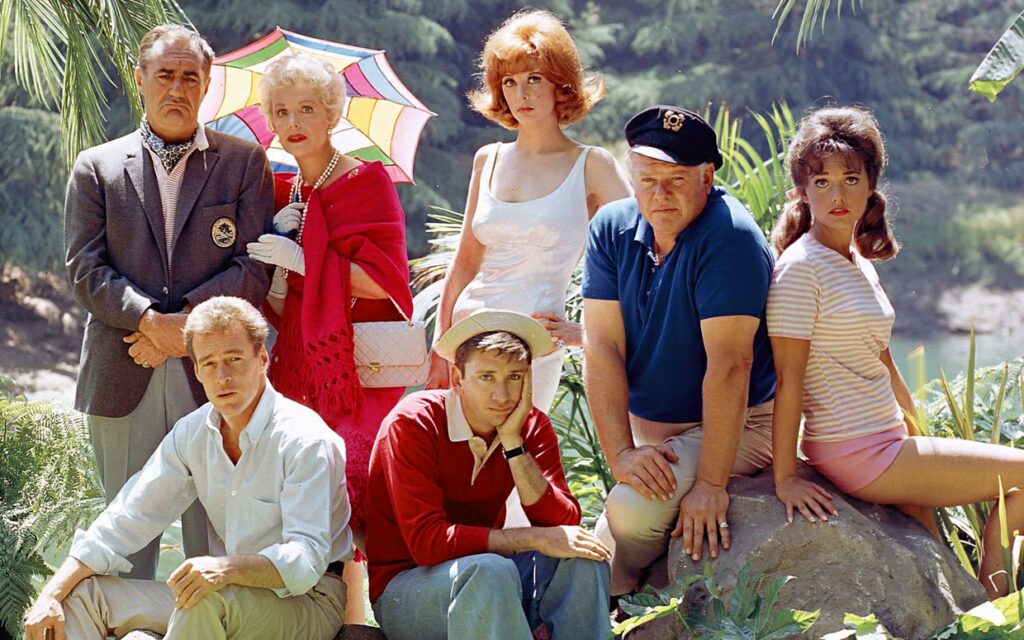 Today, as part of TV Bingo Tuesday, we play TV Bingo with Gilligan's Island!
You know the concept, I use a TV Bingo card (one for dramas and one for sitcoms) and I'll go through the episodes in order and see how quickly I hit a bingo. In case you don't know how bingo works, the idea is that you mark off a box (in traditional bingo, someone will draw ping pong balls with numbers and letters on them like a lottery machine) and when you check off five boxes in a row (whether left to right, up and down or diagonal) then that counts as a "bingo." Here, we'll be going episode-by-episode and seeing whether they match any of the boxes on our bingo card. When we hit five in a row, that's a "bingo"!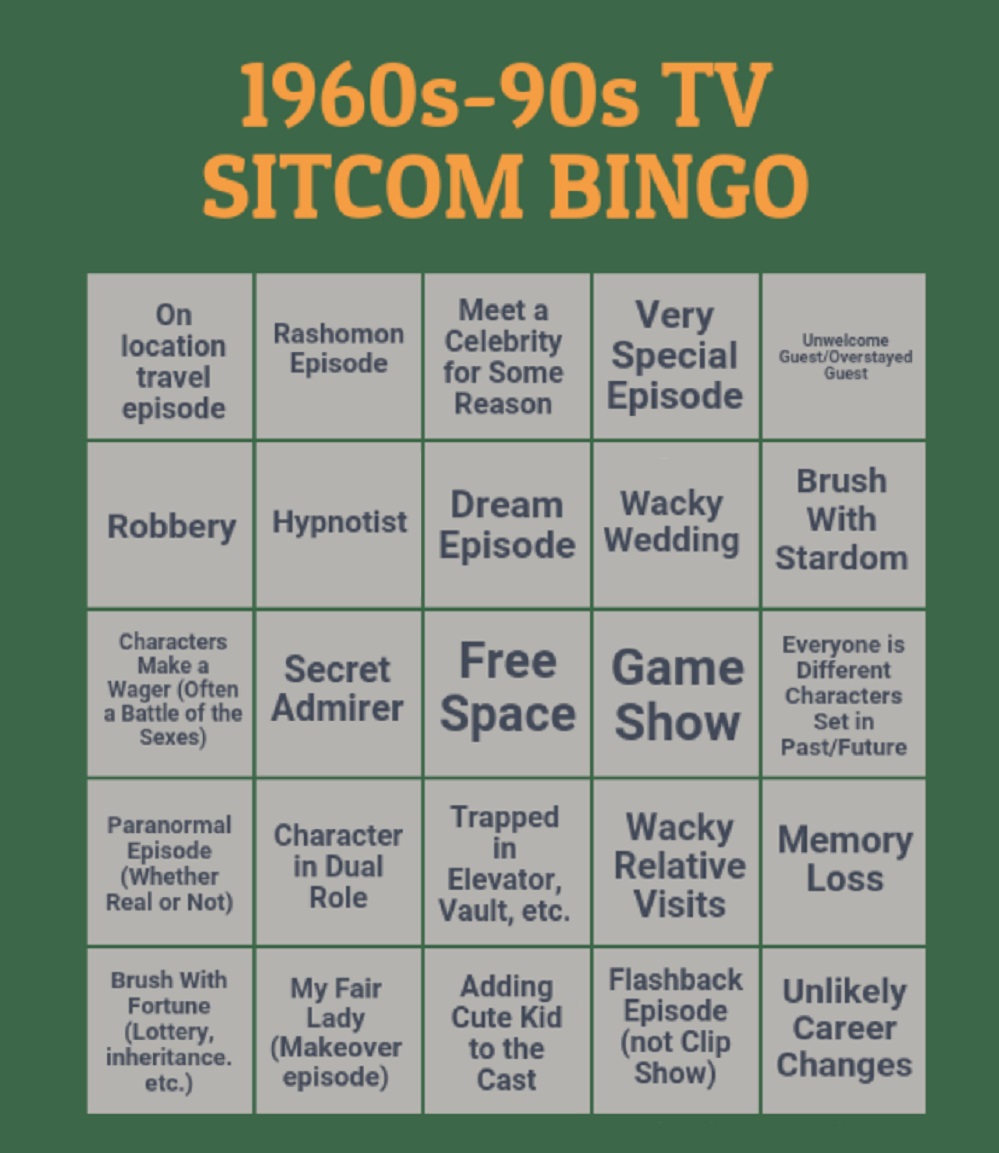 Today, based on a suggestion by reader Rob S., we check out the famous sitcom about a group of strangers stranded on a remote island together following a shipwreck, Gilligan's Island
Let's take a look!
Season 1's "Voodoo Something to Me" involved a voodoo plot, but really, there were TONS of paranormal episodes of Gilligan's Island.
Season 1's "Sound of Quacking" involves a dream sequence.
Season 1's "The Big Gold Strike" involves them seemingly striking gold (which is weird to have a "strike it rich" plot when one of the characters is a millionaire already)
Season 1's "Birds Gotta Fly, Fish Gotta Talk" is technically a flashback episode, using footage from the original pilot of the series.
Season 1's "Three Million Dollars More or Less" sees Gilligan winning $3 million wagering with Mr. Howell.
Season 1's "Big Man on Little Stick" involves a surfer getting memory loss when he returns from the island (he surfed there on a tsunami…somehow).
Season 1's "Forget Me Not" has the Skipper have amnesia, which they help cure through hypnosis.
Season 1's "Diogenes, Won't You Please Go Home?" is not only a Rashomon episode, it even involved a Japanese character!
I think Season 2's "Erika Tiffany Smith to the Rescue" counts as a Secret Admirer episode, as the Skipper is a secret admirer of the socialite who lands on the island (although she only has eyes for the Professor). If not, "The Postman Cometh" a couple of episodes later also has Secret Admirer aspects to it. Season 3 had an episode specifically called "Lovey's Secret Admirer."
Season 2's "Will the Real Mr. Howell Please Stand Up?" has Jim Backus play both Mr. Howell and a man pretending to be Howell.
Season 3's "All About Eva" involves a makeover of a bookish librarian until she looks like Ginger (Tina Louise playing a dual role).
And that's a bingo!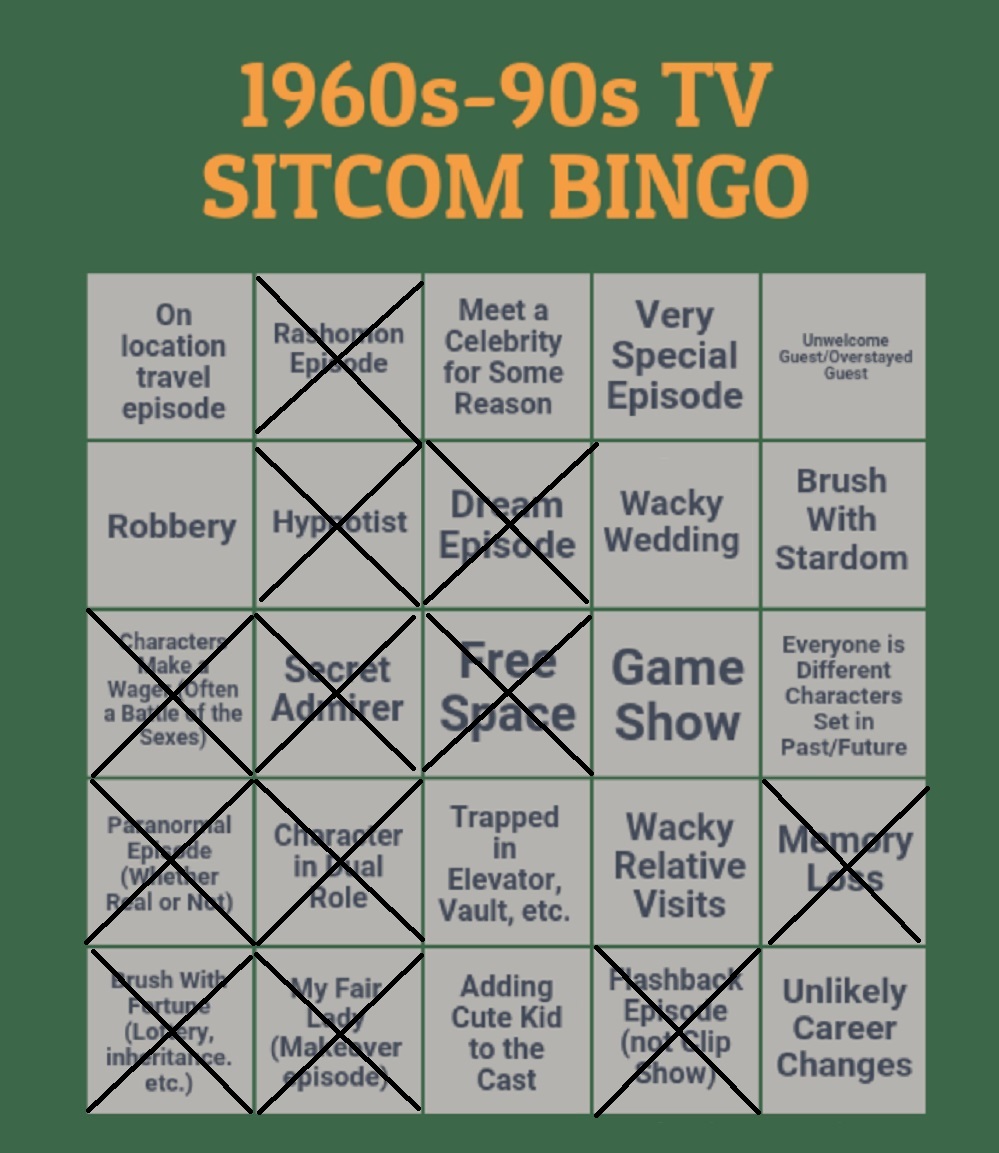 Feel free to suggest other shows you'd like to see us play TV Bingo with by e-mailing me at brian@popculturereferences.com