Playing TV Bingo With Simon & Simon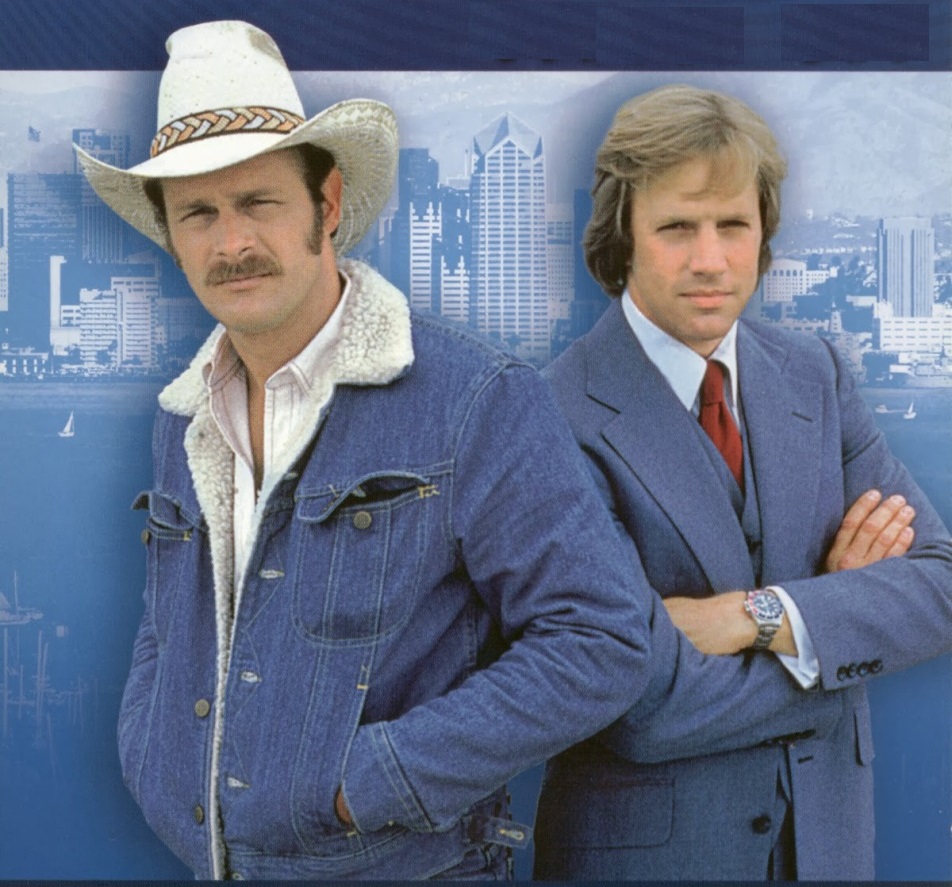 Today, we play TV Bingo with Simon & Simon!
You know the concept, I use a TV Bingo card (one for dramas and one for sitcoms) and I'll go through the episodes in order and see how quickly I hit a bingo. In case you don't know how bingo works, the idea is that you mark off a box (in traditional bingo, someone will draw ping pong balls with numbers and letters on them like a lottery machine) and when you check off five boxes in a row (whether left to right, up and down or diagonal) then that counts as a "bingo." Here, we'll be going episode-by-episode and seeing whether they match any of the boxes on our bingo card. When we hit five in a row, that's a "bingo"!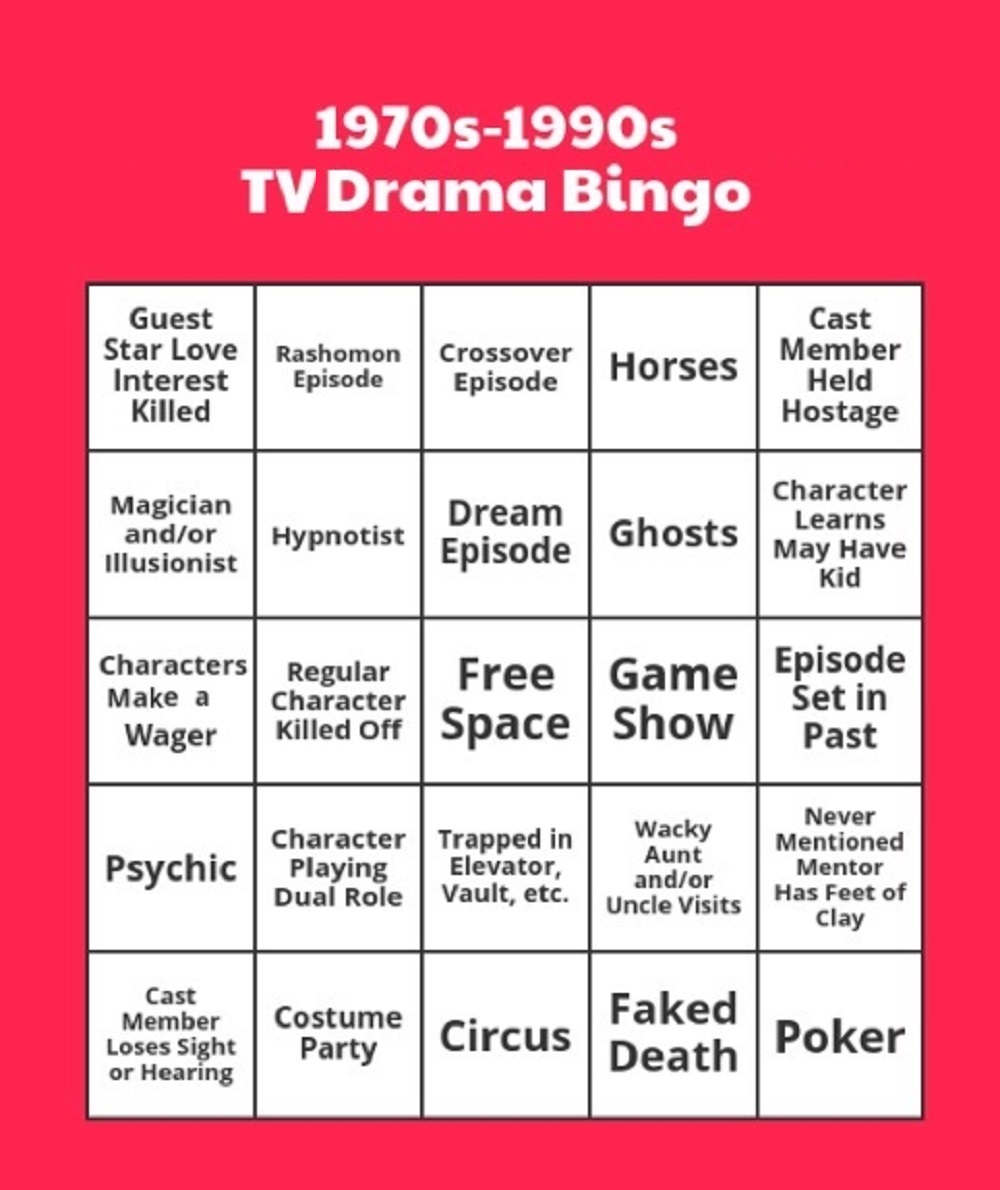 The first show we're doing this with is Simon & Simon, the 1980s TV drama about mismatched brother private detectives, Rick and AJ Simon.
Let's look!
The opening episode of Season 2, "Emeralds Are Not a Girl's Best Friend: Part 2," is a crossover with Magnum P.I
The third episode of Season 2, "Guessing Game," involves a psychic.
The seventh episode of Season 2, "Sometimes Dreams Come True," involves a character having lucid dreams.
The two-hour episode of Season 2, "Pirate's Key," involves a flashback to an adventure of the Simons.
The opening episode of Season 3, "Grand Illusion," involves a magician/illusionist.
Season 3's "Bloodlines" involves a horse farm (and Rick riding a horse in a pivotal moment).
The opening episode of Season 4, "C'est Simon," sees their mother kidnapped and held hostage.
Season 4's "Revolution #9 1/2" has the Simons' wacky uncle visit.
In Season 5's "Family Forecast," the Simons go on a Family Feud-like game show.
Season 5's "The Third Eye," has a plot involving Downtown Brown taking down some bad guys at a circus.
Season 8's ""Simon & Simon, Jr." reveals a hidden son of Rick.
Huh, I really don't think the show completed a Bingo. Wow, that's kind of fascinating. I actually sort of like that, as it means that this might be a real challenge and not just a foregone conclusion in the future!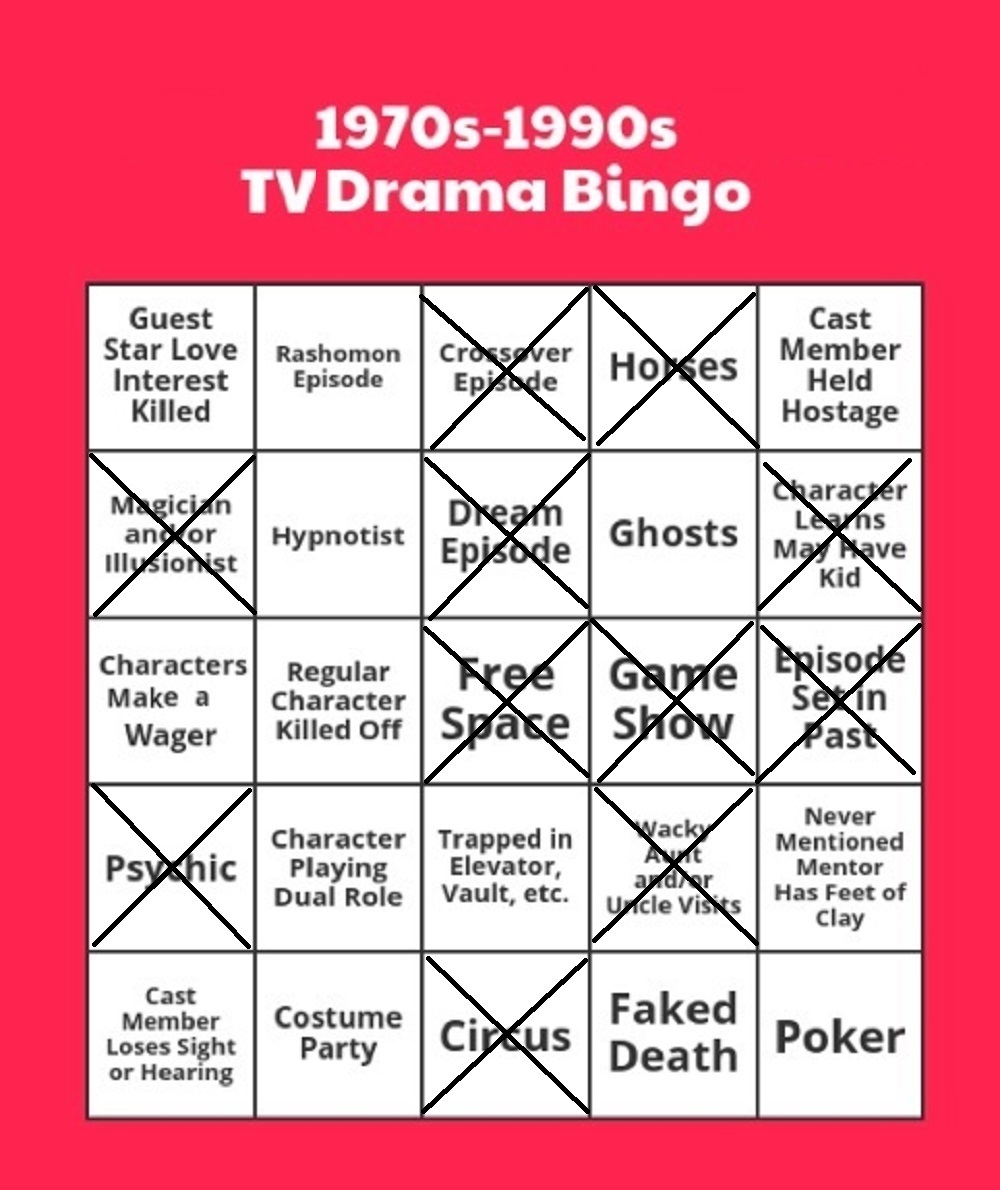 I'll do a sitcom one later today! Maybe I'll make it a Tuesday thing going forward, Tuesday TV Bingo, one Drama and one Sitcom!
Feel free to suggest other shows you'd like to see us play TV Bingo with by e-mailing me at brian@popculturereferences.com