Playing TV Bingo With Baywatch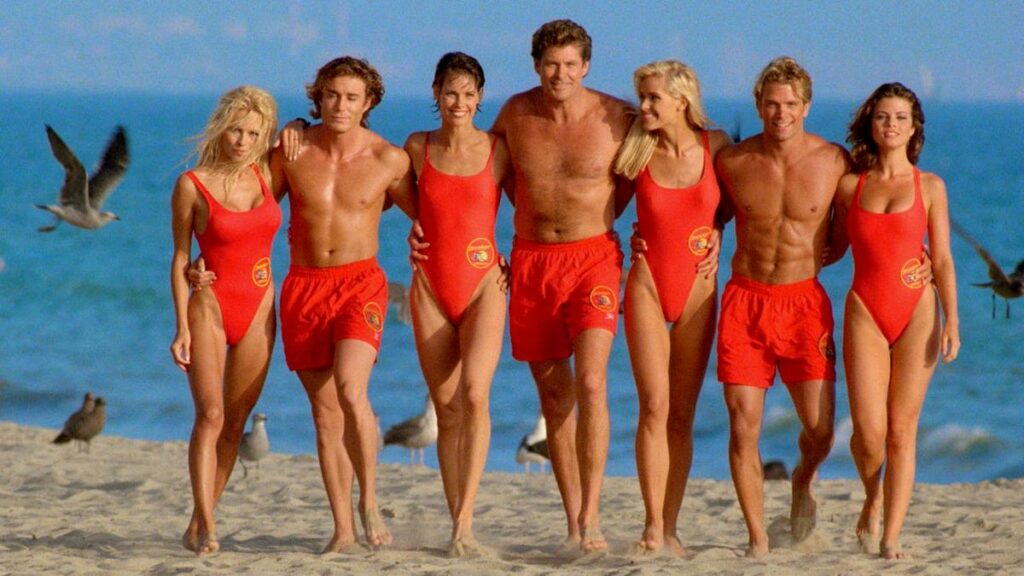 Today, we play TV Bingo with Baywatch!
You know the concept, I use a TV Bingo card (one for dramas and one for sitcoms) and I'll go through the episodes in order and see how quickly I hit a bingo. In case you don't know how bingo works, the idea is that you mark off a box (in traditional bingo, someone will draw ping pong balls with numbers and letters on them like a lottery machine) and when you check off five boxes in a row (whether left to right, up and down or diagonal) then that counts as a "bingo." Here, we'll be going episode-by-episode and seeing whether they match any of the boxes on our bingo card. When we hit five in a row, that's a "bingo"!
Here is the 1970s-1990s drama card…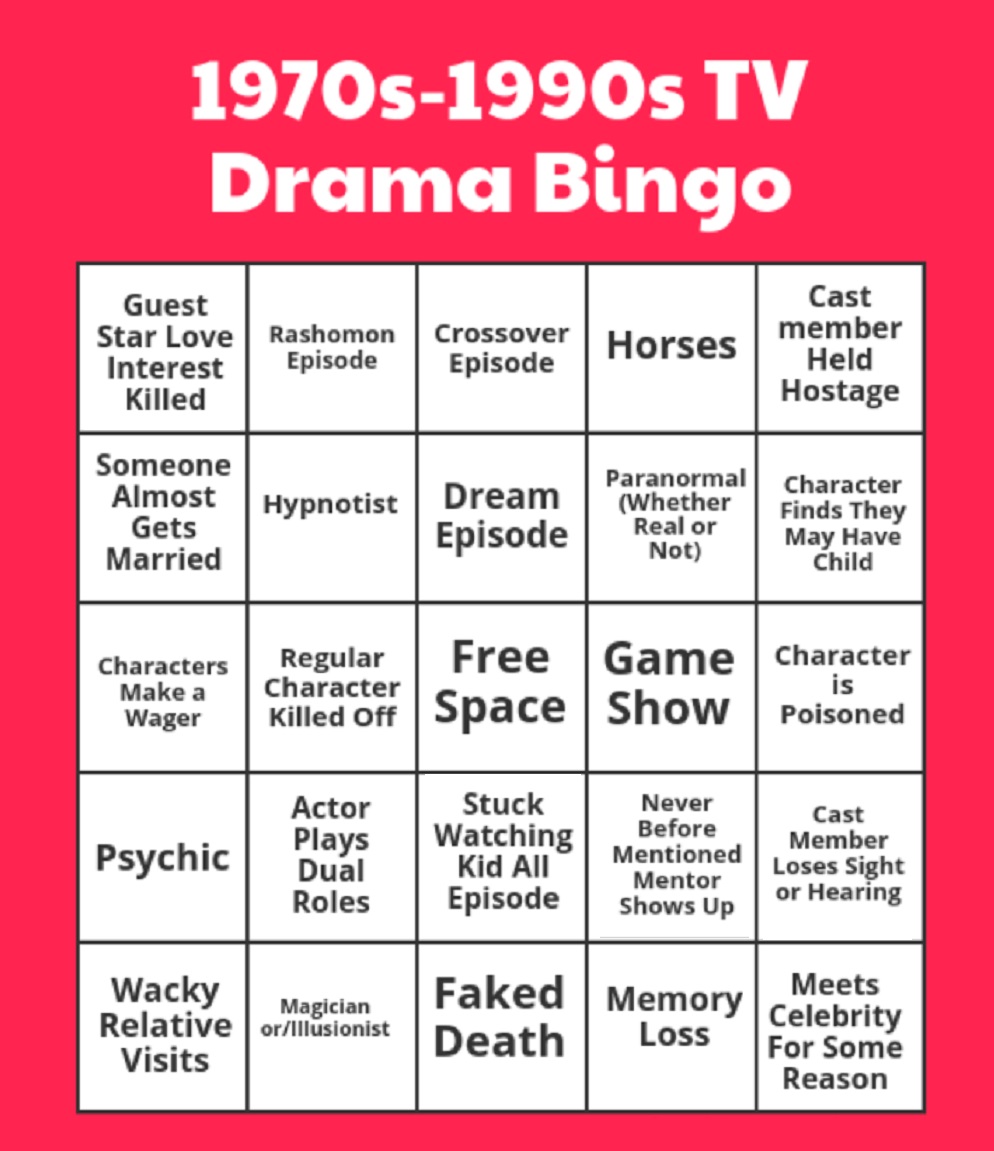 Today, with Pamela Anderson back in the news because of Pam and Tommy, I thought I'd take a look at the long-running syndicated (well, syndicated after it was canceled by NBC following its first season) drama, Baywatch, about a group of lifeguards in Los Angeles.
Let's take a look!
Season 1's "Eclipse" involves Eddie thinking he saw a ghost.
Season 1's "Shark Derby" kills off Jill.
Season 2's "Fabulous Buchannon Boys" saw Mitch's reckless brother visit with his equally irresponsible son.
Season 2's "Now Sit Right Back and You'll Hear a Tale" is both a dream episode and really a crossover episode, as the lifeguards rescue Gilligan and Mary Ann from Gilligan's Island.
Season 4's "Tentacles: Part 1" sees Matt and Slade have a surfing wager.
Season 4's "Tower of Power" has a magician in it.
Season 4's "The Child Inside" guest-stars Mary Lou Retton.
Season 4's "Mirror, Mirror" has Mitch get held hostage (by a pre-Matrix Carrie-Anne Moss).
Season 5's "Aftershock" almost sees Mitch get remarried.
Season 6's "Sweet Dreams" has Logan think that a baby left at his tower is his kid.
Season 6's "Forbidden Paradise, Part I" saw Matt get poisoned.
Season 8's "To the Max" has Lani lose her hearing.
And that's a bingo!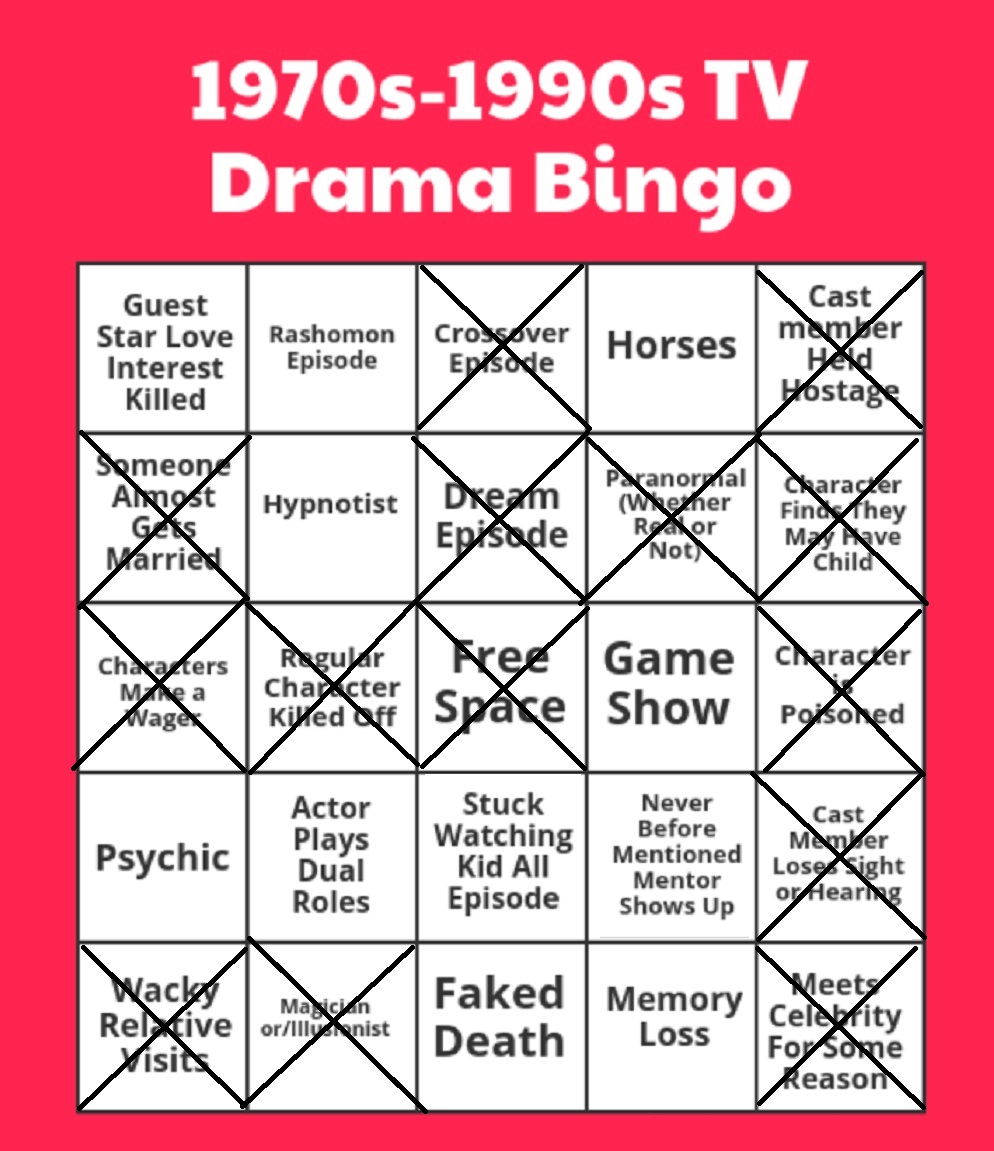 I legit can't believe it took until season EIGHT before I hit a bingo!
Okay, folks, feel free to send in suggestions for future TV Bingos!