Playing TV Sitcom Bingo With M*A*S*H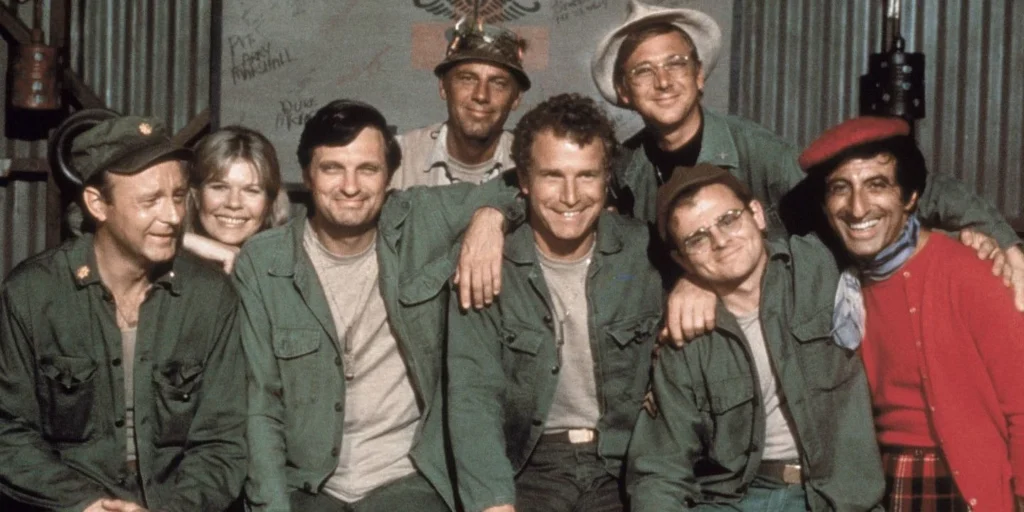 Today, as part of TV Bingo Tuesday, we play TV Bingo with M*A*S*H!
You know the concept, I use a TV Bingo card (one for dramas and one for sitcoms) and I'll go through the episodes in order and see how quickly I hit a bingo. In case you don't know how bingo works, the idea is that you mark off a box (in traditional bingo, someone will draw ping pong balls with numbers and letters on them like a lottery machine) and when you check off five boxes in a row (whether left to right, up and down or diagonal) then that counts as a "bingo." Here, we'll be going episode-by-episode and seeing whether they match any of the boxes on our bingo card. When we hit five in a row, that's a "bingo"!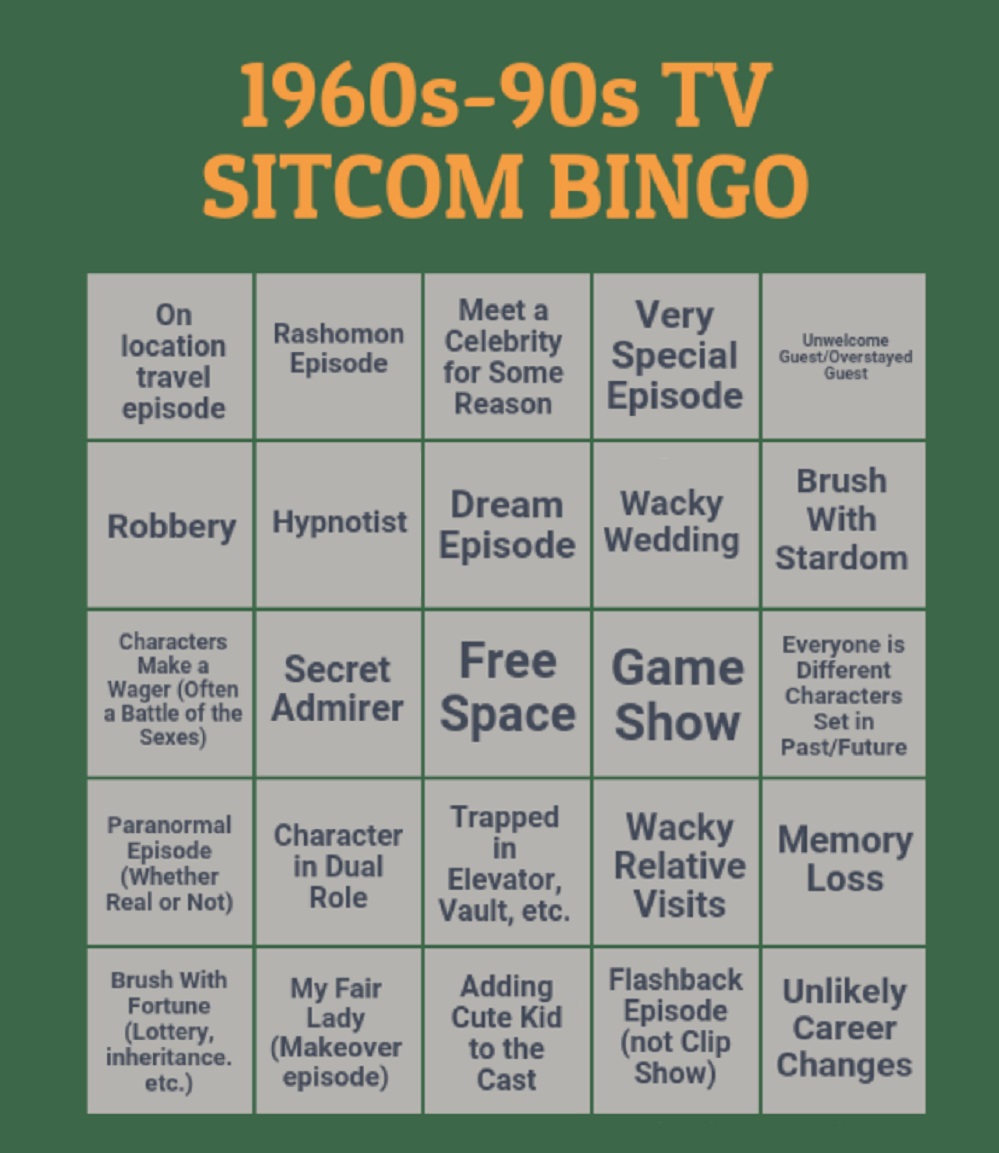 Today, based on a suggestion from my old friend, Nura, we'll spent TV Bingo Tuesday doing the legendary series, M*A*S*H, as both a sitcom bingo AND as a drama bingo, since M*A*S*H was sort of a little bit of one and a little bit of the other. M*A*S*H, of course, was about a group of surgeons and nurses in a mobile army surgical hospital during the Korean War. Because of the inherent drama of the show, it really could sort of fit as a sitcom OR as a drama. So I'll use BOTH bingo cards today! We'll start with sitcoms!
Let's begin!
This one is tricky, but M*A*S*H was INHERENTLY filmed on location, so I'm just checking that one right off the bat.
Season 1's "Requiem for a Lightweight" involves a wager.
I think Season 1's "Yankee Doodle Doctor," about a movie being made about the doctors counts as a "brush with fame."
Season 1's "I Hate a Mystery" involved a number of robberies.
I thin Season 1's "Dear Dad" counts as the first "Very Special Episode" of M*A*S*H, but I could see the argument that it came sooner in the first season.
I think Season 1's "Major Fred C. Dobbs" counts as a brush with fortune, as Frank believes he has struck gold in the hills near their camp.
I guess Season 2's "Operation Noselift" would count as a makeover episode, right?
Season 3's "Bombed" has Trapper and Hot Lips trapped in a supply closet together.
Season 4's "The Novocaine Mutiny" was a Rashomon episode.
Season 5's "Exorcism" is a paranormal episode.
And that's a bingo!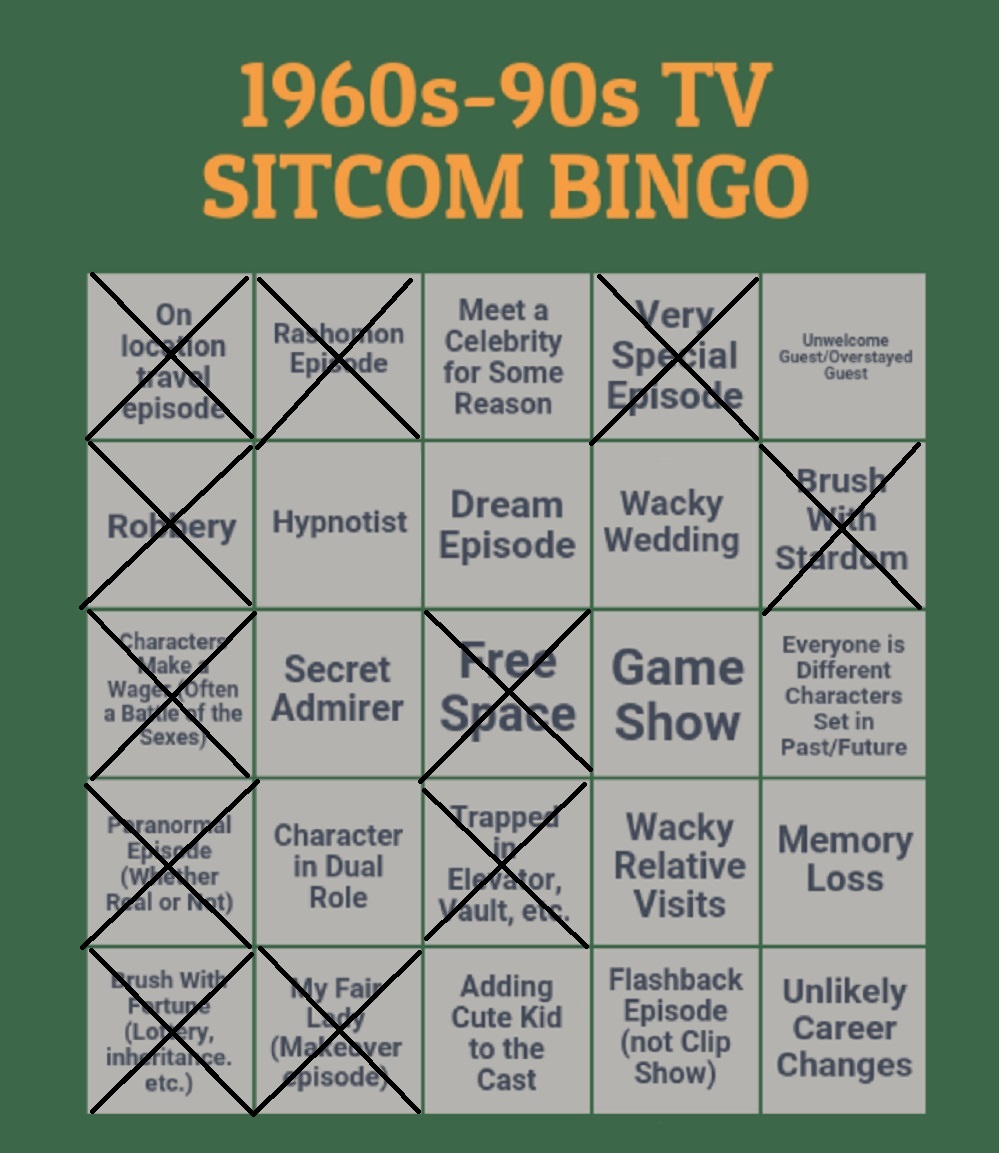 Thanks for the suggestion, Nura! Okay, folks, feel free to suggest other shows you'd like to see us play TV Bingo with by e-mailing me at brian@popculturereferences.com