Playing TV Drama Bingo With M*A*S*H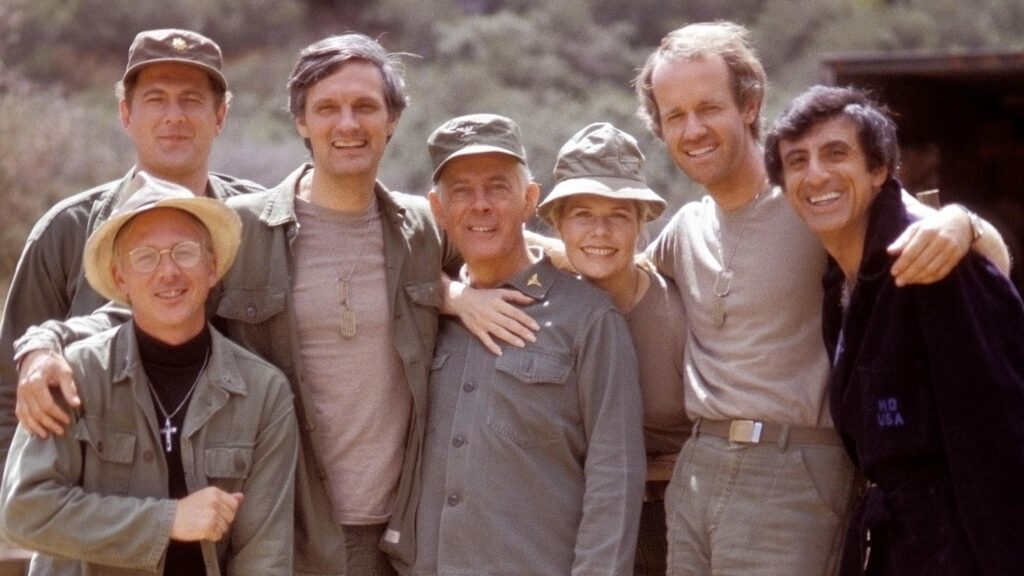 Today, as part of TV Bingo Tuesday, we play TV DRAMA Bingo with M*A*S*H!
You know the concept, I use a TV Bingo card (one for dramas and one for sitcoms) and I'll go through the episodes in order and see how quickly I hit a bingo. In case you don't know how bingo works, the idea is that you mark off a box (in traditional bingo, someone will draw ping pong balls with numbers and letters on them like a lottery machine) and when you check off five boxes in a row (whether left to right, up and down or diagonal) then that counts as a "bingo." Here, we'll be going episode-by-episode and seeing whether they match any of the boxes on our bingo card. When we hit five in a row, that's a "bingo"!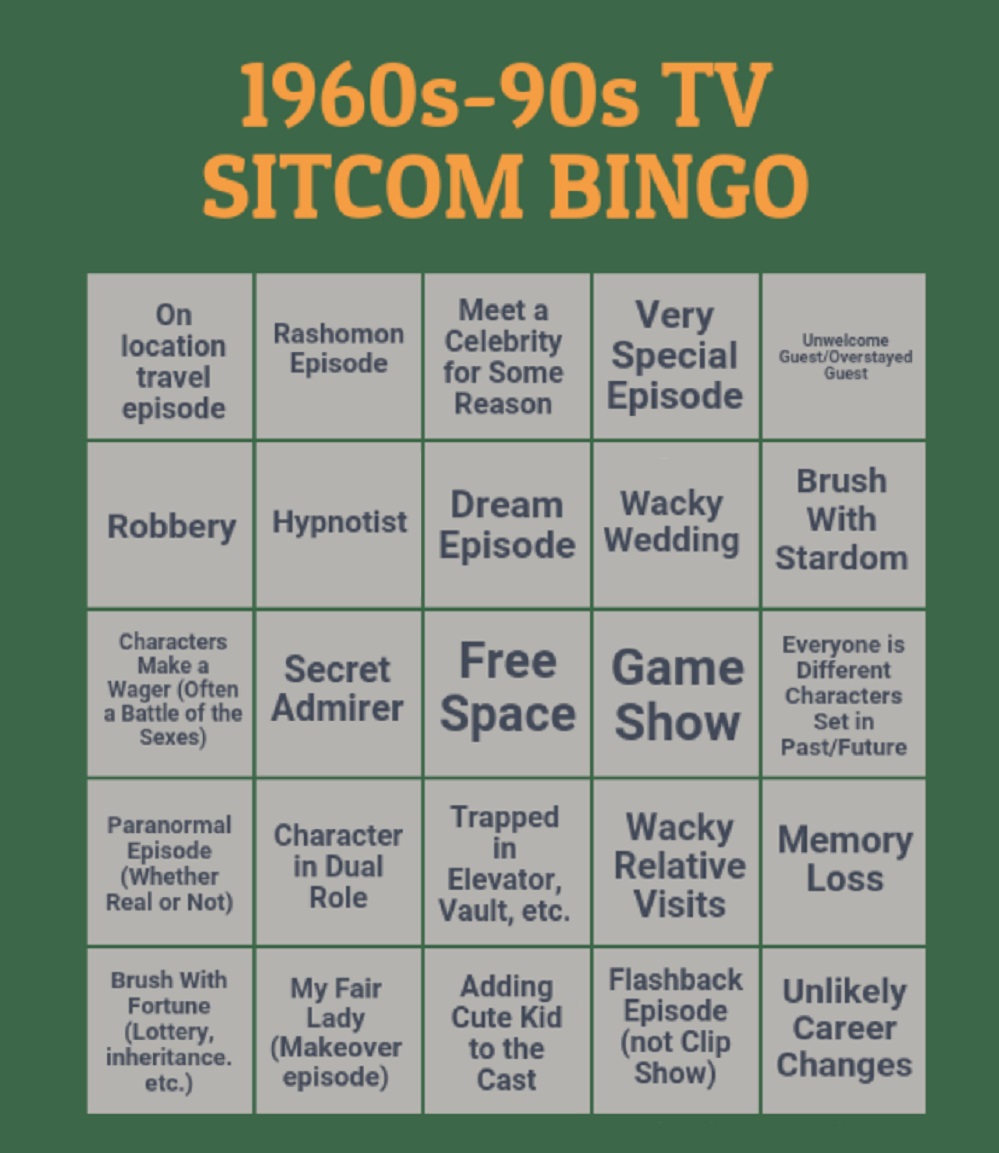 Today, based on a suggestion from my old friend, Nura, we'll spent TV Bingo Tuesday doing the legendary series, M*A*S*H, as both a sitcom bingo AND as a drama bingo, since M*A*S*H was sort of a little bit of one and a little bit of the other. M*A*S*H, of course, was about a group of surgeons and nurses in a mobile army surgical hospital during the Korean War. Because of the inherent drama of the show, it really could sort of fit as a sitcom OR as a drama. So I'll use BOTH bingo cards today! We'll finish with drama!
Let's begin!
Season 1's "Requiem for a Lightweight" involves a wager.
Season 2's "Deal Me Out" saw Frank held hostage.
Season 2's "Deal Me Out" has a poker game at the centerpiece of the episode.
Season 2's "The Chosen People" has a Korean woman claim that Radar is the father of her baby.
Season 3's "Bombed" has Trapper and Hot Lips trapped in a supply closet together.
Season 3's finale, "Abyssinia, Henry", killed off Henry Blake.
Season 4's "Dear Mildred" has Colonel Potter receive a horse as a gift.
Season 4's "The Novocaine Mutiny" was a Rashomon episode.
Season 5's "Out of Sight, Out of Mind" has Hawkeye temporarily blinded.
Season 5's "Hawk's Nightmare" is a dream episode.
Season 7's "Peace on Us" had a costume party, of sorts.
Season 8's "Dreams" has Charles be a magician.
Season 9's "A War for All Seasons" is technically set in the past, since Potter arrives in 1952 and the episode is set in 1951.
Season 9's "Blood Brothers" has Father Mulcahy clash with a Cardinal that he admired.
That's a bingo!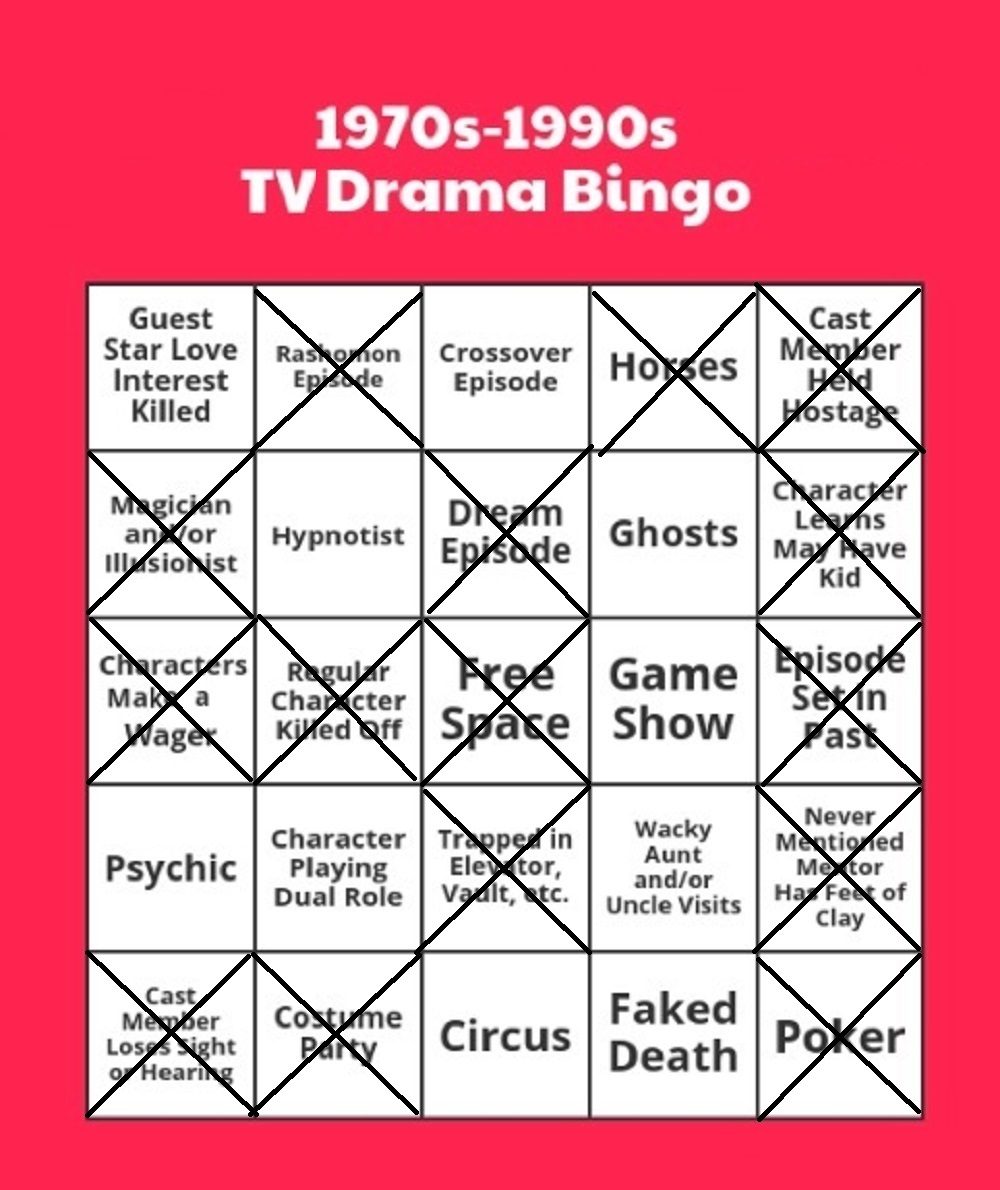 Thanks for the suggestion, Nura! Okay, folks, feel free to suggest other shows you'd like to see us play TV Bingo with by e-mailing me at brian@popculturereferences.com