See the Cast of Taxi Pull a Rashomon on a Famous Andy Kaufman Controversy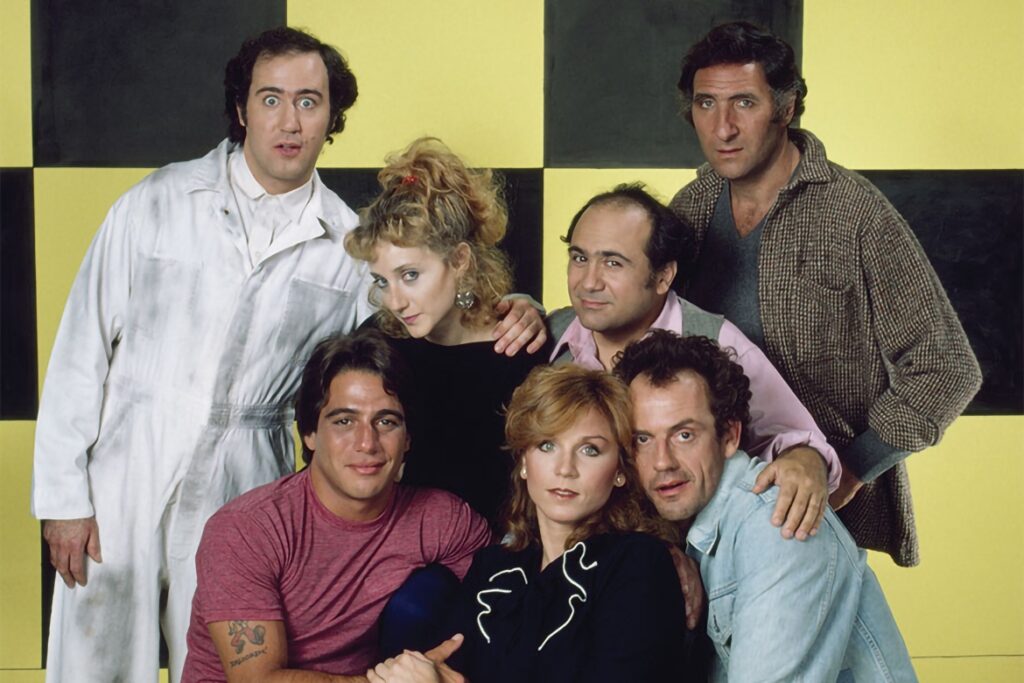 Today, we see the perspectives of three different Taxi cast members on the same Andy Kaufman controversy during the filming of the series.
This is Quite a Story, a sort of catch-all feature where I share short, interesting anecdotes from interviews that don't really fit into any other feature.
A famous controversy on the classic TV series, Taxi, occurred early in the series' run, when Andy Kaufman was set to appear as the brother of Danny DeVito's character, Louie DePalma. However, it was Kaufman AS Tony Clifton. You see, in his stand-up act, Kaufman had an opening act, Tony Clifton, that was just Kaufman wearing a wig and a fat suit, doing sort of cheesy lounge lizard-type jokes. When the producers of Taxi asked Kaufman to be on the series, he would only agree if they also hired Clifton, as well. They agreed to the bizarre charade, and Kaufman signed a contract to do X episodes a season while Clifton signed a separate contract to do a few episodes a season (the producers did not initially know Clifton was Kaufman in disguise, but they did by the time they signed the contracts).
Well, when Clifton showed up to play the part in the episode, he A. was a terrible actor, B. arrived with two prostitutes in tow that he insisted should have a part in the episode, as well and C. was a boorish jerk to everyone involved on the series. So producer Ed Weinberger called Andy and told him that they were going to have to fire Clifton. Kaufman agreed, but said they had to do it in front of everyone the next day at the live read through (the show had cast a new actor in the part by this time). And when Weinberger fired Clifton, Clifton went nuts and it became a whole big scene, with Clifton being dragged away by security (an L.A. Times reporter was following Kaufman around for a story, so the reporter got and everything).
Here is a shot of Judd Hirsch arguing with "Clifton" and the prostitutes…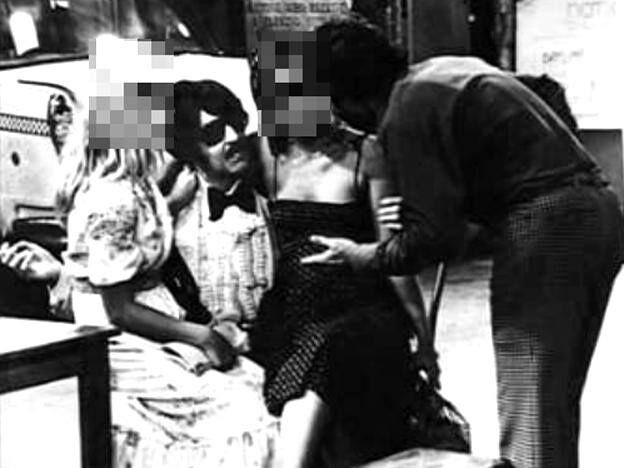 And here is NBC security removing Clifton from the set…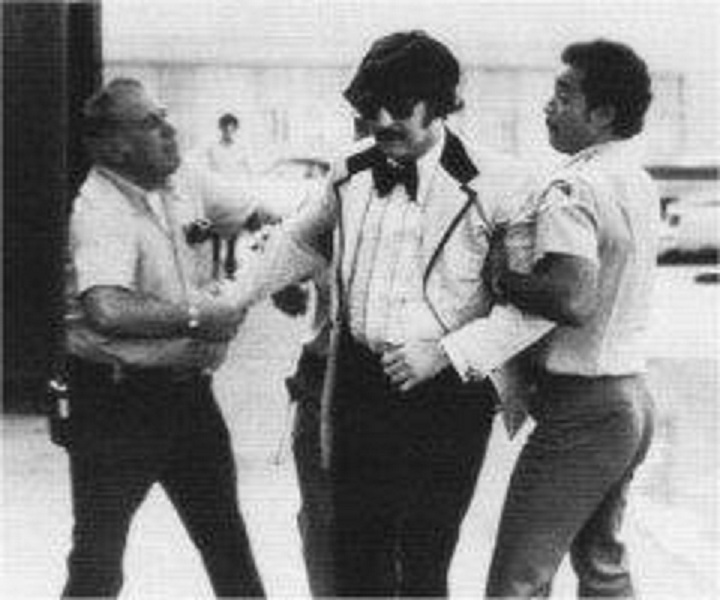 Tony Danza apparently recorded the whole thing on a home movie camera, but his footage (if it even still exists nearly 50 years later) has never been shown to the public.
Anyhow, what interested me is that the Tony Clifton story was told by Danza, DeVito and Marilu Henner and so it is cool to see them do a bit of a Rashomon, as they each have a slightly different spin on the story (since Henner has a famously good memory, I would suppose her version is the most accurate, but of course she wasn't necessarily told everything about what was going on behind the scenes)…
Just for fun, here's Kaufman's manager, George Shapiro, giving HIS version of the story (which is slightly more pro-Kaufman than the others)…
If you see any interesting anecdotes from interviews that you think would be worth spotlighting, drop me a line at brian@popculturereferences.com.