The Second Season of Double Trouble Was Trouble For Half the Cast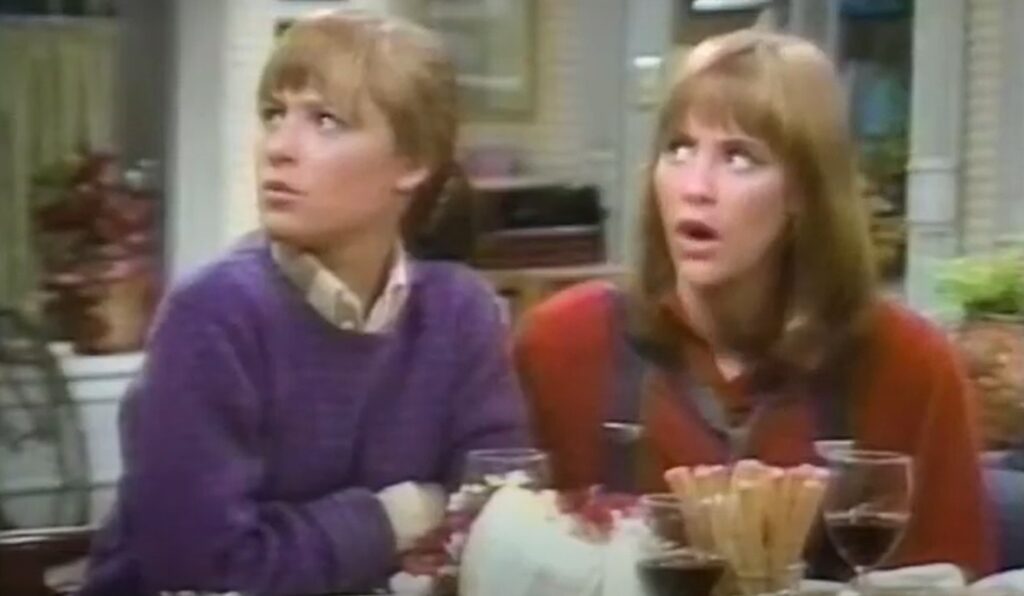 Today, we look at how the second season of the twin sister sitcom, Double Trouble, was big trouble half of the show's original cast.
This is "Gonna Make a Change," a feature where I spotlight shows that underwent major revamps during their runs to avoid cancellation. Note that I mean MAJOR revamps, not, like, M*A*S*H getting more serious as it went on or Cheers becoming more of an ensemble comedy once Shelley Long left.
April is a month of Gonna Make A Change!
There is a long history of TV shows and films starring twin characters, but generally speaking, these shows and films would use film trickery to achieve the "twin effect," like Hayley Mills in The Parent Trap and Patty Duke in The Patty Duke Show. So when Hollywood came across a pair of fine teen actors who were ACTUALLY twins in Liz and Jean Sagal (the younger sisters of the great Katie Sagal), they quickly decided to do a REAL twin sitcom, Double Trouble. Thanks to my pal, Bill Walko, for suggesting this one!
Original Concept: Katie and Allison Foster were twin dancers who were raised by their single father, Art (Donnelly Rhodes) in Des Moines, Iowa. The show mostly just dealt with them dancing (their father ran a gym that had a dance studio in it) and just regular teen hijinks, only with, you know, them being twins (and of course, one was more studious than the other, and one was more outgoing than the other). Their widowed father found romance with a young dance teacher at his gym, Beth (a young Patricia Richardson).
Bizarrely, when the show begins, the girls are in different schools, which just seems CRAZY, right? As a midseason replacement, the show only aired eight episodes in Season 1.
Revamped Concept: In Season 2, the show brought the girls to New York City, where they now lived with their aunt (Barbara Barrie), a children's book author. Kate was trying to become an actor while Allison was in school to become a fashion designer.
Did it get the show more than one last season?: Nope, Season 2 did air more episodes than Season 1, but it didn't make it to a third season.
Okay, that's it for this installment of "Gonna Make a Change," please send in suggestions for other good revamps to my e-mail address of brian@poprefs.com!