What Was the First Commercial TV Broadcast Network in the United States?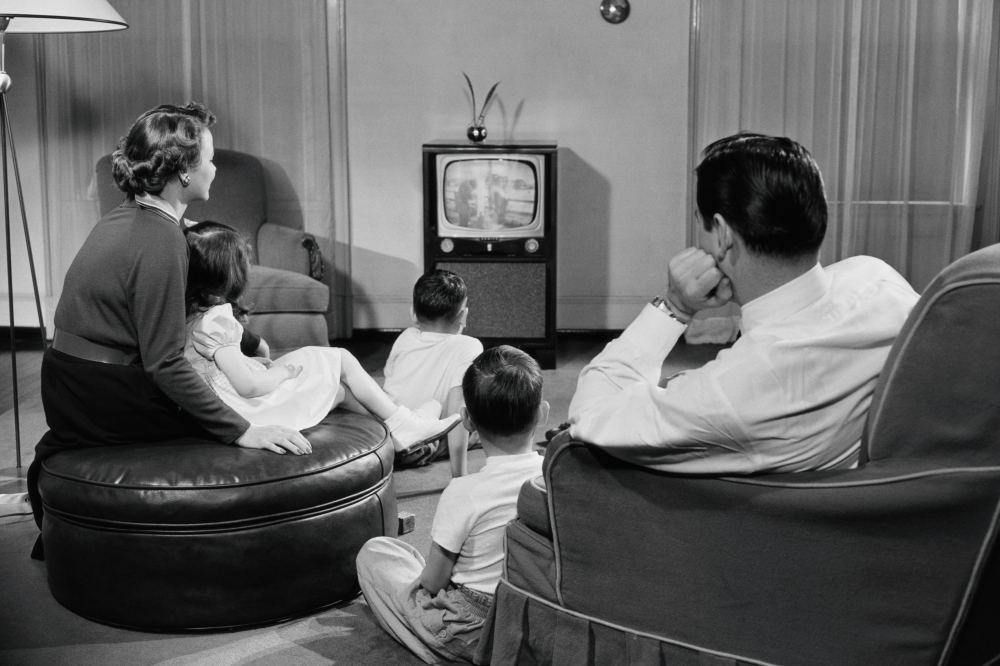 Today, we learn which TV network was the first commercial broadcast channel in the United States.
In "When We First Met", we spotlight the various characters, phrases, objects or events that eventually became notable parts of pop culture lore, like the first time that JJ said "Dy-no-MITE" or the first time that Fonzie made the jukebox at Arnold's turn on and off by hitting it.
This is a tricky one and it comes down to what you use to determine the "first," the minute or the day?
Television is what I like to call a "downhill snowball idea," in that it started small, but it was clear that it was going to eventually get big, it was just going to take some time. But the idea was just so good that how could it NOT eventually work, ya know? It was so obvious that it was bound to eventually work.
However, for the entirety of the 1930s, the only things broadcast on television were experimental stuff, mostly news broadcasts and no body really bought a TV set for their home because, well, what would you watch? The only people who bought TVs were restaurants, bars, hotels, people looking to broadcast special events to a crowd.
CBS was involved in experimental television broadcasting since the early 1930s, when most TVs were still mechanical as opposed to electronic. The electronic TV (where the signal was delivered via Cathode rays) was developed later in the decade and David Sarnoff of RCA introduced an all-electronic TV at the World's Fair in 1939. NBC worked alongside Sarnoff by coming up with programming that could be shown on the television set. Around that time, in 1939, Franklin Delano Roosevelt made the first televised speech.
Things were progressing fast enough that the FCC finally decided to allow commercial television broadcasting in the United States, but the organization intentionally made it so that NBC and CBS would both acquire their license on the same day so that neither could advertise itself as being the FIRST TV network.
They were both intended to go live at 1:30 pm on July 1, 1941, but NBC started then (on its affiliate station, WNBT, which was Channel 1 in New York City) and CBS (on WCBW, later renamed WCBS) started at 2:30 PM. I don't know why there was a delay at CBS.
Whatever the reason, then I guess the answer is technically NBC, unless you think that them both launching on the same day makes it a tie.
That's it for this When We First Met!
If anyone has a suggestion for a future edition of When We First Met, drop me a line at brian@popculturereferences.com.