When Did Perfect Strangers First Have the 'Dance of Joy'?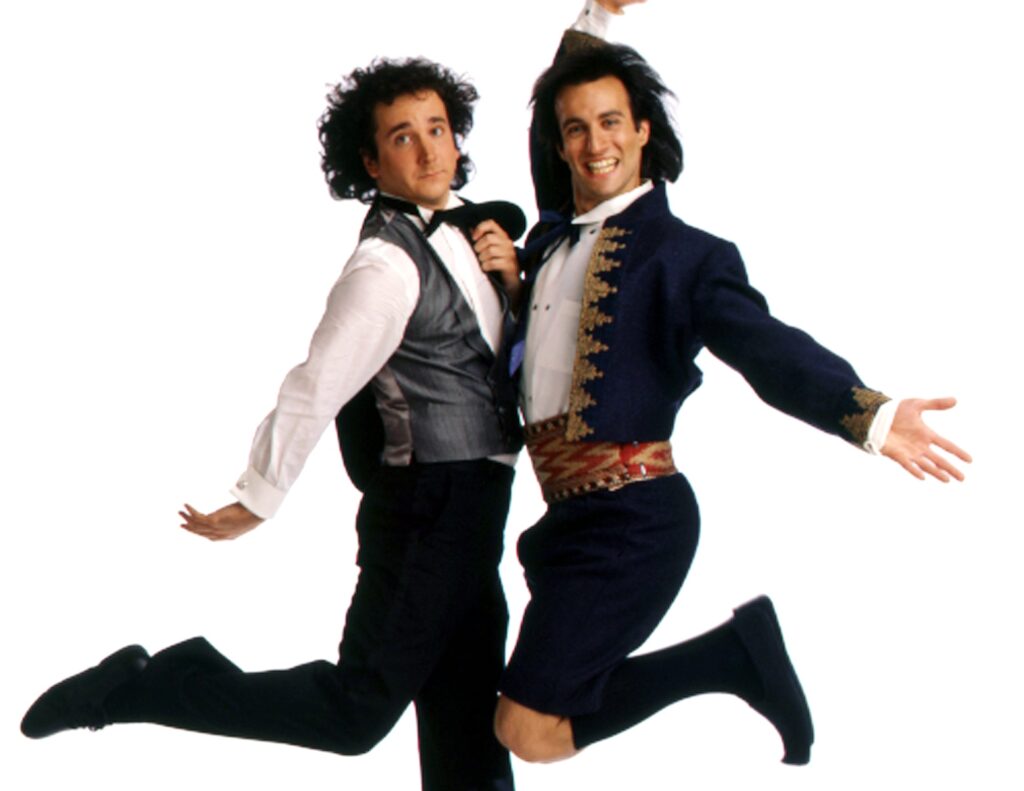 Today, we see when the "Dance of Joy" debuted on Perfect Strangers.
In "When We First Met", we spotlight the various characters, phrases, objects or events that eventually became notable parts of pop culture lore, like the first time that JJ said "Dy-no-MITE" or the first time that Fonzie made the jukebox at Arnold's turn on and off by hitting it.
My friend Cameron asked me when the "Dance of Joy" first debuted on Perfect Strangers, the show about Larry Appleton, a would-be journalist trying to make it big in the big city, and his Mediterreran cousin, Balki Bartokomous, who live together in Chicago. Balki's sweetness and naivete clash with Larry's cynicism for hilarity's sake.
One of the most famous bits on the show was the aforementioned "Dance of Joy."
In the third episode of the series, "First Date," Balki and Larry are trying the singles scene and Balki shows the "Dance of Joy" to the other singles and it is a hit…
However, it wasn't until the finale of Season 1 (it was a midseason replacement, so it was only six episodes long) when they refined the "Dance of Joy" to its most famous form, a much tighter, two-person dance that Larry is apparently very familiar with that they do when they are celebrating something big. In this instance, it is Larry being about to sell his first photograph to a newspaper…
I personally count this one as the first REAL "Dance of Joy," as I imagine that the writers just really liked how the term sounded and so came up with a new bit for that name. It's really almost like a subtle retcon of the earlier episode, right?
Thanks to Cameron for the suggestion!
If anyone has a suggestion for a future edition of When We First Met, drop me a line at brian@popculturereferences.com.