What Was the First LP Album Released?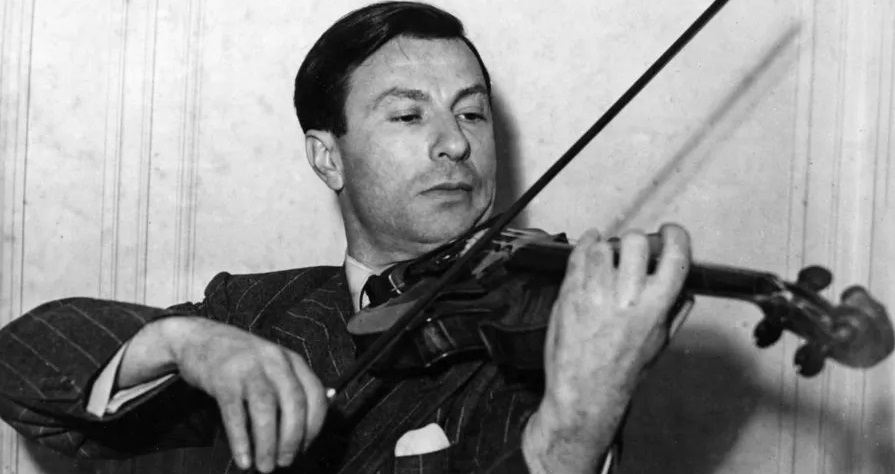 Today, we take a look at when the first LP album was released.
In "When We First Met", we spotlight the various characters, phrases, objects or events that eventually became notable parts of pop culture lore, like the first time that JJ said "Dy-no-MITE" or the first time that Fonzie made the jukebox at Arnold's turn on and off by hitting it.
The long-playing disc was a game-changer in the history of music, but what's funny is that most of the aspects of the long-playing disc existed in the industry, it's just that no one was able to combine them all with the one new aspect of the long-playing disc, which was microgrooves on the disc. You see, on the traditional discs of the 1930s and 1940s, discs were made out of shellac and had big grooves and they played at approximately 78 revolutions per minute (rpm).
So people had determined already that using vinyl plastic for the discs instead of shellac was important and that playing the discs at f 33 and 1/3 rpm was important, but no one could get the grooves small enough for enough extra music to be packed in there. Well, Columbia finally achieved it in 1948 with their "microgroove" technology.
Here's the press release they put out to introduce their new long-playing discs…
The revolutionary new Columbia Long Playing (LP) Microgroove Record plays up to 45 minutes of music on one 12-inch record, or approximately six times as much music as conventional shellac records. After more than a decade of preparation, the world's greatest symphonies, concertos, tone poems and chamber music are now held in their entirety on one album-length record. Available, too, are sparkling collections of lighter music and popular songs, by leading artists. LP records are made of nonbreakable Vinylite, giving you in addition to the extended playing time the strength of Vinylite discs and their noise-free surfaces. Each LP record consists of scores of microscopically fine grooves, precisely controlled channels capable of capturing the most subtle nuances or most magnificent fortissimi.
This was revolutionary as now whole concerts could be included on a disc and that's usually what people wanted longer-playing discs for at the time. You see, the way longer music was released was to put a series of 78s into individual sleeves in an album, which is how a long collection of music was called an "album." The term of art remained even when it became a single disc.
In any event, Columbia released 133 LPs at once in 1948, from classical music to popular music to kids music. The official FIRST album, though, was…the Philharmonic-Symphony Orchestra of New York (now called the New York Philharmonic) performing Mendelssohn's Violin Concerto in E minor with Nathan Milstein as the soloist. Milstein was very popular at the time, which is probably why his album was first, despite the albums otherwise being in alphabetical order.
That first album is quite expensive today.
If anyone has a suggestion for a future edition of When We First Met, drop me a line at brian@popculturereferences.com.