What Was the First Film To Have Product Placement in it?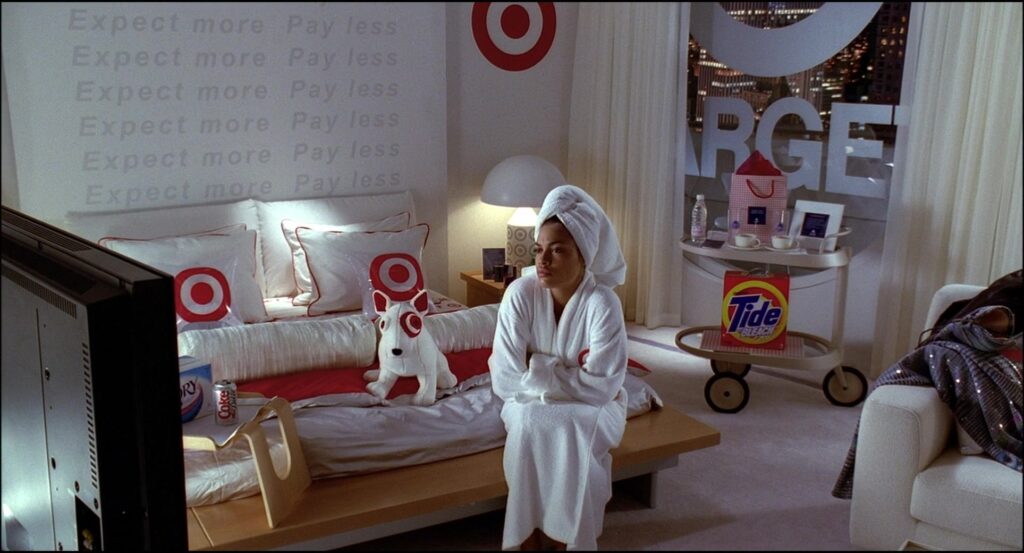 Today, we try to figure out which movie first had product placement in it.
In "When We First Met", we spotlight the various characters, phrases, objects or events that eventually became notable parts of pop culture lore, like the first time that JJ said "Dy-no-MITE" or the first time that Fonzie made the jukebox at Arnold's turn on and off by hitting it.
Reader Anne T. wrote in to ask what was the first film to have product placement in it. This is a tricky one, because there is obviously a bit of a debate as to what "product placement" really IS. For instance, let's say you're shooting a city scene and a guy walks by with a Yankees cap on. Was the product placement for the New York Yankees? You obviously COULD argue so, but I think that what we're really talking about is when someone pays a filmmaker to put their product into the film in exchange for money.
Amusingly, that generally would NOT apply to Josie and the Pussycats, the featured image for this piece, which famously SPOOFED the idea of product placement by featuring TONS of products in its film, but didn't receive any payment for most of them as it was part of the film's satirical approach (some companies wouldn't allow themselves to be used as part of the satire, like Nike and Gap). However, there was a bit of a hitch to that idea, as I addressed in a Movie Legends Revealed many moons ago.
People have been complaining about product placement in film for literally over a CENTURY, like this Red Crown Gasoline sign prominently featured in the 1920 Fatty Arbuckle/Buster Keaton film, The Garage…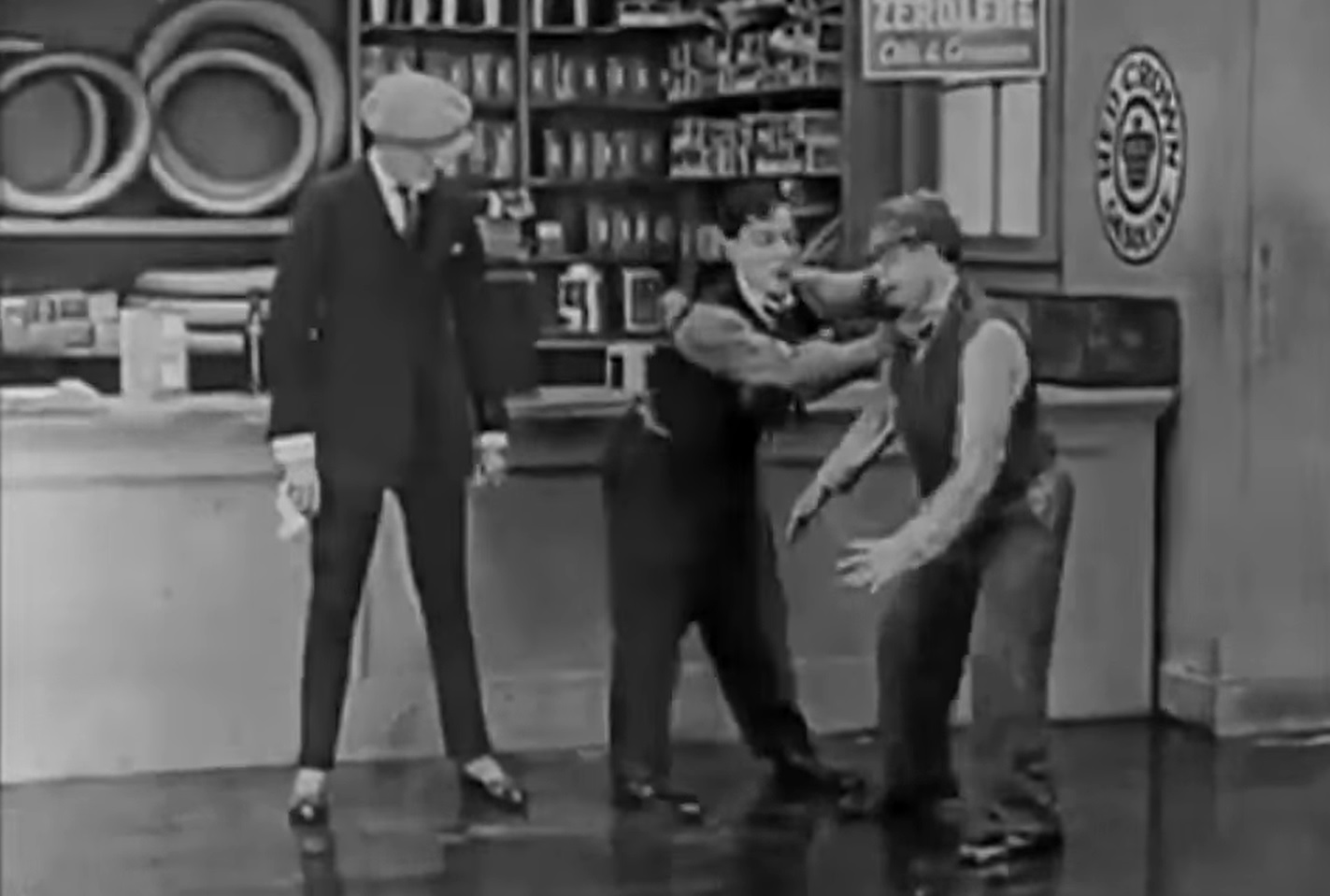 which drew a rebuke from the film magazine, Harrison's Reports, which noted, "Exhibitors of Los Angeles might ask Mr. Arbuckle how much he received for advertising Red Crown gasoline, handled by almost every Oil Station in their city. The trade mark of that product appears in numerous scenes on the portable gasoline pump. If he states it was an oversight, it would be well to caution him to avoid such oversights in the future."
However, the true answer to this question goes all the way back to the true earliest days of filmmaking, when Auguste Louis Nicholas and Louis Jean Lumière essentially INVENTED filmmaking in the late 19th Century.
The Lumière brothers received some funding for an early film, Défilé-du-8e-bataillon, from François-Henri Lavanchy-Clarke who asked that they advertise a product in the film for Lever Brothers, for whom Lavanchy-Clarke was a sales representative for. The product was called Sunshine Soap, and sure enough, in this film of a French military battalion marching down the street, there is a conspicuous sign for the soap (Lavancy-Clarke himself carried the cart with the ad on it)…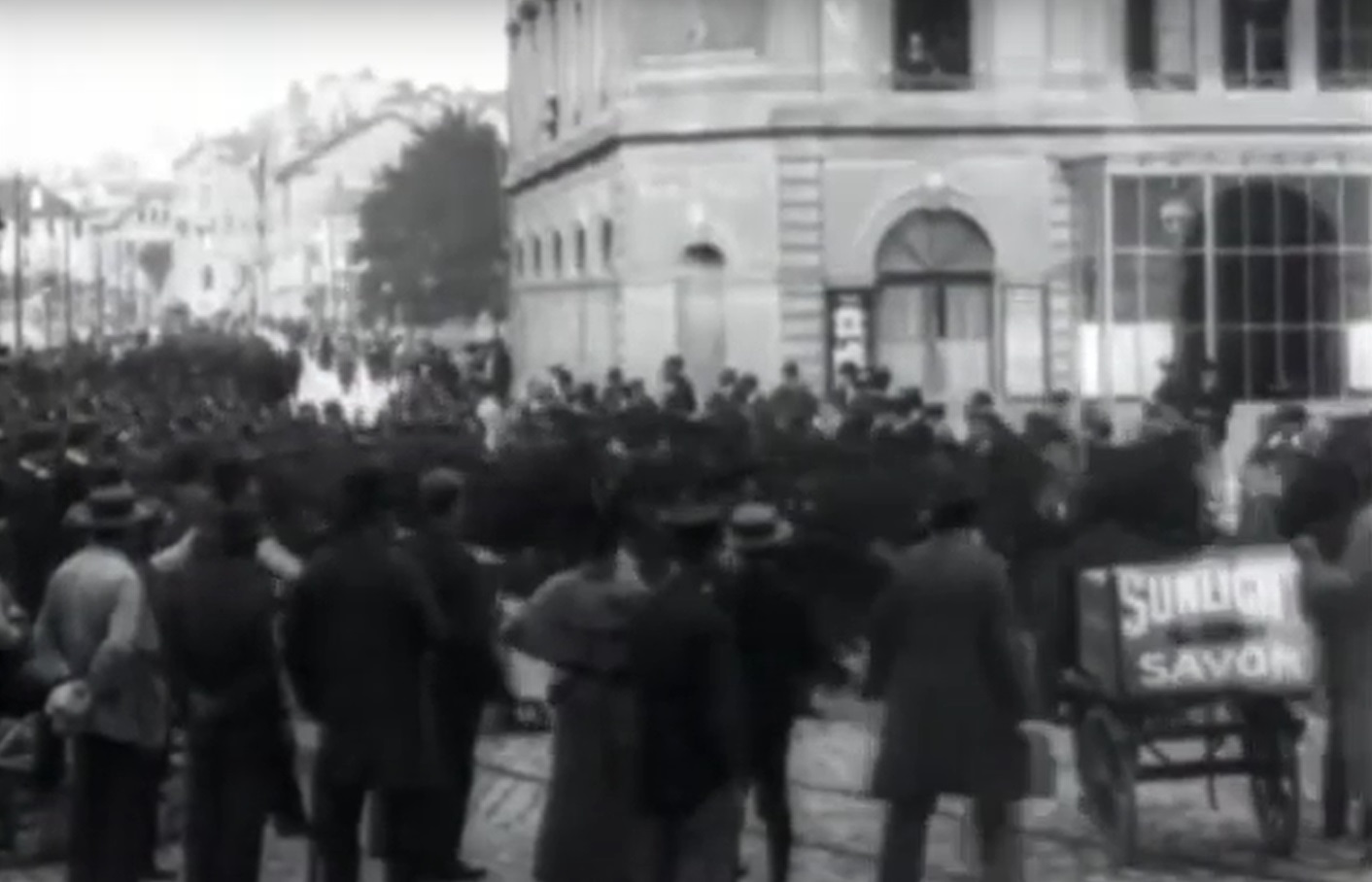 Here's the full film…
Lavancy-Clarke would also do sponsorship of paid exhibits of films by the Lumière brothers. You know, like, "Free admittance if you bring proof of purchase of a Lever Brothers soap product." Stuff like that.
There ya go, Anne!
If anyone has a suggestion for a future edition of When We First Met, drop me a line at brian@popculturereferences.com.