What Happened When the Paul Lynde Show Was Merged With Temperatures Rising?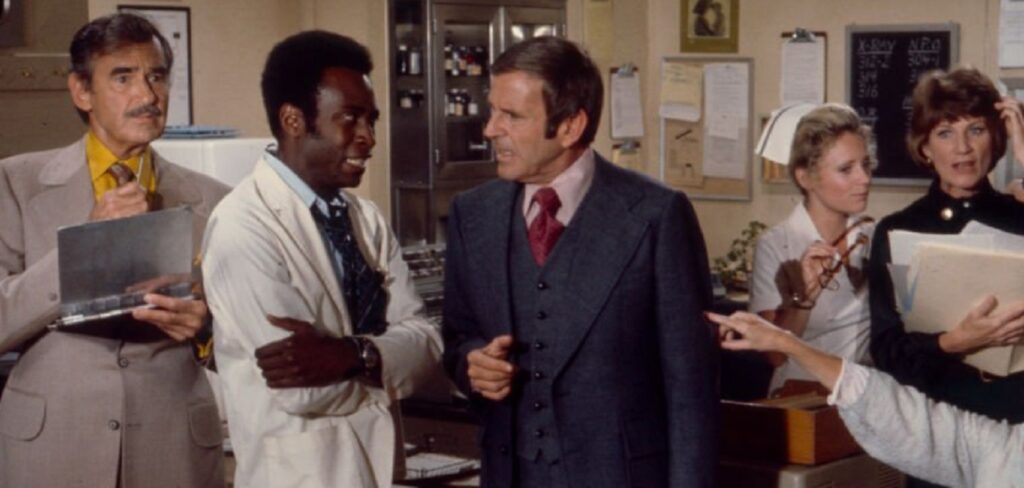 Today, we look at how The Paul Lynde Show was basically merged with the hospital sitcom, Temperatures Rising, to create a failed revamp.
This is "Gonna Make a Change," a feature where I spotlight shows that underwent major revamps during their runs to avoid cancellation. Note that I mean MAJOR revamps, not, like, M*A*S*H getting more serious as it went on or Cheers becoming more of an ensemble comedy once Shelley Long left.
As I've discussed elsewhere, Paul Lynde's portrayal of Samantha Stevens' Uncle Arthur, a warlock, on Bewitched, was a very strange situation. Lynde was very well received in the role, and it was off of the back of his Bewitched success that he became one of the celebrities on Hollywood Squares.
However, Lynde was barely actually ON Bewitched, and he was irked that his newfound fame wasn't translating into actually all that much money coming into him. So William Asher, the famed producer of Bewitched, tried to get Lynde his own TV series, The Paul Lynde Show (a typical family sitcom, with Lynde as an unlikely father and husband). When that didn't work, the network instead decided to basically merge Lynde on to another sitcom that Asher produced that came out the same season as The Paul Lynde Show, Temperatures Rising, leading to Asher quitting the show in protest!
Original Concept: Temperatures Rising was about a young Black intern, Dr. Jerry Noland, played by up-and-coming comedic actor, Cleavon Little, as a young intern who constantly clashes with the head of surgery (James WHitmore) at the hospital, but he is also impressed by Noland's charm and also determination (Noland often has various little side hustles going, but he's always looking out for his patients). The rest of the cast was the nurses who Noland ropes into his various schemes.
Revamped Concept: The series launched the same fall season as Asher's The Paul Lynde Show. Both shows were doing okay in the ratings, but the network had a "great" idea. Here's Asher explaining what happened:
The network–ugh–they're so stupid sometimes. The shows [Temperatures Rising and The Paul Lynde Show] were doing good, they weren't big hits, but they were doing good. They felt that if they could put Paul [Lynde] and Cleavon Little together that they would have a big hit. I didn't want to do that. I said I won't do it, not at the sacrifice of the show. It's wrong. I don't think it's a good idea. But they wanted to bring in somebody else as the head of the hospital. They wanted his [Lynde's] mother to be head of the hospital and his conflicts would be with her and I just didn't think it was right. I didn't want to write it. I just didn't want to do it [and] I didn't. Someone else came in. It was a big thing with the network. They cancelled The Paul Lynde Show and put Paul in Temperatures Rising."[
Everyone from the first season but Little was out, and now Lynde was the new head administrator of the hospital, with his overbearing mother owning the hospital and being a perpetual patient at the hospital. It was now a broad satire of hospitals in general, with Dr. Noland now being the only sane person in the hospital. The show was also renamed The New Temperatures Rising (what a silly idea for a new name).
Did it get the show more than one last season?: Not really. It was basically canceled before its second season finished. However, Asher WAS allowed to revamp it AGAIN for a third season, and I'll detail that attempt in the future.
Okay, that's it for this installment of "Gonna Make a Change," please send in suggestions for other good revamps to my e-mail address of brian@poprefs.com!