Who Was Richard Marx 'Right Here Waiting' For?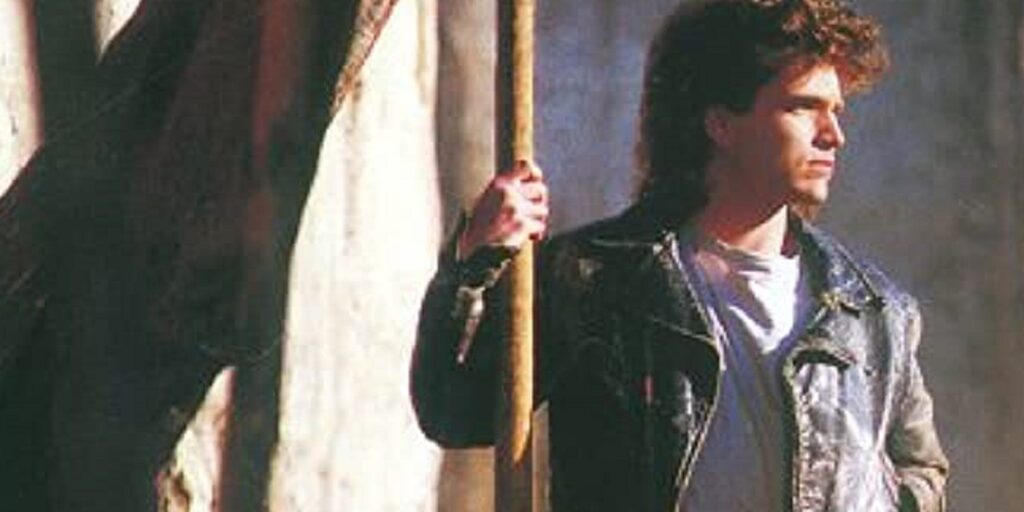 Today, we learn who Richard Marx was "right here waiting" For in his hit song, "Right Here Waiting."
This is "What It's All About," a new feature that explains what certain notable songs were written about, provided that the song wasn't written about the work of another famous person (in which case that'd be a Meta-Message).
In 1989, Richard Marx had the biggest hit of his career with "Right Here Waiting," off of his second album, Repeat Offender (while the hit was his biggest, he was in the middle of a huge hot streak at the time, so he had a NUMBER of hit songs at the time. This was just simply his biggest one)
What's fascinating about the song is that Marx never intended on recording it himself because it was too personal of a song to him. It was about his feelings while his then-girlfriend (later-wife), actor Cynthia Rhodes, was away on a shoot and he couldn't do anything but wait for her. As he explained to The Indian Express in 2010, "I wrote the song for my wife Cynthia who was in South Africa shooting for a film. We were not married then and I wanted to meet her because I had not seen her for a few months. But my visa application was rejected and when I came back I wrote this song which was more of a letter from me to her.
It was the fastest song I wrote, in barely 20 minutes. And this was the time when there was no Skype and Social networking so I had to ship the track to her. The song was very personal and was not intended to go public. But my friends pursued me to record it."
Amusingly, Marx was so adamant that he NOT be the one who records the song, that when he heard Barbra Streisand was looking for songs for a new album, he offered it to her instead. She ultimately told him that she didn't think it worked for her as written (she didn't see herself as the "right here waiting for you" type), so Marx just recorded it himself and had a huge hit. He jokes that he thanks Streisand whenever he sees her for turning his song down.
Okay, folks, if you have any suggestions for more What's It All About installments, drop me a line at brian@poprefs.com!